A bevy of accomplished alumni arts professionals representing a wide array of fields will offer Boston College students valuable career insights and advice during the Arts Council's pinnacle fall event, Career Night in the Arts + Entertainment, to be held virtually from November 9–13.
Since its inception as an evening event in 1999, the initiative—sponsored with the Career Center and McMullen Museum of Art—annually draws some 100 students, facilitating opportunities for them to engage with alumni working in the broad arts and entertainment industry.
The move to a virtual platform, and expansion to a weeklong format, allowed organizers to reimagine the event and extend its reach to alumni all over the country.

"We hope that with this expanded format, attendees will walk away with not only valuable insight and advice, but also the opportunities to express themselves and apply their passion," said Tatiana Flis, program administrator for the Arts Council. "We thought about skills and passions exhibited by students, and identified employers as well as alumni, in different professional stages, in a range of careers."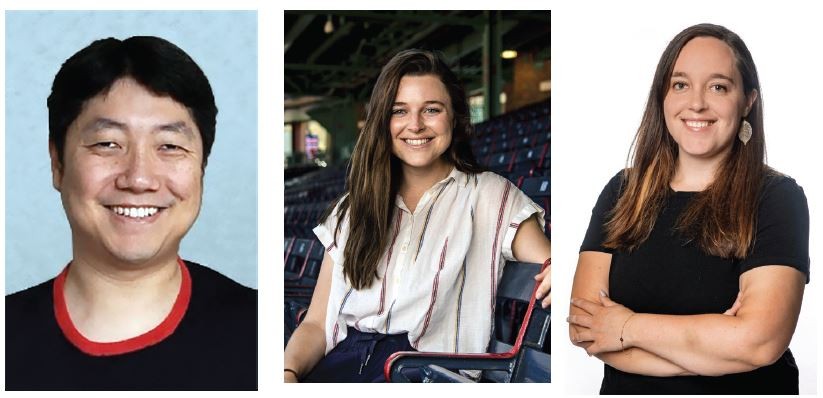 Participants include photographers, entrepreneurs, designers, musicians, actors, producers, playwrights, journalists, authors, managing directors, development officers, and academics.
Alumni interactions help students to learn about and explore career options, build networking skills, and provide the opportunity for meaningful conversations about the pursuit of careers in creative fields and success in chosen artistic paths.
Career Week will include four alumni panels—creative production; on air; writing; and arts administration—and conclude with a recruiter engagement panel. All will be held live via Zoom and run for approximately 45 minutes, followed by "after-party" Zoom breakouts to replicate in-person networking.
Each panel, which will be recorded and available upon request to BC students, is open to the University community, including alumni, with registration.
Find the schedule and information on alumni participants at bc.edu/arts-career; each panel will have its own registration link. Registration also is available via events.bc.edu and Handshake.
Rosanne Pellegrini | University Communications | November 2020