In recognition of a quarter-century of artistic excellence, Associate Professor of the Practice of Theatre Luke Jorgensen will receive the American Alliance for Theatre & Education's prestigious Orlin Corey Award, which honors artistic achievement or contribution to theater for young audiences.
Jorgensen's scholarship centers on theater education, actor training, the development of new plays and the work of Augustus Boal and the Theatre of the Oppressed. The artistic director of Tufts University's Children's Theatre, Jorgensen has acted professionally on the stage, as well as in television and film.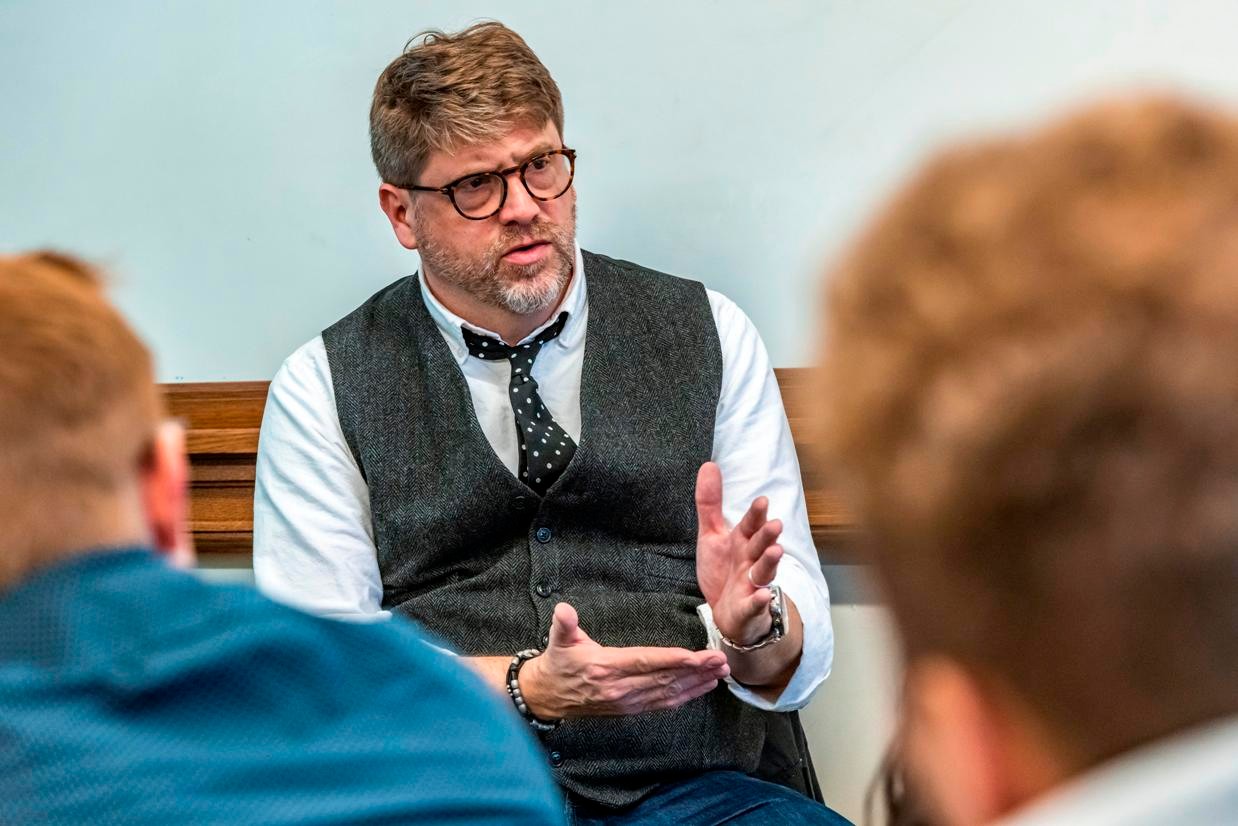 "It is a wonderful honor to have been chosen for this award," said Jorgensen, the Theatre Department assistant chair. "It has been my pleasure to make theater at Boston College and in this community for 25 years now. To have been nominated by my friends, former students, and a nationally known playwright [Brian Guehring], makes it even more special. Here is to another 25 years!"
The many productions Jorgensen has directed at the Robsham Theater Arts Center include "The Servant of Two Masters," "A Midsummer Night's Dream," "Picasso at the Lapin Agile," "Metamorphoses" (winner of a Kennedy Center American College Theater Festival Ensemble Award), and his original play "Codemonkey," which was a chosen as a semi-finalist by NY Musical Theatre New Works.
He also collaborates with the First Year Experience Program and serves as faculty advisor to the student groups My Mother's Fleabag and Hello Shovelhead! His BC courses encompass fundamentals of performance, creative dramatics, introduction to theater, performing politics, and theater for youth.
Jorgensen will receive the award in August at the AATE's annual conference in New York City. 
—–Rosanne Pellegrini, University Communications | July 2019