Fall 2020 - Spring 2021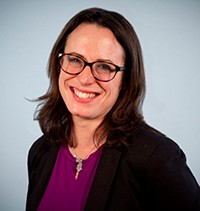 Maggie Haberman:
"The Current Political Landscape"

Wednesday, September 9, 2020
7:00 p.m. | Virtual
Maggie Haberman is a White House correspondent who joined The New York Times in 2015 and was part of a team that won a Pulitzer Prize in 2018 for reporting on Donald Trump's advisers and their connections to Russia. Before joining The Times as a campaign correspondent, Ms. Haberman worked as a political reporter at Politico, from 2010 to 2015. She previously worked at other publications, including The New York Post and The New York Daily News. She was a finalist for the Mirror Awards, with Glenn Thrush, for the 2014 profile "What Is Hillary Clinton Afraid Of?"
Presented by the Lowell Humanities Series and cosponsored by the Campus Activities Board.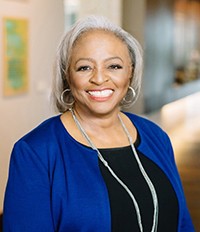 Carol Anderson: "One Person, No Vote"

Wednesday, September 30, 2020
7:00 p.m. | Virtual
Carol Anderson is the Charles Howard Candler Professor of African American Studies at Emory University and author of White Rage: The Unspoken Truth of Our Nation's Divide, a New York Times Bestseller, Washington Post Notable Book of 2016, and a National Book Critics Circle Award winner.  She is also the author of Eyes Off the Prize: The United Nations and the African American Struggle for Human Rights, 1944-1955; Bourgeois Radicals:  The NAACP and the Struggle for Colonial Liberation, 1941-1960, and One Person, No Vote:  How Voter Suppression is Destroying Our Democracy, which was long-listed for the National Book Award and a finalist for the PEN/Galbraith Award in non-fiction. Her research has garnered substantial fellowships from the American Council of Learned Societies, the Ford Foundation, National Humanities Center, Harvard University, and the Gilder Lehrman Institute of American History.
She has also served on working groups dealing with race at Stanford's Center for Applied Science and Behavioral Studies, the Aspen Institute, and the United Nations. Professor Anderson was a member of the U.S. State Department's Historical Advisory Committee and the Board of Directors of the Harry S. Truman Library Institute and the National Economic and Social Rights Initiative. 
Presented by the Lowell Humanities Series and cosponsored by the Winston Center for Leadership and Ethics and the History Department.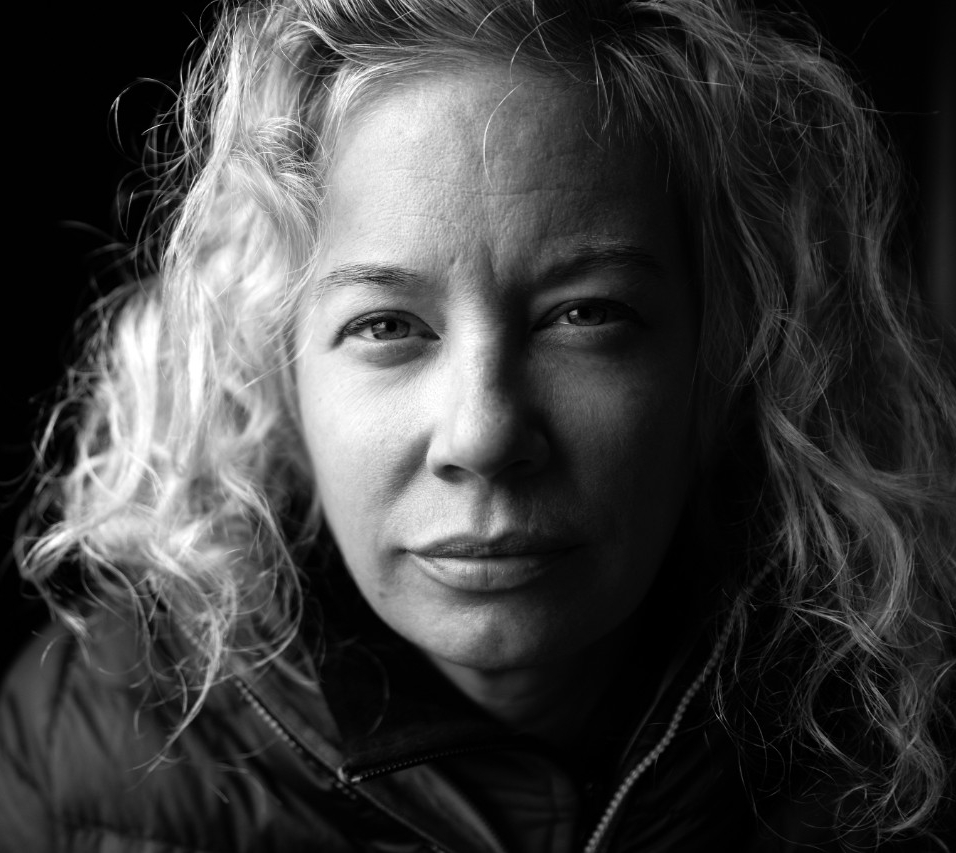 M Jackson: The Secret Lives of Glaciers
Wednesday, October 7, 2020
7:00 p.m. | Virtual
Dr. M Jackson is a geographer, glaciologist, TED Fellow, and National Geographic Society Explorer. M earned a doctorate from the University of Oregon where she examined how climate change transformed people and glacier communities in Iceland. M is the recipient of many grants and awards, including three U.S. Fulbright grants and a U.S. Fulbright Ambassadorship. M currently serves as an Arctic Expert for the National Geographic Society, holds a Masters of Science degree from the University of Montana, and served as a Peace Corps Volunteer in Zambia. She has worked for over a decade in the Arctic chronicling climate change and communities, guiding backcountry trips and exploring glacial systems. Her 2015 memoir While Glaciers Slept: Being Human in a Time of Climate Change weaves together the parallel stories of what happens when the climates of a family and a planet change. Her 2019 book, The Secret Lives of Glaciers, explores the profound impacts of glacier change on the human and physical geography of Iceland. She is currently at work on her first novel. 
Presented by the Lowell Humanities Series and cosponsored by the Earth & Environmental Science Department and the Environmental Studies Program.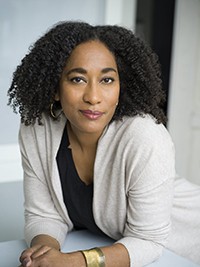 Bridgett M. Davis: "The World According to Fannie Davis"
Wednesday, October 21, 2020
7:00 p.m. | Virtual

Bridgett M. Davis is a novelist, essayist, teacher, filmmaker, memoirist and curator.
She is the author of the memoir The World According To Fannie Davis: My Mother's Life in the Detroit Numbers, a New York Times Editors' Choice. She is also writer/director of the critically acclaimed, award-winning film Naked Acts, which screened at a host of festivals in the US, Europe, and Africa before having its theatrical and DVD release. Indiana University's Black Film Center/Archive honored Davis on the 20th anniversary of the film's production. A major advocate for promoting and nurturing literary talent by people of color, Davis is co-founder and curator for Words@Weeksville, a monthly reading series held at Weeksville Heritage Center in Central Brooklyn.With an early career as a newspaper reporter at The Philadelphia Inquirer and the Atlanta Journal/Constitution, Davis' articles have appeared in a host of newspapers and magazines; more recently her reviews and essays have appeared inThe New York Times, O, The Oprah Magazine, Real Simple, Los Angeles Times, Electric Lit and The Millions. Equally dedicated to her work as a teacher and mentor, Davis is Professor of Journalism and the Writing Professions at Baruch College, CUNY, where she teaches Creative, Film, and Narrative Writing. She also facilitates writing workshops for junior faculty of color and women seeking to complete and publish their creative and scholarly works. A graduate of Spelman College and Columbia University's Graduate School of Journalism, Davis lives in Brooklyn with family.
Presented by the Lowell Humanities Series and cosponsored by the African & African Diaspora Studies program, the American Studies program, and the Journalism program.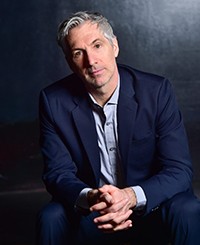 Stephan Wolfert: Cry Havoc!

Wednesday, November 4, 2020
7:00 p.m. | Virtual

Stephan Wolfert (US Army, '86-'93, Medic & Infantry Officer) left a career in the military for a life in the theatre after seeing Shakespeare's Richard III. Stephan received his Master of Fine Arts degree from Trinity Repertory Conservatory in Providence, Rhode Island. On Broadway, Stephan created and directed the military segments for Twyla Tharp & Billy Joel's Tony-Award winning production Movin' Out. He also co-created the largest touring Shakespeare Company in New England, directed and taught acting Shakespeare at Cornell University and at Antelope Valley College. Stephan is also the Founding Artistic Director of Shakespeare & Veterans, and the Veterans Center for the Performing Arts. He is currently a company member and the Head of Outreach for Bedlam in NYC. He is also the creator of DE-CRUIT: a program to reintegrate military Veterans using classical actor training. Stephan recently performed his one-man show Cry Havoc! Off-Broadway in NYC. Member: AEA, AFTRA- SAG.
Presented by the Lowell Humanities Series and cosponsored by the Theatre Department.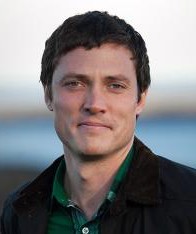 Michael Murphy: Architecture, Justice, and Beauty
Thursday, November 12, 2020
7:00 p.m. | Virtual
Michael Murphy is the Founding Principal and Executive Director of MASS Design Group, an architecture and design collective that leverages buildings, as well as the design and construction process, to become catalysts for economic growth, social change, and justice. Since MASS's beginnings, their portfolio of work has expanded to over a dozen countries and span the areas of healthcare, education, housing, urban development. MASS's work has been published in over 900 publications and awarded globally. Most recently, MASS has been recognized as the winners of the national Arts and Letters Award for 2017 and the 2017 Cooper Hewitt National Design Award. Michael's 2016 TED talk has reached over a million views, and was awarded the Al Filipov Medal for Peace and Justice in 2017. MASS's project, the National Memorial for Peace and Justice was named the single greatest work of American architecture in the 21st century. Michael has taught at the Harvard Graduate School of Design, University of Michigan, and Columbia University's Graduate School of Architecture Planning and Preservation. Michael is from Poughkeepsie, NY, and holds a Master of Architecture from Harvard Graduate School of Design and a Bachelor of Arts from the University of Chicago.
Presented by the Park Street Corporation Speaker Series and cosponsored by the Lowell Humanities Series.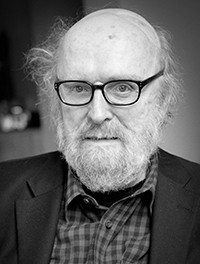 Annual Candlemas Lecture: David Tracy: "On Naming God"

Wednesday, February 3, 2021
7:00 p.m. | Virtual
David Tracy is the Andrew Thomas Greeley and Grace McNichols Greeley Distinguished Service Professor Emeritus of Catholic Studies, and Professor Emeritus of Theology and the Philosophy of Religions at the University of Chicago Divinity School and the John U. Nef Committee on Social Thought.  He was for many years on the editorial board of Concilium with Johann Baptist Metz. His courses focused on a wide variety of topics in philosophical, systematic and constructive theology and hermeneutics, and on issues and persons in religion and modern thought. His publications include Blessed Rage for Order; The Analogical Imagination; Plurality and Ambiguity; On Naming the Present; and Dialogue with the Other: The Inter-religious Dialogue.  Two volumes of his essays have just been published—Fragments: the Existential Situation of Our Time and Filaments: Theological Profiles.  He is currently writing a book on God based on his Gifford lectures, "This Side of God."
David Tracy will give a lecture on the topic of his upcoming book, which will be followed by a moderated discussion and audience Q&A. 
Cosponsored by the Theology Department.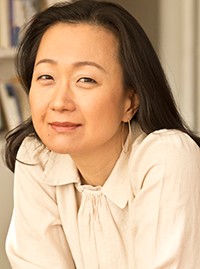 Fiction Days presents Min Jin Lee: Pachinko

Wednesday, February 24, 2021
7:00 p.m. | Virtual
Min Jin Lee is the author of Pachinko (2017) and Free Food for Millionaires (2007). She has received fellowships from the Guggenheim Foundation, the Radcliffe Institute of Advanced Study at Harvard, and the New York Foundation for the Arts, and holds an honorary Doctorate of Humane Letters from Monmouth College. Her writing has appeared in The New Yorker, NPR's Selected Shorts, and One Story, amongst other publications, and her novel Pachinko is being adapted into a limited series for Apple TV. Lee is currently a writer-in-residence at Amherst College. In addition, she serves as a trustee of PEN America, and as a director of the Authors Guild. 
Min Jin Lee will give a brief lecture and reading from her novel Pachinko. Pachinko follows one Korean family through the generations, beginning in early 1900s Korea with Sunja, the prized daughter of a poor yet proud family, whose unplanned pregnancy threatens to shame them all. Deserted by her lover, Sunja's life takes a sharp turn when a young tubercular minister offers to marry and bring her to Japan. This reading will be followed by a moderated discussion and audience Q&A. 
Cosponsored by the American Studies and Asian American Studies programs.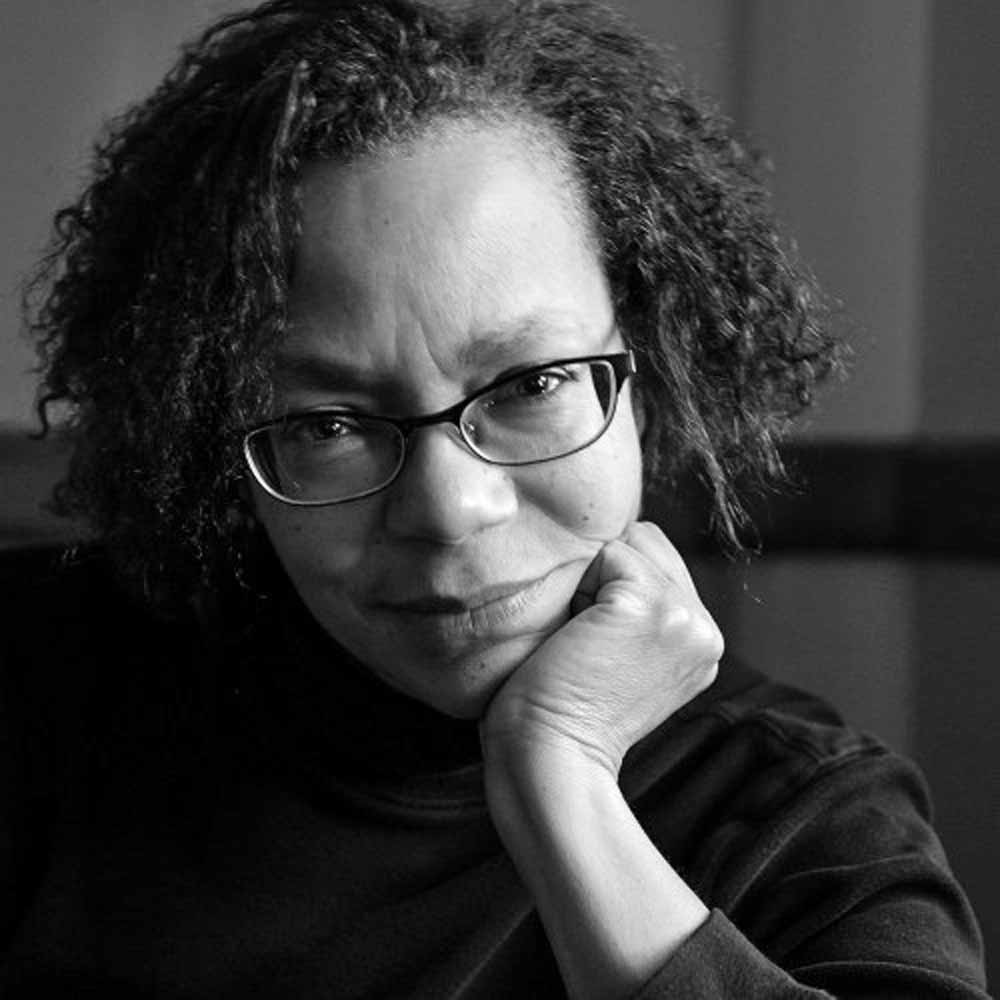 Lauret Savoy: Trace: Memory, History, Race, and the American Landscape
Wednesday, March 17, 2021
7:00 p.m. | Virtual
Tracing memory threads Lauret Edith Savoy's life and work: unearthing what is buried, re-membering what is fragmented, shattered, eroded. A woman of African American, Euro-American, and Native American heritage, she writes about the stories we tell of the American land's origins and the stories we tell of ourselves in this land. Her books include Trace: Memory, History, Race, and the American Landscape; The Colors of Nature: Culture, Identity and the Natural World; Bedrock: Writers on the Wonders of Geology; and Living with the Changing California Coast. Trace won the 2016 American Book Award from the Before Columbus Foundation and the 2017 ASLE Creative Writing Award. It was also a finalist for the 2016 PEN American Open Book Award and Phillis Wheatley Book Award, as well as shortlisted for the William Saroyan International Prize for Writing and Orion Book Award. Lauret is the David B. Truman Professor of Environmental Studies and Geology at Mount Holyoke College, a photographer, and pilot. Winner of Mount Holyoke's Distinguished Teaching Award and an Andrew Carnegie Fellowship, she has also held fellowships from the Smithsonian Institution and Yale University. Lauret is a Fellow of the Geological Society of America.
Lauret Savoy will give a lecture based on her book Trace: Memory, History, Race, and the American Landscape. A provocative and powerful mosaic that ranges across a continent and across time, from twisted terrain within the San Andreas Fault zone to a South Carolina plantation, from national parks to burial grounds, from "Indian Territory" and the U.S.-Mexico Border to the U.S. capital, Trace grapples with a searing national history to reveal the often unvoiced presence of the past. This lecture will be followed by a moderated discussion and audience Q&A. 
Cosponsored by the History Department and Environmental Studies Program.
Ijeoma Oluo: "So You Want To Talk About Race?"
Wednesday, March 24, 2021
7:00 p.m. | Virtual
Ijeoma Oluo is a Seattle-based writer, speaker, and Internet Yeller.  She's the author of the New York Times Best-Seller So You Want to Talk about Race, published by Seal Press. Named one of the The Root's 100 Most Influential African Americans in 2017, one of the Most Influential People in Seattle by Seattle Magazine, one of the 50 Most Influential Women in Seattle by Seattle Met, and winner of the of the 2018 Feminist Humanist Award by the American Humanist Society, Oluo's work focuses primarily on issues of race and identity, feminism, social and mental health, social justice, the arts, and personal essay. Her writing has been featured in The Washington Post, NBC News, Elle Magazine, TIME, The Stranger, and The Guardian, among other outlets.
Ijeoma Oluo will give a lecture based on her book So You Want To Talk About Race.
In So You Want to Talk About Race, Ijeoma Oluo guides readers of all races through subjects ranging from intersectionality and affirmative action to the model minority myth. The book makes the seemingly impossible possible: honest conversations about race and racism, and how they infect almost every aspect of American life. This lecture will be followed by a moderated discussion and audience Q&A. 
Made possible with the support of an ILA Major Grant Award and cosponsorship from the Connell School of Nursing, the Center for Teaching Excellence, Intersections and the Boston College Forum on Racial Justice in America.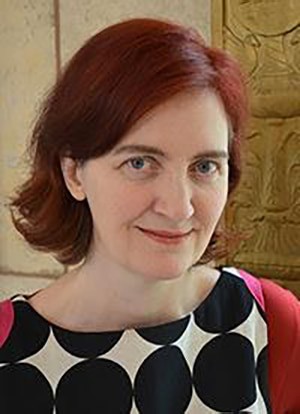 Emma Donoghue: The Pull of the Stars
Wednesday, April 7, 2021
7:00 p.m. | Virtual
Born in Dublin, Ireland, in October 1969, Emma is the youngest of eight children. In 1990 she earned a first-class honours BA in English and French from University College Dublin. In 1997 she received her PhD (on the concept of friendship between men and women in eighteenth-century English fiction) from the University of Cambridge. Emma Donoghue is an Irish-Canadian playwright, literary historian, novelist, and screenwriter. Her 2010 novel Room was a finalist for the Man Booker Prize and an international best-seller. Donoghue's 1995 novel Hood won the Stonewall Book Award and Slammerkin won the Ferro-Grumley Award for Lesbian Fiction. Her most recent publication is a novel called The Pull of the Stars (2020).
Emma Donoghue will give a lecture and reading based upon her most recent novel. The Pull of the Stars is inspired by the centenary of the Spanish Flu pandemic of 1918 and is set in a Dublin hospital where a nurse midwife, a doctor, and a volunteer helper fight to save patients in a tiny maternity quarantine ward. As reviewer Maureen Corrigan has claimed, Donoghue has "given us our first pandemic caregiver novel — an engrossing and inadvertently topical story about health care workers inside small rooms fighting to preserve life." This reading will be followed by a moderated discussion and audience Q&A. 
Cosponsored by the Irish Studies program.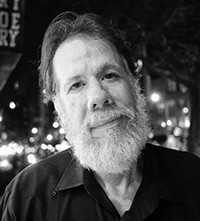 Poetry Days presents: Martín Espada: Floaters and other poems
Wednesday, April 14, 2021
7:00 p.m. | Virtual
Martín Espada has published almost twenty books as a poet, editor, essayist and translator. His latest collection of poems from W.W. Norton is entitled Floaters (2021). Other books of poems include Vivas to Those Who Have Failed (2016), The Trouble Ball (2011), The Republic of Poetry (2006), and others. His many honors include the 2018 Ruth Lilly Poetry Prize, the Shelley Memorial Award, the Robert Creeley Award, the National Hispanic Cultural Center Literary Award, an American Book Award, an Academy of American Poets Fellowship, the PEN/Revson Fellowship and a Guggenheim Fellowship. The Republic of Poetry was a finalist for the Pulitzer Prize. His book of essays, Zapata's Disciple (1998), was banned in Tucson as part of the Mexican-American Studies Program outlawed by the state of Arizona, and has been issued in a new edition by Northwestern University Press. A former tenant lawyer in Greater Boston's Latino community, Espada is a professor of English at the University of Massachusetts-Amherst.
Of Floaters, Publishers Weekly writes, "Martín Espada combines a sharp political awareness with a storyteller's knack for finding beauty and irony in the current moment. Espada writes on an immigrant experience, in which 'We smuggle ourselves across a border of a demagogue's dreams' and 'In the full moon of the flashlight, every face is the face of Guillermo.' His poems challenge the idea of an invented immigrant other,...and reassert the humanity of the marginalized." This reading will be followed by a moderated discussion and audience Q&A.