Explore your interests. Discover new ones.
The Boston College Experience provides motivated high school students the opportunity to live and learn as students at Boston College. Built into the programs are activities that help to prepare students for their college search and the transition into college life. 
Summer 2024 information and application will be available in early December.
Three Ways to Experience BCE
Enjoy the convenience of being near the libraries and other academic facilities, along with the social and educational opportunities afforded by residential living.
Commuter students are welcome on campus at any time and may make use of most of our services.
The six-week Honors program and some non-credit courses feature online components during the summer.
"

BCE has helped me discover what I want to pursue in my future studies, but at the same time I was able to make life-lasting friendships. It was an amazing experience.

"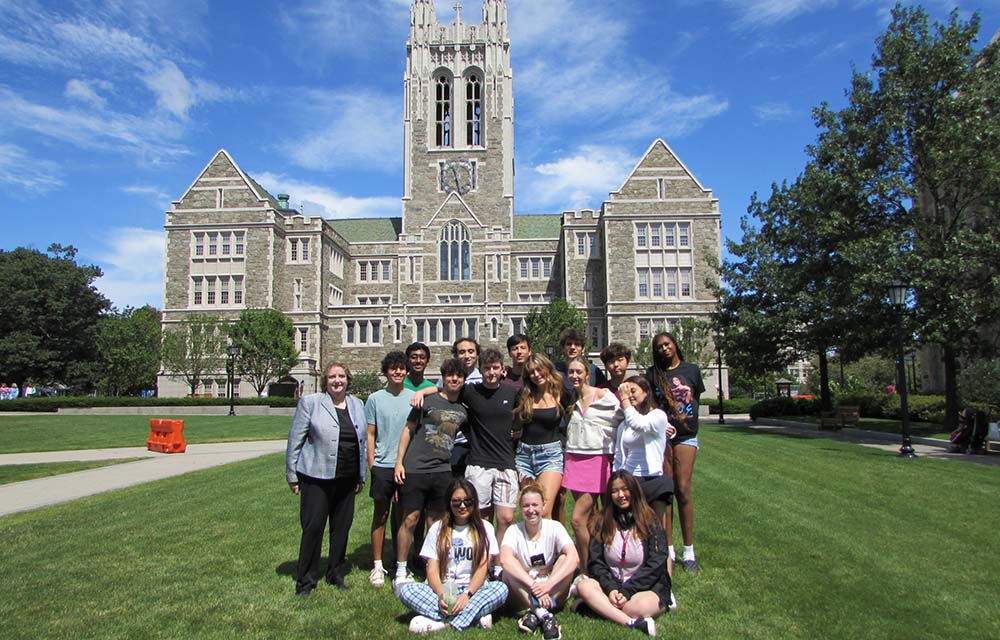 Experience college life. Imagine your future.
Through adherence to our Jesuit mission, our programs focus on exposing students to a rich and rewarding college experience through coursework, extracurricular activities, and reflection. Students will participate in service-learning activities and cultural and social outings all while enjoying the beautiful city of Boston over the summer.
"

BCE not only strengthened my academic career, but it also gave me lifelong friends and experiences I will never forget.

"
A pre-college experience for motivated high school students