Get Involved
Your career journey is a lifelong process. Whether you are just starting out, conteplating a change in direction, or looking to assist current Boston College students, we hope you will stay connected with the Career Center. We offer full career services to recent alumni as well as multiple opportunities to volunteer your time and give back to current students. We also highly encourage you to stay connected with the Boston College Alumni Association.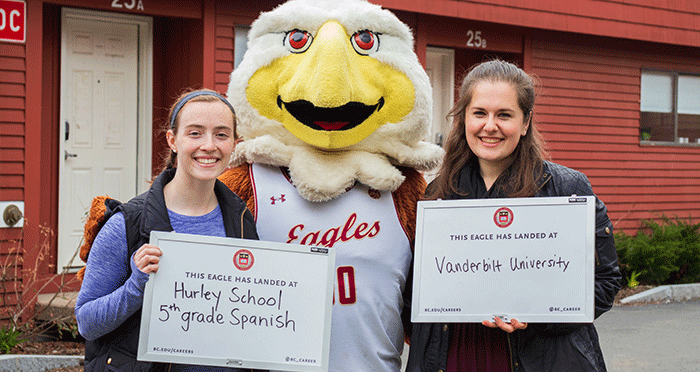 Career Services for Recent Alumni
Alumni of degree-granting programs who graduated within the past five class years are eligible for full access to the services available to current students, including Handshake, career coaching by professional staff, as well as events such as career fairs.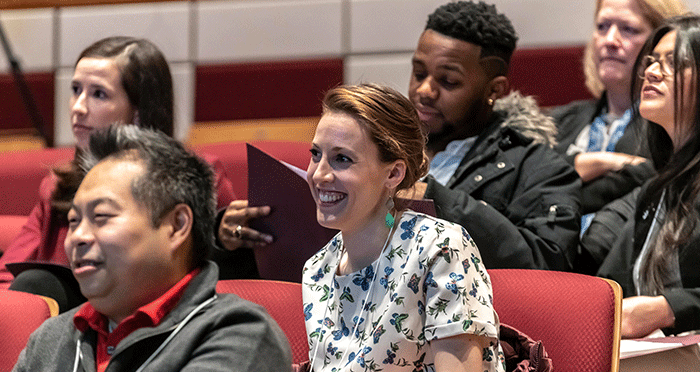 Career Services for All Alumni
If you graduated from Boston College more than five class years ago, you may take advantage of the following outside services:
Featured Career Resources for All Alumni
Connect with the Global BC Community
Eagle Exchange is Boston College's official networking and mentorship platform. Join Eagle Exchange to grow your alumni network, reconnect with former classmates, use the alumni job board, and provide mentorship and guidance to current students.
Rock Your Interview
Big Interview is an interview preparation tool. Use Big Interview to get hands-on practice with mock interviews tailored to your specific industry, job, and experience level. Use code: bcALUMNI
Career Support and Mentoring Opportunities
As an alum, you have valuable experience to share with the Boston College community. You can make a significant impact in a student's career journey by volunteering to share your story, offer advice and encouragement, and open doors for future opportunities. We invite you to partner with us on our mission to empower all students to pursue meaningful careers and lives. No matter where you are located or what time you have available, there are opportunities for you to get involved.
Eagle Exchange is an online platform connecting the global BC community through lifelong, professional conversations. Engage in quick career conversations or provide mentorship to current students.
Projects are short-term, unpaid virtual experiences that can be completed remotely and help students build skills that will make them stronger candidates for internships and jobs.
Advocate for your organization to hire Eagles. Speak with a member of the Career Center's Employer Engagement team to discuss the many ways your organization can recruit BC students. 
We invite alumni to volunteer to serve on a panel, lead a workshop, host a lunch and learn, contribute to our blog, or participate in one of our signature programs such as Endeavor and MentorMatch.