Former Maryland governor and recent presidential candidate Martin O'Malley – who has cited his Catholic faith and Jesuit education as integral to his personal and professional life – is the Jerome Lyle Rappaport Visiting Professor at Boston College Law School for the spring 2017 semester, the Rappaport Center for Law and Public Policy announced.
Known for his use of performance management systems and analytics while serving as Maryland governor and mayor of Baltimore, O'Malley will teach a course, Leadership and Data Driven Government, and take part in several panel discussions as part of the Rappaport Distinguished Public Policy Series, which sponsors forums and conferences to address societal issues with public leaders.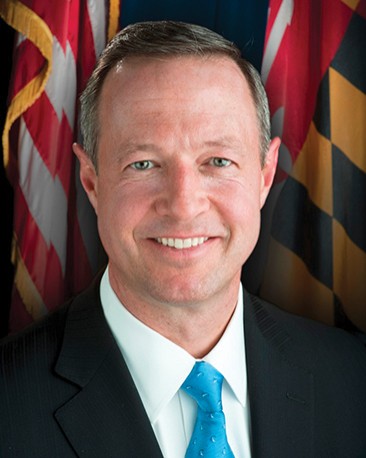 Martin O'Malley
He is the first to hold the professorship since the Rappaport Center for Law and Public Policy moved to the Law School in 2015.
"Boston College is a rich ecosystem of diverse thought, and I am grateful to the Rappaport Center for the opportunity to be there this spring," said O'Malley, a senior fellow at MetroLab Network, a group of city-university partnerships focused on bringing data, analytics, and innovation to city government.
"At a time of political polarization, in the wake of an unprecedented election, the pillars of Catholic thought have never been more important: social justice, human dignity, and the common good. These themes need to be called forward – especially from the hearts of young people, so as to encourage them to become leaders. I look forward to conversations with the Boston College community on these and other matters."
The Rappaport Center is excited to welcome O'Malley to BC Law as the inaugural Rappaport Visiting Professor, said Elisabeth Medvedow, the center director. "The breadth and depth of his experiences as a municipal leader and a national political figure will greatly enrich our community."
As a candidate for the 2016 Democratic presidential nomination, O'Malley campaigned in support of a $15 minimum wage – a "living wage," as he called it – financial regulation, immigration reform, gun control, a right-to-vote constitutional amendment and fiscally progressive economic policies. 
A cornerstone of his presidential bid was his record as governor of Maryland from 2007-14, and mayor of Baltimore from 1999-2007 – during which time Esquire called him "The Best Young Mayor in the Country" and Time magazine named him as one of America's "Top 5 Big City Mayors." O'Malley spearheaded efforts to invest in public safety, college education, affordable health care and economic growth. During his gubernatorial administration, the state recovered 100 percent of the jobs lost during the recession, and was one of only seven states to maintain a AAA bond rating. Maryland also drew praise for its efforts to hold down college tuition and for the quality of its public schools. 
One of O'Malley's most notable actions as mayor of Baltimore was to adopt CitiStat, a statistics-based tracking system, as a tool to reduce crime. In 2004, CitiStat was selected by Harvard University for an "Innovations in American Government" award. When he became governor, O'Malley adapted the tool on a statewide basis as Maryland StateStat; by 2014, more than 20 state agencies were engaged in the StateStat process through monthly individual agency meetings and quarterly cross-agency systems. 
O'Malley said he plans to discuss his experience with CitiStat and StateStat in his class, as an example of how government can utilize performance management principles and open data to measure progress.
"It's a new way of governing: The idea is you get things done not based on your authority, but because I can show you that it works," he said. "In addition to talking about what happened during my time in office, I hope to have the class do projects and case studies that will enable them to apply the principles of performance management to real-life problems."
O'Malley said he views teaching as a learning opportunity for himself. "When you've been in the political picture for a while, you often find yourself too close to the canvas to get a useful perspective. Being in a classroom with bright, motivated students who are not shy about saying what's on their minds helps me to clarify my thinking about what I've done in office." 
As the product of a Jesuit high school and a graduate of the Catholic University of America, O'Malley – who also holds a law degree from the University of Maryland – said he has much respect and appreciation for BC's educational and formational mission: In particular, he singled out former faculty member David Hollenbach, SJ (now at Georgetown University) as "one of my heroes" and praised the writing of Theology Professor Stephen Pope. O'Malley also spoke of his ties to the Center for Irish Programs, such as having hosted participants in Irish Institute programs. 
"One of the best aspects about being on a Catholic college campus is being able to talk about the work of great Catholic, Jesuit thinkers on the issues that concern us all. I'm sure there will be many such discussions, formal and informal."
Born in Washington, DC, O'Malley grew up in Bethesda and Rockville, Md. His father, Thomas, flew 33 missions in the Pacific during World War II, attended law school on the GI Bill, and became an assistant U.S. attorney; his mother, Barbara, has worked in Congress for nearly three decades, and is serving on the staff of Maryland's first female US senator, Barbara Mikulski.
O'Malley's wife Kate is a district court judge; they have four children. 
—Sean Smith | University Communications