Commemorating the 20th anniversary of the historic Good Friday Agreement, Boston College will host a daylong public symposium in tribute to Nobel Peace Prize winner John Hume, whose indefatigable efforts to bring peace to Northern Ireland helped make the pact possible.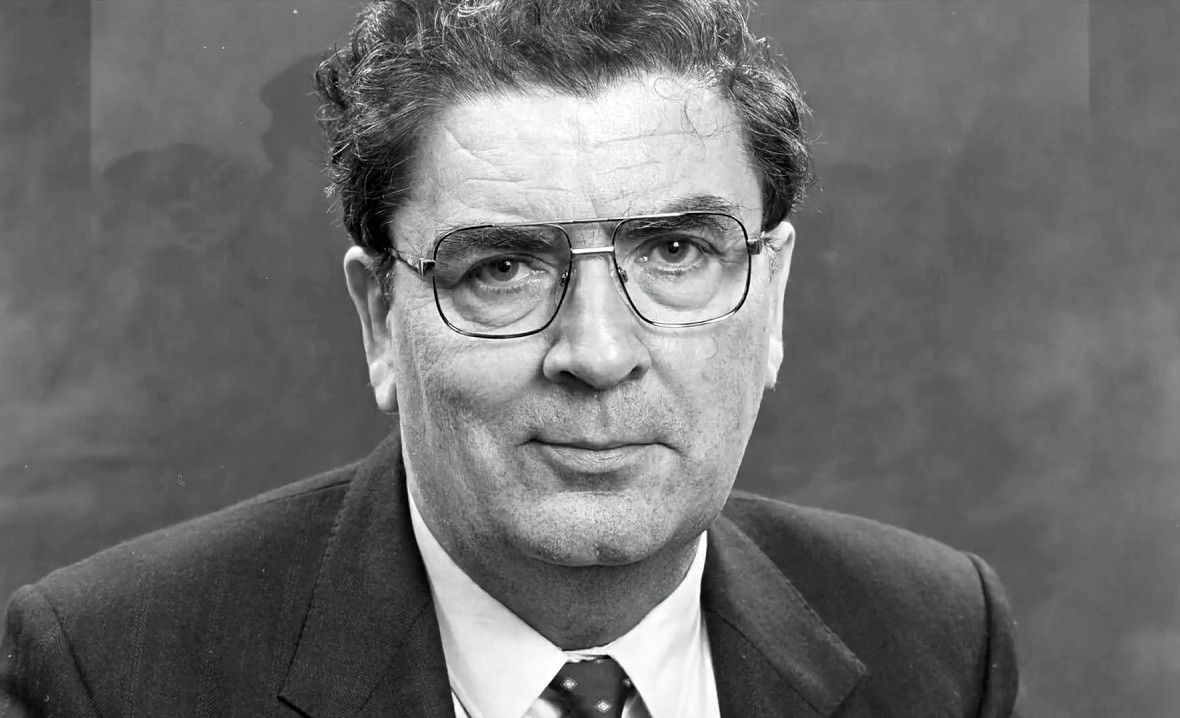 "John Hume: His Vision and Legacy for Ireland," which will take place in on Saturday, April 28, in Devlin 101 from 9 a.m.-5 p.m., will feature four panels of prominent scholars, journalists and government officials, who will discuss Hume's contributions to advancing civil and human rights, and his crucial role in shaping the Irish peace process.
A Catholic from Derry and a co-founder of the Social Democratic and Labour Party, Hume was a leading figure in the Northern Irish civil rights movement—its 50th anniversary also is being observed this year—and later became involved in behind-the-scenes negotiations between the British government and Sinn Fein. He was credited with helping broker the 1994 IRA ceasefire that led to the Good Friday Agreement. Hume shared the 1998 Nobel Peace Prize with Ulster Unionist Party leader David Trimble.

Hume, who visited BC several times and was awarded an honorary degree in 1995, retired from politics in 2004.

BC representatives at the April 28 symposium will include James Murphy, CM, director of the Center for Irish Programs, a co-sponsor of the event; Seelig Professor of Philosophy Richard Kearney; and Global Leadership Institute Director Robert Mauro.

Said Murphy, "John Hume is perhaps the greatest statesman produced by Ireland in the 20th century. At a time of deep division, bitterness and violence, he always pointed the way towards reconciliation and peace. Rarely can an award of the Nobel Peace Prize have been better merited. It is very fitting that we celebrate and assess his achievement at this symposium."

Other highlights will include the launch of John Hume: In His Own Words, by former Hume colleague Sean Farren, who will be on hand to offer remarks.

John Hume had an extremely close relationship with the Irish American community in Boston, which included some of his earliest and most effective supporters from the world of politics, business and civil society," said symposium co-organizer Westfield State University Professor Emerita Catherine Shannon. "The honorary degrees that he received from Boston College, University of Massachusetts Boston and Suffolk University, and the prestigious Gold Medal from the Eire Society of Boston reflect the high esteem in which John Hume is held in this region.

"One could say that Boston was more or less the headquarters for Hume's highly successful campaign to recruit congressional leaders and thousands of Irish Americans to play very constructive roles in the search for peace and justice in Northern Ireland."

The 20-year milestone for the Good Friday Agreement, coupled with the half-century of the Northern Irish civil rights campaign, make for a contemplative time in Irish studies and related fields, say BC faculty members. But for some scholars, there is a personal dimension to the Troubles.

Professor of History Oliver Rafferty, S.J., not yet in his teens when tensions began to rise in his native Belfast, remembers a cousin shot to death by assassins who had mistaken him for someone else, schoolmates killed or injured in the violence, and another who died as an IRA hunger striker.

If the post-Good Friday Agreement era has been a turbulent one—its government suspended, Northern Ireland is once again being administered directly by Britain, and there is concern about enduring Catholic-Protestant, Nationalist-Unionist divisions—it has been successful in one critical area, said Fr. Rafferty.

"People are no longer being killed: That is the most important fruit of the agreement. It's true there is a deeply regrettable political stalemate, but no one wants to go back to the violence of past years. The animosity between the two communities built up over hundreds of years, and it's going to take a long time and a lot of work to heal."
  
Celebrating Hume's legacy is an apt commemoration of the Good Friday Agreement and the struggle for peace preceding it, according to Fr. Rafferty and other faculty members—Hume didn't do it all by myself, they note, but without him history would have been different.

"Hume was a pivotal figure in the evolution of the peace process," said Fr. Rafferty. "It's important to remember that at various times he was vilified by all sides, including the Irish Republic, because of his willingness to engage all sides. He suffered an enormous amount for that, even within his own community."

"What is striking about Hume is the courage he displayed through a long and difficult period," said History Professor of the Practice Robert Savage. "He always understood that it was critical to recognize and nurture three strands that were critical to the peace process; relations within Northern Ireland, between Unionists and Nationalists; relations between Dublin and Belfast; and relations between London and Dublin."

"He was also critical in developing a better understanding of 'the Troubles' in the United States, engaging with figures such as Ted Kennedy, Daniel Patrick Moynihan, Hugh Carey and Tip O'Neill, the so-called 'Four Horsemen,' and encouraging them to support a peaceful resolution to the violence that took a terrible toll in Ireland over a 30-year period."
The tribute to Hume and the Good Friday Agreement commemoration serve as a reminder that history does not stand still for good men and good deeds, said Professor of History Kevin Kenny.

"The Good Friday Agreement was in part the product of far-sighted international diplomacy by the Irish, British, and U.S. governments. With Brexit and the prospect of a restored border threatening to undermine the peace process, similar tact and vision are essential today."
More details about the symposium program are available here.

Sean Smith | University Communications | April 26, 2018