The links between Ireland and the United States have long been chronicled and celebrated, especially on the cultural side. From Eugene O'Neill to George M. Cohan to Maureen O'Hara, examples of the Irish imprint on American life abound throughout literature, music, theater, film, and other forms of artistic expression.
But for all its rich past, English Professor of the Practice Joseph Nugent, an Irish Studies Program faculty member, feels the focus on this Irish-American connection should also include the bright present and future. This fall, in collaboration with Boston College Ireland Academic Director Michael Cronin, Nugent launched "The Irish Influence," a weekly webinar series featuring major and rising figures in Irish cultural life.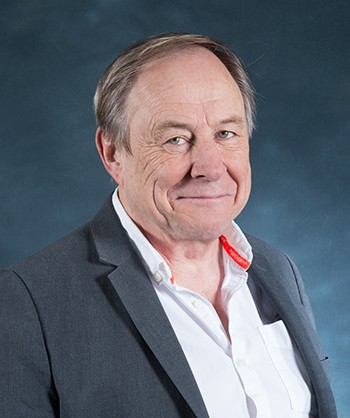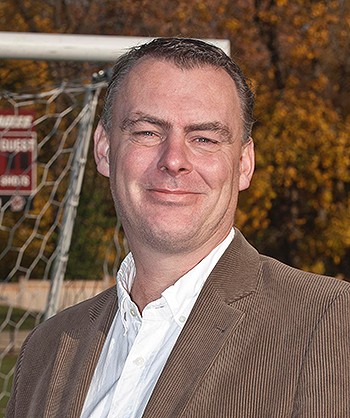 "There's no question that Irish culture has shaped the story of America," said Nugent. "But the Irish influence has continued to this day, and that's what we want to explore in this series, through conversations with people at the heart of Irish cultural life today—actors, writers, historians, filmmakers, musicians, dancers, and others. Rather than a lecture, it's an opportunity for BC faculty, students, and alumni, as well as the Boston/New England Irish community, to engage them in dialogue: What are they working on? What do they think about Irish culture, and the relationship between Ireland and the U.S.?"

On October 30, Nugent and Cronin welcomed Éilis Ní Dhuibhne, the Burns Library Visiting Scholar in Irish Studies at Boston College this semester. Ní Dhuibhne, a novelist and folklorist who writes in Irish and English, has earned numerous literary honors including the Irish PEN Award for an Outstanding Contribution to Irish Literature, the Stuart Parker Award for Drama, and the Burns Prize for Fiction. She has worked in the National Library of Ireland Manuscripts Department and taught creative writing and folklore studies at University College Dublin. Her current research centers on early 19th-century collector Thomas Crofton Croker and his connection with the Brothers Grimm.

Registration for "The Irish Influence" webinars, and bios of featured speakers, are available at the program's website.

"

BC is well known to Irish cultural figures—not only because BC is in America's most Irish of cities, but through its longstanding Irish Studies Program, its presence in Ireland with BC Ireland, and its support of writers and scholars through the Burns Visiting Scholar in Irish Studies program. It is a campus of faculty, students, and alumni they wish to embrace.

"
While "The Irish Influence" was born in response to pandemic-related restrictions, Nugent and Cronin explain, it represents a new incarnation of BC's enduring ties with Ireland in a variety of disciplines and contexts.

"Normally, BC would have a full calendar of campus events this semester with Ireland as a focus, and BC Ireland would be running conferences and seminars in Ireland, and welcoming BC students who are visiting Ireland," said Cronin, who along with Nugent expressed gratitude to the Irish Consulate General in Boston for its support of the series. "Obviously, that is not happening. But 'The Irish Influence' is a means to keep this vital connection going in a fresh, imaginative way. For a small nation, Ireland commands a lot of attention for its culture—a calling card that makes it familiar to people around the world and in countries such as the United States with a heavy Irish diaspora concentration.

"In this, BC is well known to Irish cultural figures—not only because BC is in America's most Irish of cities, but through its longstanding Irish Studies Program, its presence in Ireland with BC Ireland, and its support of writers and scholars through the Burns Visiting Scholar in Irish Studies program. It is a campus of faculty, students, and alumni they wish to embrace."

Guests on "The Irish Influence" have included Fearghal McGarry, who has written on such topics as inter-war Irish radicalism and the Easter Rising, and is interested in the representation of Ireland's past through commemoration, historical films, and museums; Mark O'Connell, a contributor to the New Yorker and Slate and author of the award-winning book To Be a Machine, which deals with transhumanism; and Paul Murray, a novelist who also has written a comedy feature film ("Metal Heart," 2018) and is now developing projects with BBC Comedy.

Nugent said the American fascination with Irish culture continues to show itself in innovative, state-of-the-art fashion, pointing to a series of popular TikTok videos by Morgan Bullock, a young Black woman who sets traditional Irish dance steps to hip-hop.

"The soft power of Irish culture sits with the young people, like [actors] Colin Farrell and Domhnall and Brian Gleeson," he said. "There is definitely a place at the table in 'The Irish Influence' for BC students and others of similar generations to give their perspectives. We feel that the series builds on what Irish Studies and BC Ireland have done for years, which is contribute to the intellectual life of the University."

Sean Smith | University Communications | October 2020