As the legal and political fallout continues over President Trump's executive order seeking to restrict immigration and foreign travel to the U.S., Boston College – like many institutions nationwide – is facing uncertainty over how current and future international students or visiting scholars might be affected. 
The ruling by the Ninth Circuit Court of Appeals upholding a stay on Trump's order may have brought some short-term relief, but BC international students and international programs administrators readily acknowledge that the long-term situation is still unsettled.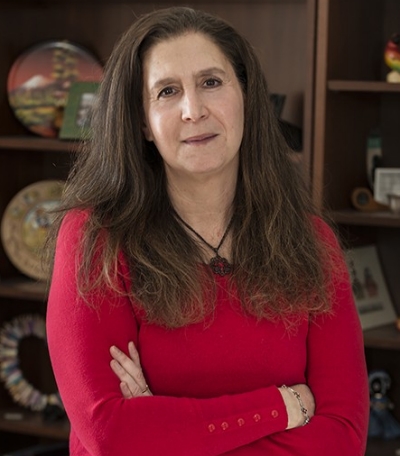 "While we're very happy about the ruling, it's not alleviating the anxiety because there are going to be appeals," says Assistant Dean and Director for the Office of International Students and Scholars Adrienne Nussbaum. "Our students are still going to be very anxious because it's just temporary and it could change."
Of particular concern is Trump's order banning entry by visitors from seven predominantly Muslim countries – Iran, Iraq, Libya, Sudan, Somalia, Syria, and Yemen – for at least 90 days, according to administrators.
"We do have international students and scholars from the seven impacted countries, specifically Iran and Iraq," says Nussbaum. "Luckily, we don't have any students from the seven who are stranded outside of the United States. But there are others who have plans to travel and now are pretty much stuck here. If they left, they may not be able to return."

One of those affected is Mousa al Mosawy, a Boston College Law School student and Iraq native who is here on a student visa.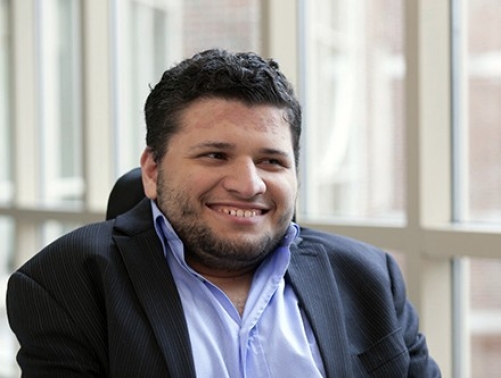 "If I were to step out of the country, I wouldn't be able to come back in," says al Mosawy. "It's an unfortunate situation. The Trump administration is clearly trying to bar Muslims from coming into this country."
Al Mosawy – who uses a wheelchair – doesn't think he'd be able to finish his education if he was forced to return to Iraq because he says there's no infrastructure in Iraq to support education for those with disabilities. That would mean an end to his dream of becoming a lawyer.
"Part of the current executive order puts on hold issuance of green cards and issuance of new visas," says al Mosawy. "I was expecting to hear about a green card and now I think it's been curtailed by the order and the longer I don't have a green card, the less likely I am to be able to work."
Also caught in the middle was al Mosawy's mother, who runs the Iraq Health Access Organization and spends four to five months a year in the United States. She was denied entry into the U.S. on Feb. 1 and told to wait 90 days – but her visa was set to expire March 1. A ruling by a federal judge in Seattle lifting the travel ban provided a window of entry, and al Mosawy's mother arrived safely.
"Not only is this an unfair ban, but it's not smart," says al Mosawy. "I know there's a difference between people and policy. I think it's a matter of whether you know someone really impacted and once you do, it becomes evident the ban is not serving its purpose."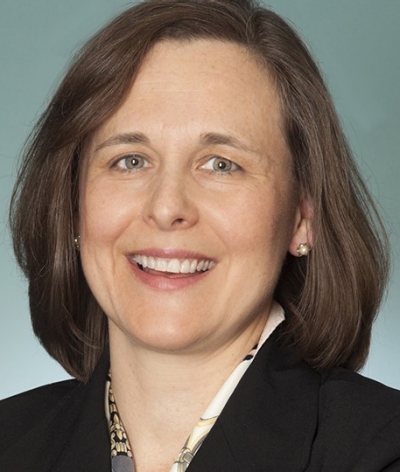 One BC Law alumna, Susan Finegan JD'91, found herself on the front lines in the fight against the executive order. A litigation and pro bono partner at Mintz Levin in Boston, Finegan hurried to the Moakley United States Courthouse the night after the order was issued so she could help people who had been detained at Logan Airport. She and another Mintz Levin colleague provided strategy consultation to the ACLU and immigration lawyers that led to a temporary restraining order against the ban. Mintz Levin is now co-counseling on that lawsuit against the executive order.
Finegan says the president's executive order is troubling in a number of areas. Much of the chaos resulted because the order was drafted "in an overly broad and discriminatory manner, without meaningful input from those in government – like the Department of Homeland Security – charged with implementing it." 
Also distressing, she says, is that, while the purported purpose of the order was to curtail terrorist threats, "the administration could not point to any facts that demonstrated that visa holders from these countries committed terrorist acts."  
Finegan says the executive order's implementation, and the uncertainty surrounding travel for people with valid visas, caused widespread disruption in Massachusetts in the business, academic and health care communities.  
"From a human perspective, it was also simply heartbreaking to hear about refugee families who had successfully made it through the two years of vigorous vetting to obtain the right to come to the United States – only to be stranded overseas or detained upon arrival."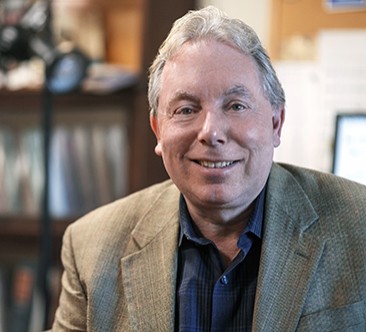 BC Law Professor Daniel Kanstroom
BC Law Professor Daniel Kanstroom, co-director of the Center for Human Rights and International Justice, says the executive order is an example of "spectacularly poor legal analysis, poor drafting, and the consequences of inadequate forethought and consultation. Deference to national security does not require complete abdication of the judicial role."
Kanstroom says the Feb. 9 decision by the Ninth Circuit clearly rejects the notion that executive action — even when it relates to immigration or national security — is completely immune from judicial scrutiny.
"This is an important principle to maintain, though a more carefully and narrowly drafted executive order might well be upheld, as courts have historically given the government great latitude in such arenas, especially as to noncitizens abroad who have not resided in the United States.
"We are witnessing a complex struggle between a new, inexperienced president who tends to be skeptical, if not scornful, of the role of courts in our constitutional democracy and federal judges who see important issues of basic rights and separation of powers at stake."
Caught in the middle of this struggle is the University's Office of International Students and Scholars, which in addition to the uncertainty regarding current international students also faces questions about prospective students: If there is a visa backlog, will students be able to undergo in-person interviews, which are required for visa renewals? Will students from the seven restricted countries be able to gain admission?
 "I don't like to advise on rumors because it creates more panic, so we are reaching out to our international students and scholars with the best information we have," says Nussbaum. "We're doing the best we can in this situation but it's extremely challenging and frustrating. I'm afraid this is not the end – this is the beginning. It's just going to get worse."
Al Mosawy says that as the political debate continues, it's important to realize the human dimension. 
"I would encourage everyone not to look at executive orders as partisan issues. They change people's lives overnight and it's not something to take lightly. Reach out to families separated by a ban or deportation lately, get a better sense of their scope, then see how you feel."  
—Sean Hennessey / University Communications