The Lynch School of Education and Human Development recently hosted two major conferences for deans of education, elevating its global profile and bolstering its leadership in formative education on both the international stage and among domestic Jesuit universities.

The Global Education Deans' Forum resumed in-person meetings after a two-year, pandemic-driven hiatus on October 19-21 when the Lynch School welcomed the international organization of schools of education leaders.  Twenty-four deans from Africa, Asia, Europe, North America, Oceania, South America, and the United Kingdom, as well as the Lynch School's Thomas More Brennan Chair in Education Lin Goodwin, former dean of the Faculty of Education at the University of Hong Kong, attended. The three-day event was led by GEDF co-founder Rick Ginsberg, dean of the School of Education and Human Sciences at the University of Kansas.

"It was unusual but positively striking to have such broad international representation and attendance by so many highly ranked schools of education at this annual convening, achieving organizational goals," said Stanton E.F. Wortham, the Charles F. Donovan, S.J., Dean of the Lynch School. "The appetite to meet in-person was clearly spurred by COVID restrictions and the ongoing desire to share best practices, seek collaborations, and address universal challenges."

Of particular interest was a presentation by the Lynch School's Gerardo L. Blanco, academic director of the Center for International Higher Education, and Rebecca Schendel, the center's managing director, who outlined three critically important, worldwide trends: the "massification" of college enrollments; the proliferation of non-degree certifications; and the rise in populism and authoritarianism.  

The increasing availability of higher education has resulted in overwhelming numbers of students entering universities, and a corresponding rapid increase in the quantity of higher education institutions catering to them, noted Blanco. The escalation of student mobility, driving more study abroad from all countries, has also contributed to this trend.  The researchers cautioned that demographic changes already on the horizon indicate that by mid-century, the worldwide population will shrink, resulting in fewer enrollees, a trend already experienced in North America.  

Schendel focused on the development and expansion of non-degree certifications, or "micro credentials," an increasingly popular educational alternative for many college-age young adults who don't have the resources or inclination to complete a college degree.  This shift has posed a dilemma for universities worldwide: Reshape their programs to meet changing consumer desires but diminish course complexity, or maintain the status quo and risk irrelevance and empty classrooms.

One participant noted that, given the increasing popularity of TikTok videos and their one-minute duration, today's students expect their education to resemble or mimic that brevity.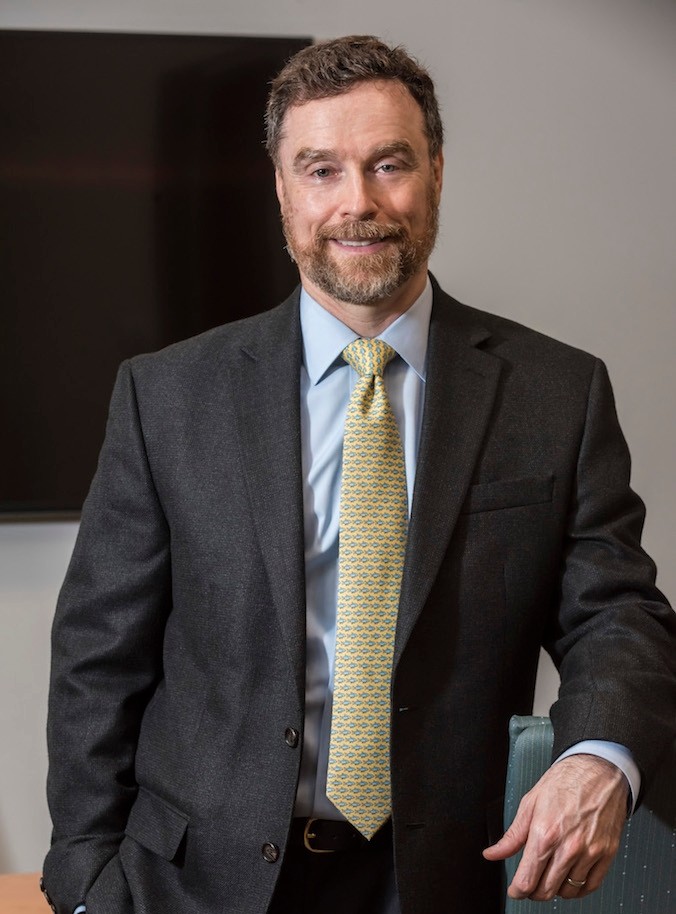 Participants expressed concern over the increase of populism and authoritarianism, resulting in anti-immigrant, anti-international student stances, and threats to free speech and the validity of science, which has severely undermined universities' societal role.

Johnny Go, S.J., dean of the School of Education and Learning Design at the Philippines' Ateneo de Manila University, noted that his country—previously ruled by strongman and populist Rodrigo Duterte—elected Ferdinand Marcos Jr., son of the late dictator, in June. While the younger Marcos's impact on the nation's education remains to be seen, Fr. Go has pinned his hopes for a retreat from education-diminishing nationalism on Duterte's daughter and new vice president, Sara, who was also named secretary of education, characterized by a fellow university professor as "a woman of her own character."

Earlier in the conference, Wortham and the Lynch School Gabelli Faculty Fellow Dennis L. Shirley outlined the emerging trend of whole-person education, a BC hallmark, and the underlying ideas and research findings related to student well-being, arguing that it should supersede traditional priorities such as scores on high-stakes assessments.
On October 5-7, the Lynch School hosted deans and professors of education from 15 American Jesuit institutions attending the annual Association of Jesuit Colleges & Universities Education Deans Conference.  Led by St. Louis University School of Education Dean Gary W. Ritter, the event provided opportunities for peer-to-peer learning; discussions on current national issues facing schools of education; and occasions to collaborate on initiatives that advance the field of Catholic education.  

The opening session served as a showcase for the Lynch School's programs, including presentations by Roche Center for Catholic Education Executive Director Melodie Wyttenbach; Assistant Professor Andrew F. Miller, who discussed a variety of topics, including the school's lab school designation with Brighton's Saint Columbkille Partnership School; and Charles Cownie, director of the Urban Catholic Teacher Corps, and of Catholic Teacher Formation.

Wortham outlined the recently announced Department of Formative Education, an unprecedented academic discipline in American higher education that will serve as a hub for Lynch School and campus-wide efforts to understand and advance formative instruction.

The national teacher shortage took center stage in a subsequent discussion, as Loyola Marymount School of Education Dean Michelle D. Young noted that this crisis impacts 80 percent of the districts across the nation, leaving thousands of classrooms without a qualified teacher.

"The leaders of AJCU schools and departments of education are addressing this problem head-on, not just in our own universities but also through several AJCU-wide collaborations," she explained. "The first tactic is an AJCU-produced public service announcement designed to attract talented individuals to the teaching profession, and to highlight the 'value-add' of preparation through a Jesuit institution. The second involves a multi-university, grant-funded diverse teacher pipeline project, which would result in the development of more than 700 highly prepared, culturally responsive teachers per year."

Ritter underscored the benefits of regularly meeting with colleagues who face the same daily challenges, despite their diverse locations and enrollment contrasts.

"Building relationships with committed leaders who can empathize and appreciate our struggles, victories, and aspirations is terrific," he said.  "But we can do more. Our organizational vision is to find opportunities for innovation and collaboration so that we can better pursue our Jesuit mission of serving with and for the people in our communities across the country."
 
Phil Gloudemans  | University Communications | October 2022