Integrated student support — a comprehensive, coordinated and school-based effort to connect students to specific district supports, enrichments and services — has shown promise in promoting low-income students' academic achievement and life chances, according to a recent report issued by Boston College's Center for Optimized Student Support.
But building on the evidence base will be critically important to influence educational policy, concludes the report, titled "Comprehensive Services for Children in Poverty; Setting the Research Agenda for Integrated Student Support."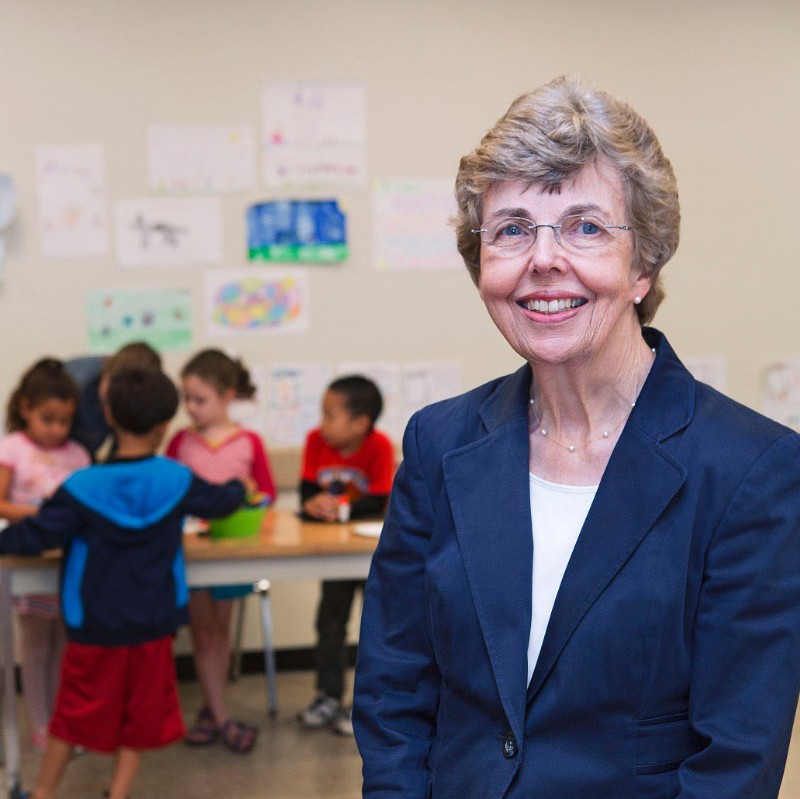 Funded by the American Educational Research Association, the study synthesizes the findings from last October's convening of 29 leading scholars from the fields of developmental sciences, economics, educational research methodology and law, hosted by the Lynch School of Education.  
"This was a pivotal opportunity to focus on a shared, productive research agenda with relevance," said COSS Executive Director Mary Walsh, the Daniel E. Kearns Professor of Urban Education and Innovative Leadership.  
"As researchers, we are invested in integrated student support because of the evidence suggesting that it can make a huge, positive impact for children living in poverty," noted Erin Sibley, a COSS research fellow. "By growing the research base, we believe we have a greater chance of impacting policy changes that will support these types of interventions."
According to the National Center for Education Statistics, 52 percent of students nationwide are eligible for free or reduced-price lunch, a measure of poverty.  
"Our nation must find effective, cost-efficient, and scalable ways to educate children living in poverty and other challenging circumstances to be prepared to participate in 21st-century civic and community life and the workforce," explained Joan Wasser Gish, director of strategic initiatives at the center. "Our shared future depends on helping all children thrive and achieve academically."
"We know from our own work that integrated student support makes a difference," added Sibley. "Coming together with a group of researchers with diverse expertise was important to figure out what steps we needed to take next to move the research in this field forward."
—Phil Gloudemans | University Communications | May 2018