A conversation with celebrated couple and professional collaborators Françoise Mouly and Art Spiegelman—called "the first family of edgy, cosmopolitan comics" by Publisher's Weekly—will launch the fall Boston College Lowell Humanities Series.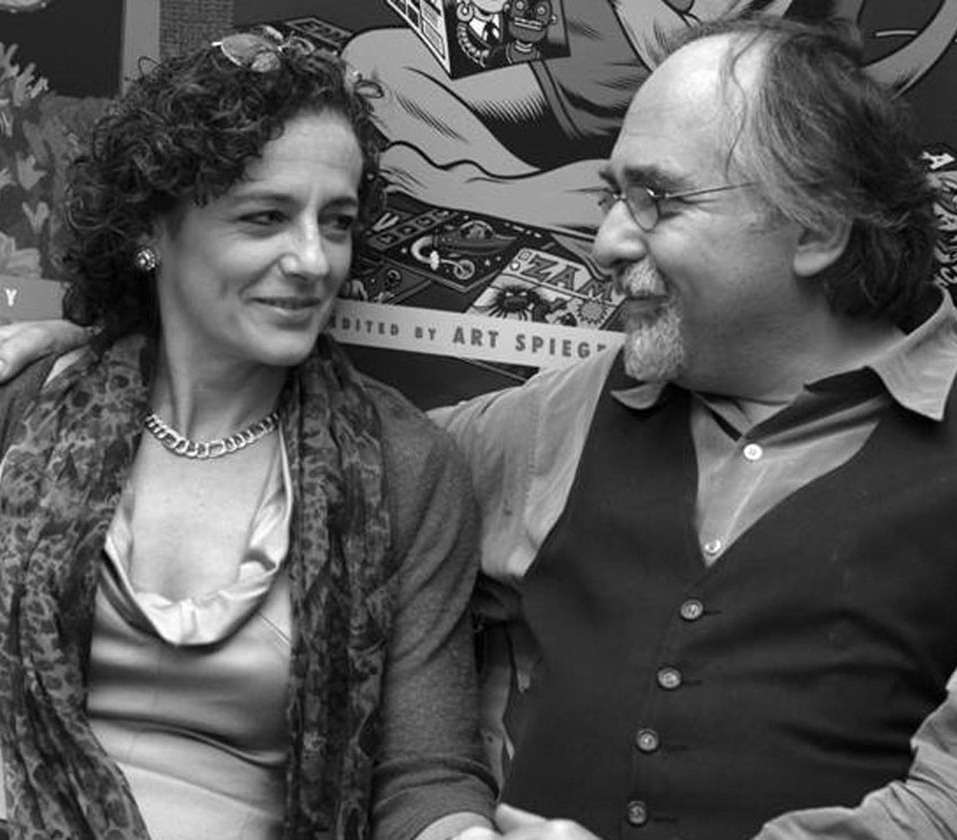 Françoise Mouly and Art Spiegelman
September 28 | 7:00 p.m. | Robsham Theater*

Art editor of The New Yorker since 1993, Mouly has overseen more than 1,400 covers, many named "cover of the year" by the American Society of Magazine Editors. In 1978, she and Spiegelman co-founded the groundbreaking comics anthology RAW; they also edited the New York Times-bestselling Little Lit series and the TOON Treasury of Classic Children's Comics. Mouly is the publisher, designer, and editorial director of TOON Books, an award-winning imprint of comics for early readers launched by the couple in 2008. She has won prestigious professional awards, including Smithsonian magazine's Ingenuity Award as a "transformative figure in comics." Last year she was inducted into the Will Eisner Comic Awards Hall of Fame.
Spiegelman has almost single-handedly brought comic books onto the literature shelves, according to event organizers. He won a Pulitzer Prize in 1992 for his Holocaust narrative Maus—which portrayed Jews as mice and Nazis as cats; Maus II, the story of his parents' survival and later lives in the United States, followed. His work was displayed at the Los Angeles Museum of Contemporary Art as part of its "15 Masters of 20th Century Comics" exhibit. He was one of TIME magazine's 100 Most Influential People in 2005, and in 2006 he was named to the Art Director's Club Hall of Fame. In 2011, Spiegelman became the third American to win the Grand Prix at the Angoulême International Comics Festival;  in 2018 he received the Edward MacDowell Medal, the first-ever given in comic art.
The event—which coincides with the McMullen Museum of Art exhibition Alternative American Comics, 1980–2000: "Raw," "Weirdo," and Beyond, which features their work—is cosponsored by the McMullen Museum, Center for Christian-Jewish Learning, Center for Human Rights and International Justice, Rappaport Center for Law and Public Policy, American Studies Program, Literature Core Program, English Department, History Department, and Art, Art History, and Film Department.
*Tickets (free) are required for this event and are available through the Lowell Humanities website.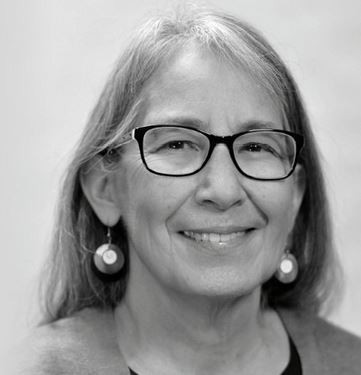 Natsu Taylor Saito
"Settler Colonialism, Race, and the Law: Why Structural Racism Persists"
October 6 | 7:00 p.m. | Gasson 100

A Georgia State Law professor, Saito's scholarship focuses on the legal history of race in the U.S., the plenary power doctrine as applied to immigrants, American Indians, and U.S.  territorial possessions, and the human rights implications of U.S. governmental policies.

Saito's most recent book is Settler Colonialism, Race, and the Law: Why Structural Racism Persists. Her teaching areas include public international law and international human rights; seminars in race and the law, federal Indian law; and indigenous rights; and she has been an advisor to diverse law student groups.

Saito has served on the Georgia Supreme Court's Commission on Racial and Ethnic Bias in the Courts, and she helped found the Georgia Chapter of the National Asian Pacific American Bar Association. She also was co-director of the Human Rights Research Fund and a consultant to the U.N. Human Rights Council's Special Rapporteur on Contemporary Forms of Racism. The event is cosponsored by the Center for Human Rights and International Justice.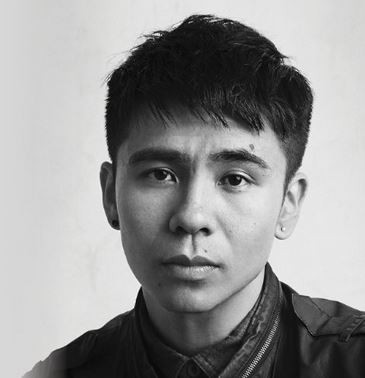 Ocean Vuong
"Time Is a Mother; presented by Fiction Days and Poetry Days"
October 19 | 7:00 p.m. | Devlin 110

Vuong's body of work contains themes of class, queerness, and identity. His New York Times-bestselling novel, On Earth We're Briefly Gorgeous, is a coming-of-age epistolary and work of self-discovery and diaspora. Framed as a letter from a son to his mother, this portrait of family, first love, and the redemptive power of storytelling asks how to survive, how to find joy in darkness, and the meaning of American identity.

For his first poetry collection, Night Sky with Exit Wounds, he became only the second debut poet to win the T.S. Eliot Prize. A Ruth Lilly fellow from the Poetry Foundation, Vuong's honors include several fellowships, the Pushcart Prize, and awards including the Stanley Kunitz Prize for Younger Poets, and the Forward Prize for Best First Collection. In 2019 he was awarded a MacArthur Fellowship; he was selected by Foreign Policy magazine as a 2016 "Leading Global Thinker," and was named an "Essential Asian American Writer" by Buzzfeed Books.

He is an associate professor in the M.F.A. Program for Poets and Writers at the University of Massachusetts, Amherst. The event is cosponsored by the BC Fiction Days Series, Poetry Days Series, American Studies Program, Literature Core Program, Asian American Studies Program, and English Department.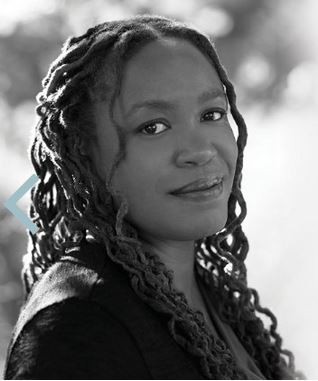 Heather McGhee
"The Sum of Us: What Racism Costs Everyone and How We Can Prosper Together"
October 26 | 7:00 p.m. | Gasson 100
McGhee's personal experiences come together in The Sum of Us: What Racism Costs Everyone and How We Can Prosper Together. An analysis of how we arrived at this divided nation, it illuminates how racism is at the root of some public problems and includes stories of people yearning to be part of a better America.
Hailed as "illuminating and hopeful," the book spent 10 weeks on The New York Times bestseller list, was longlisted for the National Book Award and the Carnegie Medal for Excellence in Nonfiction, and will be adapted into a Spotify podcast series and a young adult reader's version.
McGhee helped build the non-partisan "think and do" tank Demos and served for four years as its president. An NBC contributor, she appears on Meet the Press, MSNBC's Morning Joe, Deadline White House, and All In. The event is cosponsored by the Winston Center for Leadership and Ethics, Park Street Corporation Speaker Series, and PULSE Program for Service Learning.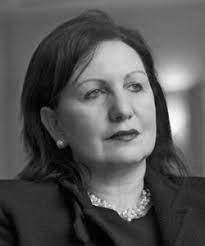 Seyla Benhabib
"The Seductions of Sovereignty: A Democratic and Cosmopolitan Critique"
November 16 | 7:00 p.m. | Gasson 100
The Eugene Meyer Professor of Political Science and Philosophy Emerita at Yale University, where she taught from 2001 to 2020, Benhabib is a senior research fellow and adjunct law professor at Columbia University and senior fellow at its Center for Contemporary Critical Thought.
Her most recent book is Exile, Statelessness and Migration: Playing Chess with History from Hannah Arendt to Isaiah Berlin; her other works include The Claims of Culture: Equality and Diversity in the Global Era, and the award-winning The Rights of Others: Aliens, Residents, and Citizens; and Another Cosmopolitanism: Hospitality, Sovereignty and Democratic Iterations.
Benhabib won a Guggenheim Fellowship and has been a research affiliate and senior scholar in many U.S. and Europe institutions. The event is cosponsored by the International Studies Program and the Global Citizenships Project.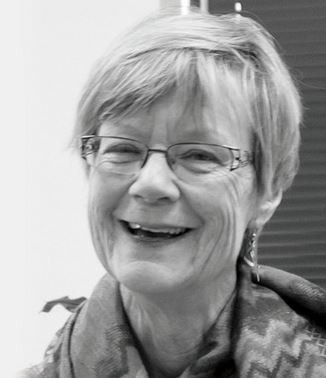 Merry Wiesner-Hanks
"Migrants and Missionaries: Women Take the Reformations Around the World"
November 30 | 7:00 p.m. | Gasson 100

A historian of early modern Europe, Wiesner-Hanks also is a global historian; her work has been central to the integration of women, gender, and sexuality in both fields.

Distinguished professor of history and women's and gender studies emerita at the University of Wisconsin-Milwaukee, she is the senior editor of the Sixteenth Century Journal, former editor of the Journal of Global History, and editor-in-chief of the seven-volume Cambridge World History. She is the author or editor of 30 books and many articles widely used in teaching around the world. These include: What Is Early Modern History? and Christianity and Sexuality in the Early Modern World: Regulating Desire, Reforming Practice.

She is currently coediting the four-volume Cambridge World History of Sexualities. The event is cosponsored by the History Department.
The Lowell Humanities Series is sponsored by the Lowell Institute, the Institute for the Liberal Arts at Boston College, and the Office of the Provost and Dean of Faculties.
All events are free and open to the public. For more details, including resources for faculty and students, visit the Lowell Humanities Series website.


University Communications | September 2022