Linguistics, sociology, and anthropology scholars, along with college, high school, and K-8 educators from around the world gathered at the Lynch School of Education this past summer for the 45th Annual International Systemic Function Congress—an event last hosted in the U.S. in 1983—marking the first time that Boston College has welcomed the International Systemic Functional Linguistics Association to campus. 
More than 300 attendees from Australia, India, Pakistan, Indonesia, Denmark, Norway, Italy, Great Britain, Spain, Chile, Uruguay, Mexico, Brazil, Argentina, South Africa, and the U.S. convened at the Heights for the five-day conference, titled "(Re)Imagining the Future: Expanding Resources & Making Connections."  
"Since its origins, Systemic Functional Linguistic (SFL) theory has been applied to analyze language in many contexts such as media, medicine, law, and others," said Lynch School Professor Maria Estela Brisk, who coordinated the congress. "Our theme helped us consider how we can use theory in robust ways to address and challenge current and future social issues such as global conflict, deficit migration policies, education equity and racism."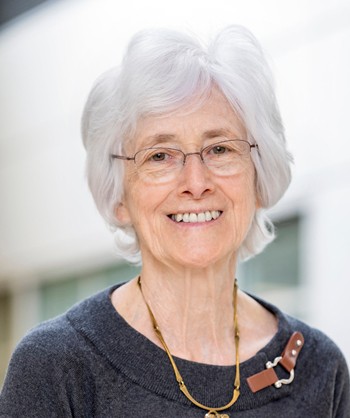 SFL theory, as espoused by its founder, British-born Michael A.K. Halliday (1925-2018), is a worldwide approach to the scientific study of language, and the social dimensions of meaning, which are shaped by relations of power, Brisk explained.  As authority shifts in society, language changes, influencing individuals and societies. 
"The theme also encouraged reflection on how to expand language to challenge these issues and generate interdisciplinary knowledge," she added. 
James R. Martin, a professor of Linguistics at the University of Sydney, and a leader in the Sydney School of SFL, said of the congress, "I was greatly heartened by the energy of the younger generation, who are taking [SFL] ideas forward in new contexts. You have catalyzed something really significant for American education." 
The congress was preceded by a three-day institute, where renowned scholars in the field taught six courses, including "Reading to Learn (R2L): Democratizing the Classroom," led by David Rose, an honorary associate of the University of Sydney, and director of R2L, an international literacy program that trains teachers across school and university sectors in Australia, Africa, Asia and Western Europe.
A particularly innovative feature of the congress was a well-attended one-day event titled "Teachers as SFL Practitioners," during which instructors versed in SFL theory, SFL-informed pedagogies, and classroom-based research practices presented analyses of their approaches to designing curriculum, instruction, and assessments using a Hallidayan perspective of language, learning, and social change.   
"Systemic Functional Linguistics has been for many decades one of the most important approaches to the scholarly study of language and social action worldwide," said Stanton Wortham, the Charles F. Donovan, S.J., dean of the Lynch School and the ISFC plenary speaker. "It was an honor to be the first American institution to host their conference in 35 years. BC and the Lynch School have a strong group of faculty working on language and social context, and it's great they were able to host such an inspiring event."
—Phil Gloudemans | University Communications | September 2018