Associate Professor of History Penelope Ismay, whose studies of 18th- and 19th-century British economic life illuminate the sweeping changes associated with modernity, has won a major honor for her book Trust Among Strangers: Friendly Societies in Modern Britain.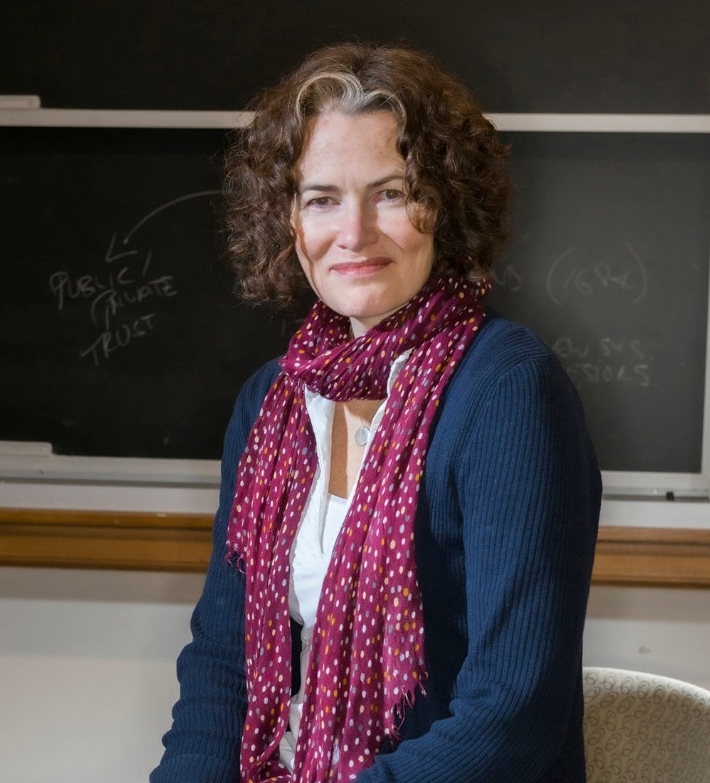 The North American Conference on British Studies selected Trust Among Strangers for the Stansky Prize, which recognizes the best book published by a North American scholar on any aspect of British studies since 1800. Ismay's book was named a co-winner of the 2019 prize along with George Behlmer's Risky Shores: Savagery and Colonialism in the Western Pacific. NACBS is a scholarly society dedicated to all aspects of British studies, including history, literature, art history, politics, law, sociology, and economics. The organization sponsors the Journal of British Studies, online publications, an annual conference, several academic prizes, graduate fellowships, and undergraduate essay contests.

"It's very gratifying to be chosen," said Ismay, recounting the process of researching and analyzing material that became the basis for Trust Among Strangers. "Starting in graduate school, I was fixated on the next big requirement for the doctorate. I would accomplish it only to find a new one looming on the horizon.

"And then, one day, I looked up and realized that I was really done. Being on the other side of the book and then tenure, I realized anew how much I love my life and job here at BC. This prize came out of the blue for me, and I'm humbled by the implication that my peers think this is an important book and that so many friends and colleagues were there to see me receive the prize."

In Trust Among Strangers, Ismay examines the role of friendly or mutual assistance societies in helping foster a sense of community and shared responsibilities in Britain during the late 18th and early 19th centuries, a period of rapid social and economic change. This was a critical moment in British history, she said, marked by widespread concerns about the increasing number of poor people while the internal migration of a growing population challenged the means of relieving poverty.

"How could communities determine whether to trust the people asking for relief in the 'society of strangers' that Britain was rapidly becoming?" she said. "Whereas in the past, the belief that 'the poor are always with us' held sway, now people were saying, 'We can do something about it.' New conceptions of the friendly society were the answer to the question of trust. They promoted relationships between new kinds of social classes and relationships between strangers. The ideas did not always work in practice, but the fact that Britons spent so much time and money experimenting with new forms of reciprocity shows that reformers and laborers alike were looking for socially meaningful ways of integrating the poor into a rapidly changing society."

Trust Among Strangers illustrates the "problem-centered approach" to researching history Ismay employs. Her newest project also uses this method to explore how Victorians worked to keep self-interest within socially tenable boundaries as their economy experienced unprecedented growth.

This fall, Ismay taught the undergraduate course Study & Writing of History: Odd Women to New Women and the graduate course Women and Work in the World.  

Ismay joined the Boston College faculty in 2013 and the following year was named the Cooney Family Assistant Professor, an endowed position made possible through a gift by Robert J. Cooney '74 and family, as part of a University initiative to support junior faculty research and early-career development. She was promoted to associate professor this past spring.
—Sean Smith, Univeristy Communications | December 2019