Bedtime stories are an evening ritual that can transport children and adults alike to lands of fantasy, adventure and mystery. But increasingly busy family schedules and the demands of work are encroaching on this tradition. Enterprising senior Justin Gregorius, however, has found a way to preserve the practice –- at night, or any time.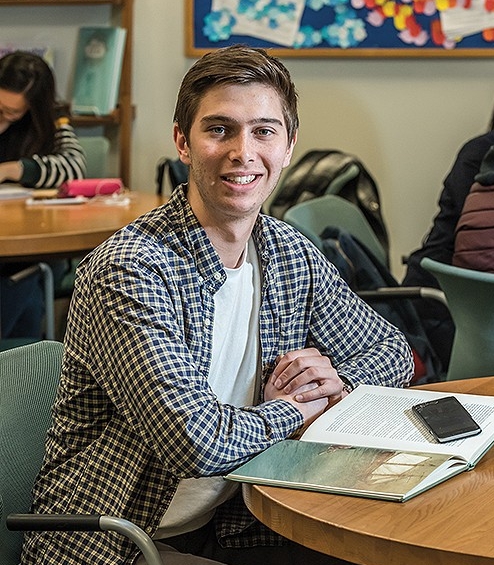 Gregorius, teaming with his older brother Brian, has created "StoryTime," an app that enables parents or other loved ones to read to their child from anywhere in the world, "creating an unparalleled online bonding experience," according to the StoryTime website.
The subscription-based children's book platform provides unlimited access to a library of books more than 3,000 strong and growing. Most are suited to children from birth to age 12, but StoryTime also offers some longer novels suitable for older children. With a monthly fee of $5.99, it went live in the App Store last August and has been marketed to families via social media, local newspapers, and TV segments.    
StoryTime's genesis came during Brian's pursuit of an MBA at the University of Florida. Many of his friends in business and the military worked long hours and often traveled—missing out on time with their young children. They also complained of the cost of children's books.   
"We figured we could solve both problems with one product and the end result was StoryTime," said Justin, a history and philosophy major from Longboat Key, Fla., whose father, Patrick Sr., is a 1973 alumnus. The brothers worked with a team to develop the app.
StoryTime is currently available for all iOS devices only, but expansion to Android, Windows, and Kindle Fire is in the works.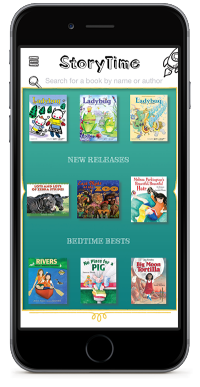 Response from users and other organizations has been positive, and StoryTime won the Bronze "One to Watch" award in the international Reimagine Education Competition, which focuses on innovative methods and technology to enhance learning.
"We are very happy with the response so far," said Gregorius. "We are currently only in the U.S., but the app can work internationally."
Bringing the app to market "was surreal," said Gregorius. "To take an idea that my brother and I came up with on the phone and then turn it into a real product has been one of the most rewarding experiences of my life." 
The history and philosophy major has "fond memories of being read to as a child. My mom took the time to read to me a lot while I was growing up," he said, "something I am incredibly thankful for." (He cites Where the Wild Things Are and Charlie and the Chocolate Factory – both still popular titles – as favorites.)
Looking ahead, Gregorius said: "I could absolutely see this as a career after college. I have always dreamed of working for myself, [and] having the chance to potentially do that right out of college is really exciting." 
–Rosanne Pellegrini / University Communications