Boston College Magazine has won a prestigious gold award in the Council for Advancement and Support of Education District 1 Excellence Awards, for its spring and summer 2020 issues. In addition, two BC Magazine articles also took high honors in their competitive categories.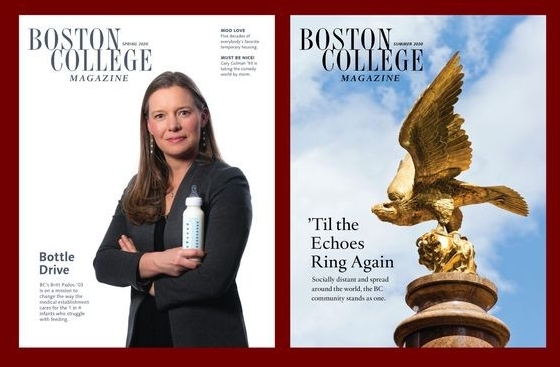 The CASE judges found BC Magazine's design "to be clean and inviting and the writing to be sharp. [The] mix of stories felt intimate to the college and inclusive of broader topics. Both short and long pieces were engaging."
They hailed the publication as "an enjoyable experience even for non-alumni readers," lauded its creative approaches to standard alumni magazine sections, and praised its design as "nicely tailored to each feature."
"Our entire team is humbled by this recognition from CASE," said Boston College Magazine Editor John Wolfson. "We very much appreciate the enthusiastic support that we receive from the entire Boston College community, and we're grateful to work at a university that cares so deeply for its magazine."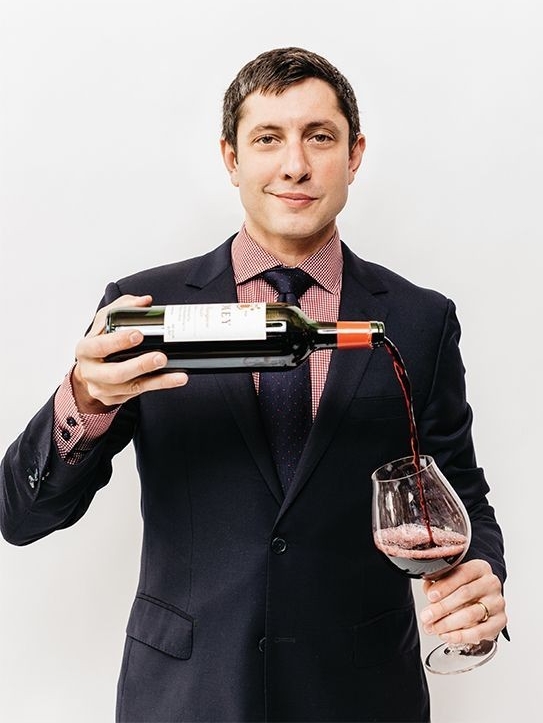 The spring 2020 profile "Wine and Noses," on alumnus Brahm Callahan M.A. '09, one of only 269 master sommeliers in the world, garnered "Best Article" among CASE's Platinum Awards Program district finalists, and will move on to evaluation by a global judging panel. Platinum award winners in respective categories will be announced in June.
"Power Play," a fall 2019 piece on the founding of the BC women's hockey team, won a silver award for feature writing. The judges called it "a fun read," and the format "just right for the story."
BCM took the gold award over magazines from peer institutions including Brown Alumni Magazine and Bostonia, the alumni magazine of Boston University, which both won bronze awards.
Produced by University Communications, the award-winning magazine tells the stories of BC faculty, alumni, and students, and the unique contributions they make in their respective fields. Beyond the print edition, published three times a year and delivered to nearly 200,000 households, it also engages its audience through digital storytelling the e-newsletter BC Magazine Now, which features online exclusives, photos, videos, a podcast, and social media, and the BC Magazine website.
In announcing the awards, CASE acknowledged, "It was a very competitive field and the quality of the entries was outstanding," with more than 250 submissions.
The gold award from CASE is a fitting tribute to John Wolfson and his team for the hard work and vision they have provided to Boston College Magazine, said Associate Vice President for University Communications Jack Dunn.  "I constantly hear from alumni, faculty, staff, and parents how much they enjoy the magazine. These awards confirm what members of the BC community have come to know."    
Rosanne Pellegrini | University Communications | January 2021