PULSE participant Theresa Fallon '21 talks with a patient of the Boston Health Care for the Homeless' foot clinic at St. Francis House. (John Walsh)
Fifty years after it began as a student initiative, the Boston College PULSE Program has evolved into one of the University's signature programs, part of a formative academic service-learning experience that helps undergraduates grow as human beings and learn how to work for a just society.

Each year through PULSE, more than 500 BC undergraduates engage with marginalized populations and social change organizations in the Boston area. This weekly community service is combined with the study and discussion of classic and contemporary works of theology and philosophy so that students—guided by their professors and community supervisors—can see the connections between the course material and their experiences. PULSE participants reflect on the meaning of their lives and the society in which they live, and the extent to which they and their communities are responsible for creating a just world.

Since 1970, more than 17,500 BC students have taken part in PULSE, which is a joint offering of the Philosophy and Theology departments.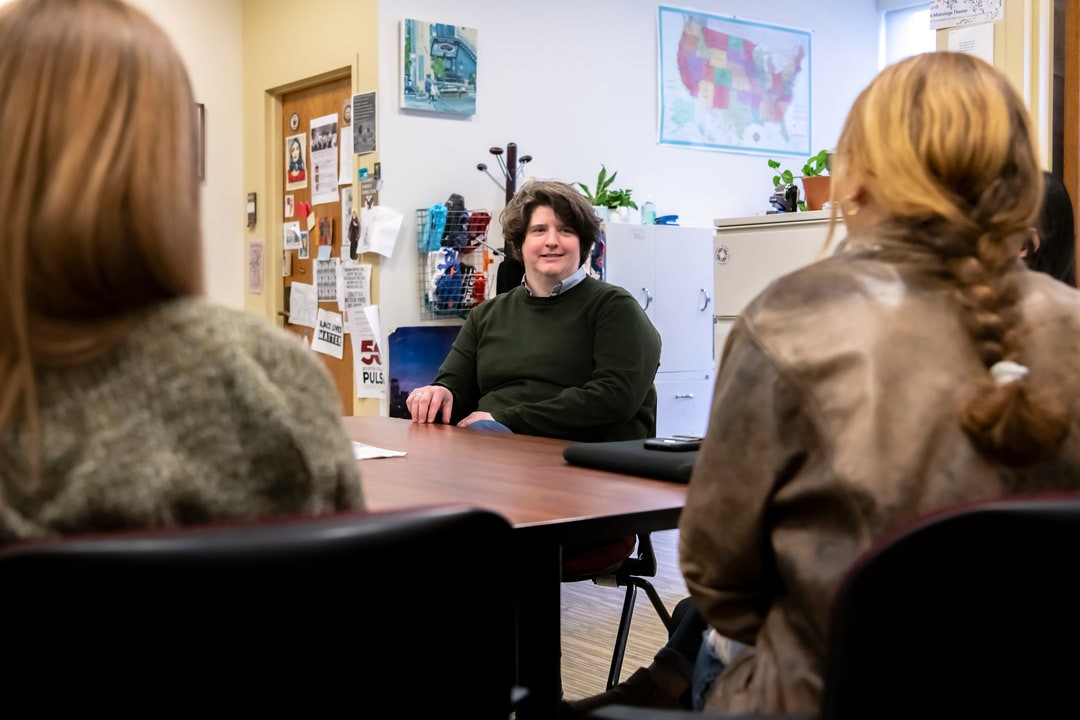 "BC's mission is to form our students to become persons for, and with, others and for the common good, and in many ways PULSE embodies the heart of that mission," said Cooney Family Director of PULSE Meghan T. Sweeney, an associate professor of the practice in the Theology Department. "What we are trying to do in PULSE is to help students grow in their care and their concern for other people, not just for the benefit of the other people in terms of what social changes can happen, but also for our students so that they grow more fully into themselves."

PULSE is marking its 50th anniversary this academic year with a series of events and co-sponsored lectures. Next month, the program will host Christiana Zenner, an associate professor of theology, science and ethics at Fordham University and a leading expert at the intersection of ethics and ecology. As a scholar-in-residence, she will lecture on Laudato Si' in each of the 16 PULSE core courses and deliver a public lecture on Dec. 4. The anniversary celebration will culminate in a two-day conference March 27-28, featuring panels and workshops, a retrospective history of the program, as well as insights from PULSE faculty and staff and reflections from PULSE alumni and supervisors.

Each year, more than 400 students enroll in the PULSE core course, Person and Social Responsibility, and another approximately 100 students take one of PULSE's 13 electives. The core course is a 12-credit, yearlong class that also requires eight hours of onsite service per week. The in-depth nature of the students' service placements allows deep relationships to form.

"We believe firmly that it's the relationships that open up hearts and minds," said Sweeney.  "Service, care, and a commitment to solidarity are at the heart of PULSE."

"The program has really matured," said Professor of Philosophy Patrick Byrne, who founded PULSE shortly after graduating from BC with the support of then Philosophy Department Chair Joseph Flanagan, S. J. He directed the program for three years and has been a PULSE faculty member since 1975. "I think it's got a much deeper reflective component to it than we had when we first started out. We also have a much wider reach of social service community partners than at the beginning. The city of Boston has changed a lot, but I have to say in many ways the same kinds of students come to the PULSE program. They're very good-hearted."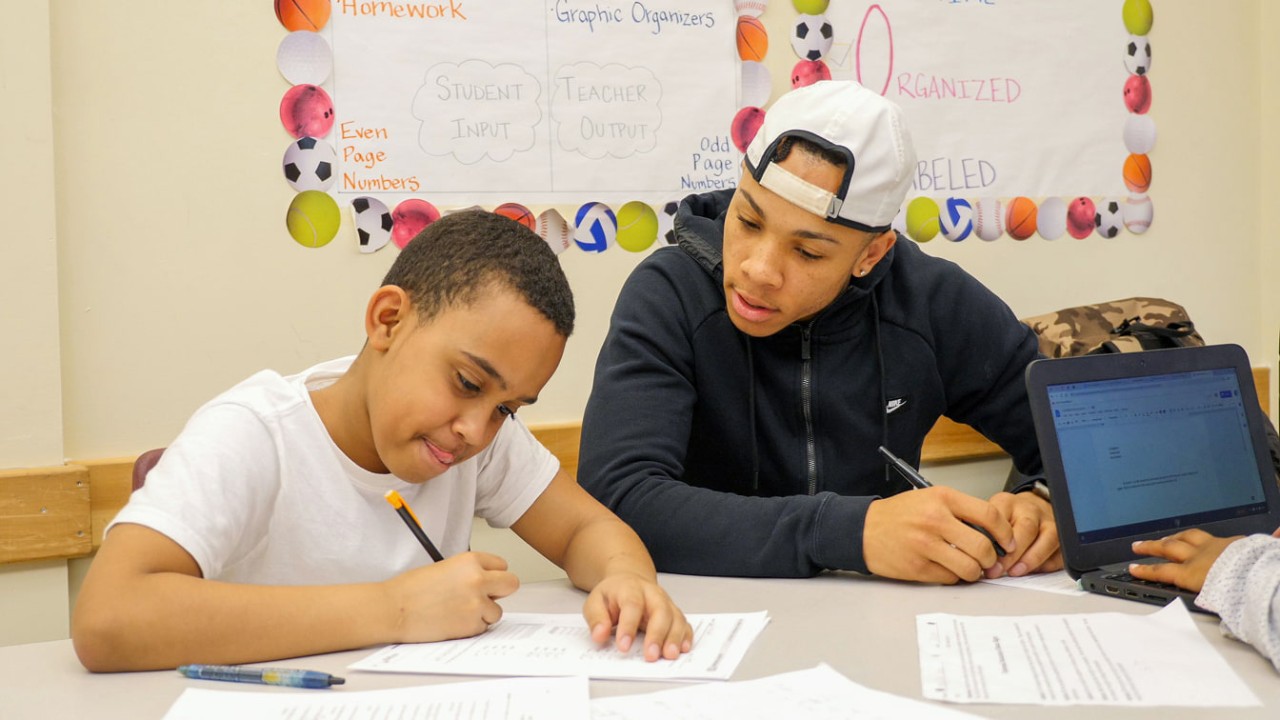 Among the populations BC students serve are children; refugees and immigrants; individuals experiencing social isolation, loneliness, domestic violence, or homelessness; those living with HIV/AIDS; and those recovering from addiction. Service placement sites include afterschool programs, day or overnight shelters, food programs, community health organizations, incarceration settings, and community centers.

"Person and Social Responsibility in many ways reflects one of the main components of PULSE is that the construction of human personhood is not a solitary, isolated undertaking, but rather we become persons through our engagement with the world," said Sweeney.

In addition to the formative experience it provides BC students, PULSE has also made a substantial contribution to the City of Boston and surrounding areas. According to the program, PULSE students have served more than 3.2 million hours in Boston-area community organizations over the past 50 years.

PULSE has community partner placements at more than 50 sites. Some of PULSE's most enduring partnerships— each representing more than 35 years—are with Haley House, Little Brothers/Friends of the Elderly, the Newton Wellesley Weston Committee for Community Living, Pine Street Inn, Rosie's Place, Samaritans, and BC's Campus School.

Video by John Walsh | University Communications

"PULSE connects the world in a way that other programs don't," said Pine Street Inn President and Executive Director Lyndia Downie. "People who normally would not talk to each other, or know each other, or develop a relationship are able to do that through PULSE. That opportunity to share a story, and be at one with someone, for us is invaluable, and it's something that the PULSE students have brought to us here. Of all the things the PULSE students do, to me, [that's] the key to the PULSE work here."

Downie pointed out that PULSE students serve another important role, one that continues after graduation. "I see that the PULSE students, when they talk about their experience here, can be ambassadors for homelessness, for homeless people and help with the stigma, help with the challenges that many of our homeless folks face."

"We are so fortunate to have such wonderful community partners and supervisors," added Sweeney. "When our students have questions or concerns, they are mentors and guides and often they may not realize it, but they emerge as role models for our students because they are bearing witness to our students that human beings can make life and professional choices in service to other human beings."

In addition to the community partners, Sweeney says the strength of PULSE rests with its "caring, generous, [and] committed" faculty. In addition to Sweeney and Byrne, current faculty members who teach the core class are Elizabeth Antus, Fr. Kenneth Himes, Matthew Kruger, Julia Legas, Micah Lott, David McMenamin (a former PULSE director), Stephen Pope, Eileen Sweeney, Mary Troxell, and Rev. James Weiss.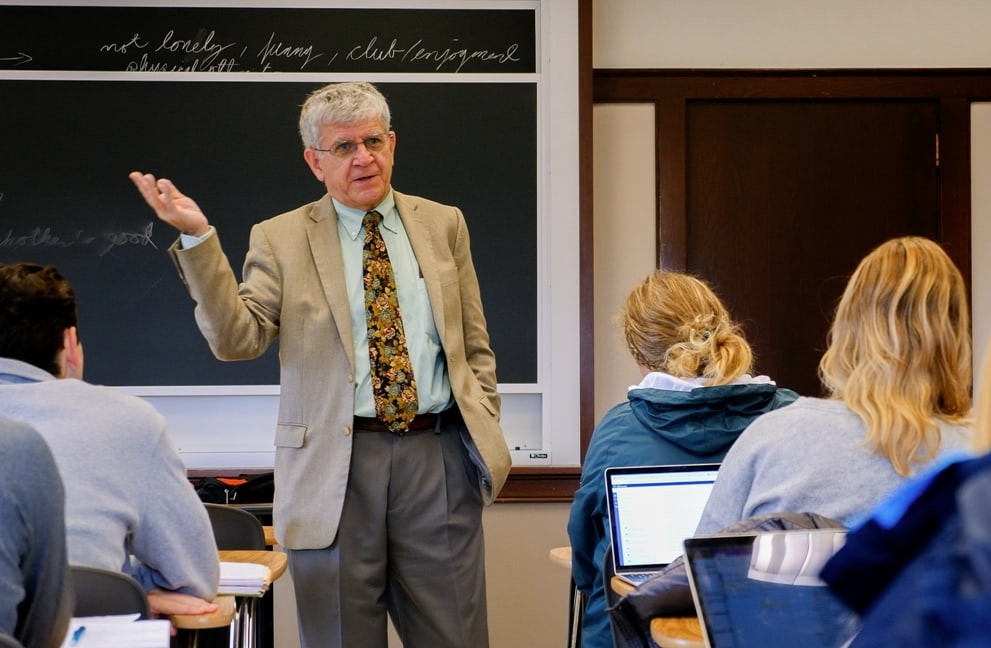 Byrne recalled that in the early days of PULSE, students didn't necessarily see the connection between the texts and the service placements, and faculty had to adapt their teaching style to help students with that integration.

"That's the hardest learning," he said. "[It] involves the kinds of writing assignments that are deliberately designed to have them think about how texts that we've read or ideas that we've discussed are connected with something that they encountered in their field experiences. Gradually, the faculty learned different ways of helping students understand what the great ideas from our Western and non-Western philosophical and theological traditions have to do with actual, concrete dealings with human beings in the settings where they live and move and have to make their way through life.

"What we find is that their learning about the things they read is deeper and their learning from the people they encounter is deeper because of this symbiotic relationship between the two. I think that connection is the reason the program is successful."

Both Sweeney and Byrne also were quick to credit the work and commitment of the PULSE Council and its indispensable role in the program's success. The council is a group of 18 student leaders who have completed the PULSE core and have taken on the responsibility to mentor and accompany the PULSE students in their own service learning.

PULSE has served as an inspiration for other similar programs at college campuses throughout the country. Byrne said he and Sweeney talked about the PULSE model at a conference they organized for representatives from 23 universities, who returned to their campuses to apply PULSE best practices to new or existing programs. He also said some of his former PULSE students have gone on to careers in higher education and have started service-learning programs at their universities.

Added Sweeney: "In many ways, PULSE functions as a paradigm shift for students. It gives them a new way of seeing the world. Once they see things in some ways, they can't unsee them and they take that perspective with them into whatever their future careers will be. That's our hope: that the work of PULSE continues long after PULSE has ended."

For more information, including 50th anniversary events, see bc.edu/pulse50.
Kathleen Sullivan | University Communications | November 2019
Interviews conducted by John Walsh of University Communications were used for this story.