An effort is under way to coordinate and bolster communication among graduate and undergraduate student U.S. military veterans in the Boston College community. 
Leading the initiative is BC School of Social Work student Lisa Smith, a Connecticut native who served for four years in the Air Force. Smith sees an opportunity to build on the strengths of the BC Veterans Alumni Network (BCVAN) and the BC Veterans Affinity Group for faculty and staff, so that students who served – or plan to serve – in the military will have access to a broad array of resources and contacts.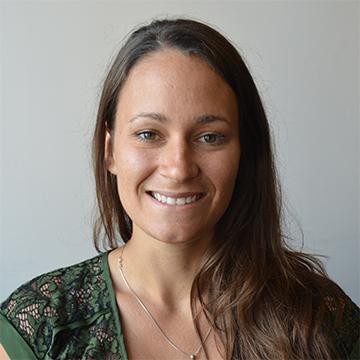 "A collaboration between student veterans and alumni, faculty, and staff veterans, as well as BC's ROTC program, would enable a great foundation for our BC Veteran community," says Smith. "This would create a supportive network for old and new veterans, across generations and even across professions. Knowing there are other people around who are, or have been, in similar situations as you help with the transition to college life."
Smith and other members of the new Student Veterans Group held a kickoff reception at the Cadigan Alumni Center on Sept. 28, with the support of BCVAN, the Veterans Affinity Group and BC ROTC.
"This was a very encouraging event, and we hope to make it an annual one," says Smith, who estimated the turnout at around 70 people. "It was a call to action, telling people that we need them to step up, work together, and the message seemed to carry."
Smith says veterans who go directly from the military into college – as is increasingly the case – often face special challenges in adjusting.
"Vets tend to move around a lot, so there's that process of constantly having to reintegrate and find a social network," she explains. "The other thing is, in the military almost everything is provided to you. But when you enter civilian life as an undergraduate, it can be a struggle to find the information and resources you need, whether it's getting health insurance or learning how you're supposed to prepare for a job interview.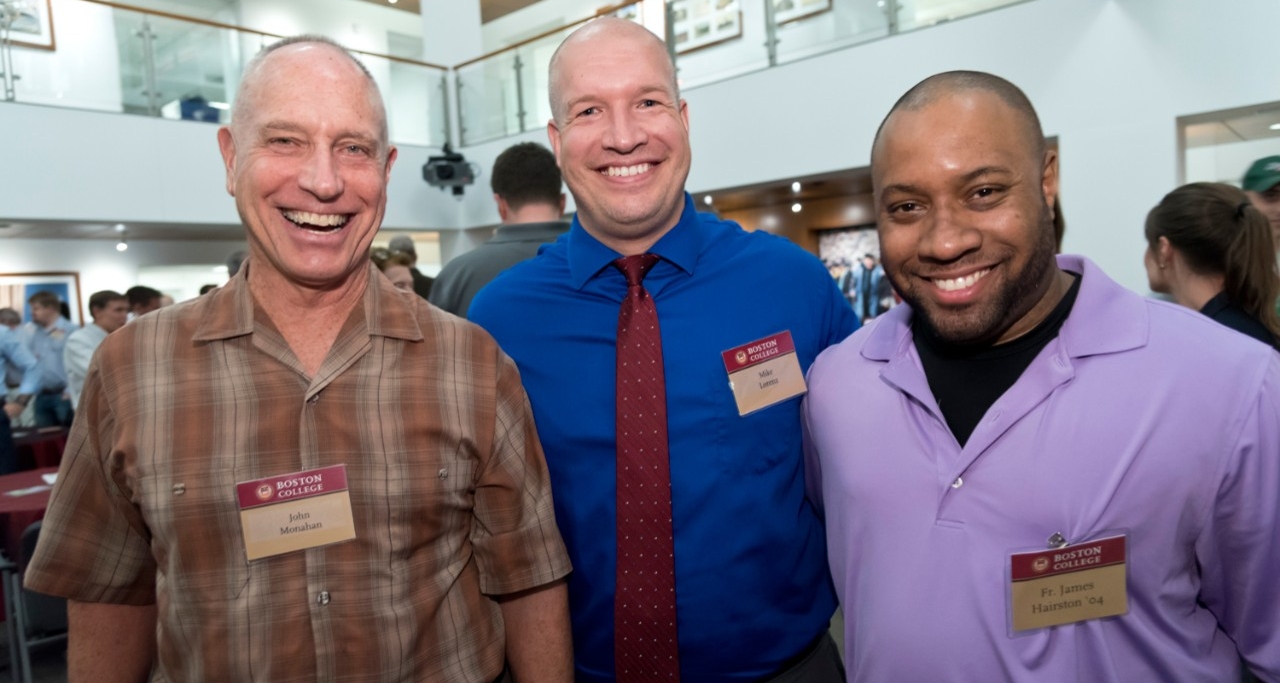 "A Student Veterans Group identifies us as a population of students sharing a unique experience of service to our country and makes us a more visible part of the campus community," said Smith. "We know Boston College to be a caring place, so our hope is that this group will make it easier to match student veterans with the resources and services they need.
"Being part of a larger network that includes BC alumni, faculty and staff can, we hope, result in friendships and mentoring opportunities that make a difference in student veterans' lives."
For more information about the BC Student Veterans Group, contact Lisa Smith at smithazp@bc.edu.
–Sean Smith / University Communications