Vice President for Student Affairs Joy Moore, who has been on leave since October to assist her husband, Rob, in his battle with brain cancer, has announced that she is stepping down from her position in Student Affairs.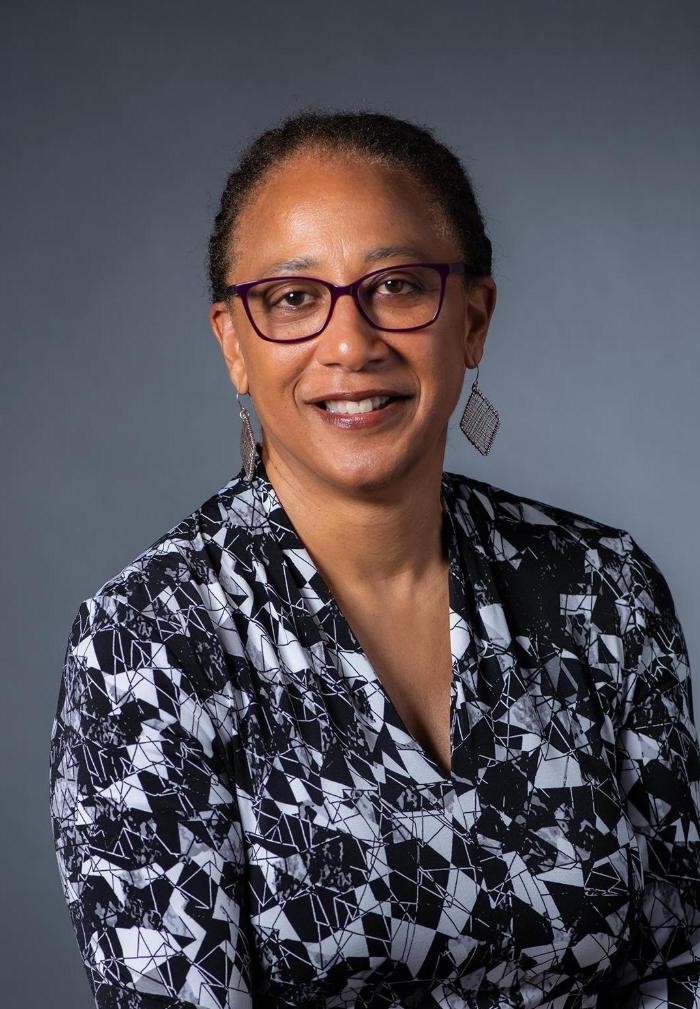 A popular administrator who has been lauded by students for her advocacy and support, Moore said that she plans to continue her work as the inaugural executive director of the Pine Manor Institute for Student Success, but could not devote herself to her duties in Student Affairs.  She will remain a University vice president.
University President William P. Leahy, S.J., praised Moore as a dedicated University citizen who was committed to helping all students to thrive at Boston College
 "I support Joy Moore's decision to step down as head of Student Affairs as she has rightly concluded that her family responsibilities must come first," said Fr. Leahy. "I am pleased that she will remain at Boston College as vice president and executive director of the Pine Manor Institute for Student Success, enabling our community to continue benefiting from her experience, commitment, and creativity."
Executive Vice President Michael Lochhead, who is serving as interim vice president for Student Affairs, offered similar praise.
"I have enjoyed working with Joy over the course of the past two-and-a-half years in her role as vice president for Student Affairs," said Lochhead.  "Joy is a talented administrator who adapted quickly to the role and earned the respect of students and students affairs colleagues across the country.  On campus, she balanced her role of listening to and advocating for students, while performing her demanding administrative duties.  Joy will be missed in Student Affairs, but I look forward to our continued partnership in her lead role with the Pine Manor Institute for Student Success."
Lochhead said that the University has engaged the services of Koya Partners to assist in the search for BC's next Student Affairs vice president, with the goal of having the role filled by the start of the 2021-2022 academic year.
A 1981 BC graduate, Moore said she was honored to have served as vice president for Student Affairs at her alma mater, and looked forward to advocating for first-generation, under-represented, and under-resourced students from Boston College and Pine Manor College in her role as leader of the Pine Manor Institute for Student Success.
Q&A: BC VICE PRESIDENT JOY MOORE

In the following Q&A, Joy Moore reflects on her time in Student Affairs and her hopes moving forward for the Pine Manor Institute for Student Success.
Q. How did you come to your decision to resign as vice president for Student Affairs?
A. It was a decision made from the heart. The work of a vice president for Student Affairs is multifaceted and requires you to be physically present and often available to the students and staff 24/7. Given this, the severity of my husband's condition, and the prognosis of his disease, it became clear to me that caring for Rob and serving as the vice president for Student Affairs would not be possible. As I reflect on my decision, I am ever more resolute that even though you build a plan for how you would like your life to unfold, sometimes the best-crafted plan gets interrupted and suddenly you have to begin to re-imagine your life in a new way. This is the journey I am now on.
Q. What will you miss most about your role?
A. I will miss the engagement with students and working with them to advocate for important initiatives, resources, programs, and equity.  I will miss working with the talented Student Affairs team.  They are a dedicated group of professionals who are committed to helping each student have a full BC experience.  I will miss the difficult work as well.  Acknowledging and addressing the hard work is the best approach for meeting challenges head on.
Q. What do you hope to accomplish as executive director of the Pine Manor Institute for Student Success?
A. I am hopeful that together we can create an institute that provides first- generation, under-represented, and under-resourced students with the tools, confidence, resources, and positive encouragement they need to embark on a pathway to success in their chosen field. The creation of the institute presents an opportunity for us to reach out to our neighboring cities and towns and nationally to offer students (who otherwise may not have the chance to take advantage of) programming and resources designed specifically to help ensure they are steered in the direction of success.
Q. As an alumna and longtime BC administrator, you have a perspective regarding Boston College that spans decades. How has BC grown during that time, and in what areas does it need to continue to improve?
A. BC continues to evolve and thrive.  Our mission and Jesuit values have kept us true to our work on behalf of students from all walks of life. The faculty are leaders in their field and bring intellectual excitement and energy to the academic life of the community.  The students are brighter, smarter, and more engaged.  They are passionate about service, helping those less fortunate, and contributing to the common good. All great institutions take a serious and hard look at themselves to assess what they do well and where they need to improve. BC has done this over its 158-year history and is committed to working on areas that emerge as in need of improvement.
BC must continue to work on making students of color feel welcomed and equal members of the community.  We need greater diversity in leadership positions, and although we have seen significant increases in the hiring of faculty of color, more diversity is needed among the teaching faculty. Also, BC would benefit by continuing to diversify its student body, and in particular the number of BIPOC students. These changes take time and they are not easy, but challenges have not stopped BC in the past from achieving its goals.
Q. How has your faith sustained you during this difficult and challenging time?
A.   I have always been a person of faith and prayer. Yet, as I soon discovered, there are few life-changing events like the diagnosis of terminal brain cancer of your spouse of nearly 36 years that brings you to your knees and deepens your faith and prayerful life in ways you never imagined. I have called on my faith every day since this devastating reality and the outpouring of prayers from the BC community sustain me and my family. For this, I am forever grateful.
Jack Dunn | University Communications | February 2021