In his first United States appearance, Moritz Ernst – one of the leading pianists of his generation – will present a series of three concert-lectures this month in Gasson 100 as an artist-in-residence at Boston College.
Associate Professor of Music and composer Ralf Gawlick, who invited Ernst to the University, describes him as "an illustrious performer" noted for "his advocacy and championing of works from the 20th and 21st centuries."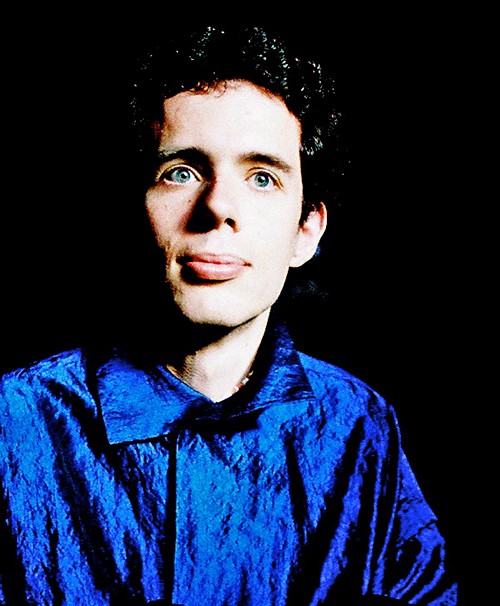 Ernst's repertoire "includes both seminal and neglected works from multifarious aesthetic directions," added Gawlick, whose works will be performed by Ernst in his final BC concert. "His concert programs and discography showcase the entire piano works of Arthur Lourié as well as the complete sonatas of Viktor Ullmann and Norbert von Hannenheim, two composers persecuted in the Third Reich. His enormous artistic breadth and versatility has garnered critical acclaim throughout Europe and Asia."
Each concert in the interdisciplinary festival titled "Keyboard Landscapes: Visions of Modernity" delves into different dimensions and profiles of 20th- and 21st-century composers via their sociopolitical, aesthetic and artistic relationship with their respective times. 
 "Voices of the Avant-garde: The Composer as Revolutionary," on Oct. 23 at 8 p.m., features works by such seminal composers as Boulez, Stockhausen, Schoenberg, Debussy and Bartok. Associated with the pre- and post-World War II avant-garde, the latter three also represent the three main aesthetic and compositional directions of music in the early modern era that challenged and broke with musical Romanticism: German atonality/12-tone, Impressionism/neoclassicism, and nationalism, respectively.
The following day, also at 8 p.m., "Silenced Keys: The Composer as Victim," showcases composers who were persecuted under National Socialism – their music ridiculed, labeled and demeaned as "Entartete Musik" (Degenerate Music) and "Verfemte Music" (Outlawed Music). Viktor Ullmann and Karel Reiners were interred in a concentration camp; the former perished, while the latter survived. Norbert von Hannenheim was ostracized and ended World War II in a psychiatric institution.   
"Form and Dialogue: The Composer as Architect and Poet," on Oct. 29 at 3 p.m., bookends novel compositional approaches to form and musical treatment that date from the early years of Modernism through the present. Varied designs of structural poetry reveal quintessential 20th- and 21st-century aesthetics as "dominogenealogy," quotation and integration. Composers include BC's Gawlick, Ferruccio Busoni and Wolfgang Rihm.
Pre-concert talks by Ernst and others, including Assistant Professor of Music Daniel Callahan, will present contextual perspective to the music. The accompanying lectures "will invaluably enrich the listener's aesthetic experience since they assist in bridging the gap between theory and practice," said Gawlick, "in order to elevate the audience's understanding and critical appreciation of a neglected, oft misunderstood but strikingly engaging, original and relevant repertory."
Ernst's ongoing projects include recording the complete sonatas by Joseph Haydn and the harpsichord works of Kent Olofsson, Gawlick notes. "In addition to playing the works of composers from the common-practice period (1600-1900) –Gibbons, Bull, Bach, Händel, Mozart, Beethoven, Brahms, Liszt, et al., to early modernists such as Debussy, Reger and Bartok – he regularly performs the works of Cage, Messiaen, Boulez, Stockhausen, Arnold as well as Rihm, Bhagwita, the microtonal works of Herfert and Pröve and new music for harpsichord by Henze and Ligeti." For more details, see Ernst's website.
Ernst's artist-in-residency is sponsored and supported by the Institute for the Liberal Arts and the Music Department. His appearances are open to the public, free of charge. For information, email concerts@bc.edu
–University Communications