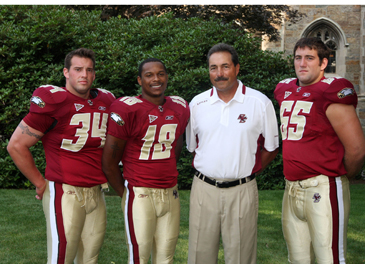 Three Times the Charm. Headlining a busy fall on the Heights, the Eagles—led by new Head Coach Frank Spaziani and captains (from left) Mike McLaughlin '09, Rich Gunnell '09, and Matt Tennant '09—seek their third consecutive ACC Championship game and their first title. As Alumni Stadium hosts key matchups versus Wake Forest, Florida State, and North Carolina, alumni chapters will gather for game watches across the country. Don't miss out on the action: Buy tickets now!


Test Your Knowledge! Get this season's fun started now by taking this quiz to see how well-versed you are in BC football.
Upcoming Alumni Events
WCAS – BC vs Kent State Football Game — September 12
The Woods College of Advancing Studies (WCAS) Alumni Association has tickets for the BC vs Kent State football game on September 12. Tickets are available at the low cost of $20 per person, and Dave Hasenfus will host a tailgate cookout prior to the game. Please contact Eva Maynard at 617-552-4757 or eva.maynard.1@bc.edu to purchase your ticket(s) and to indicate whether you will attend the tailgate. Please act soon as tickets are limited!
Council for Women of Boston College — September 13, 15, 30, October 7

The Council for Women of Boston College has several upcoming events in September and October: varsity women's soccer and field hockey games on September 13, exhibition viewing and reception at the McMullen Museum on September 15, and Beginning the Journey for young alumnae on October 7. Learn more about these events.
Boston Chapter Networking Night — September 15

Bring your business card, have a drink, and be prepared to network at the BC Club in downtown Boston from 6:00 to 8:00 p.m. at this Boston chapter event. RSVP to Erin Melvin at 617-552-4008 or erin.melvin.1@bc.edu.
Alumni Reception at First Year Academic Convocation — September 17


Author Ann Patchett
Alumni are encouraged to attend First Year Academic Convocation, an event that unites the entire freshman class at the start of its BC experience. The Alumni Association will open the event with a complimentary reception in Gasson 100 for alumni and friends from 5:00 to 6:00 p.m. Alumni are then urged to cheer on the Golden Eagles of the Class of 1960 and the Class of 2013 as they process from Linden Lane across campus to Conte Forum, where Ann Patchett will discuss Run, her New York Times bestselling book. Register now.
Wall Street Council Golf Outing — September 21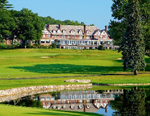 Members of the Wall Street Council invite alumni and friends to participate in the 8th annual Wall Street Council Golf Open at Baltusrol Golf Club in Springfield, New Jersey. For more information on entry fees and to register, please visit the website.
Pops on the Heights — September 25


Tickets are selling fast for the 17th annual Pops on the Heights Scholarship Gala. This spectacular event will be held on Friday, September 25, in Conte Forum in conjunction with Parents' Weekend. This year's performance will feature conductor Keith Lockhart, soloist Bernadette Peters, the Boston Pops Esplanade Orchestra, and BC's own University Chorale. Watch the Pops perform "I'm Shipping Up to Boston" and "Stars and Stripes Forever." Reserve seats today by calling 1-800-767-5591 or visiting the website.
Tech Council Breakfast Panel — October 8

The Technology Council is hosting a breakfast panel on "Social Media and Marketing" at 8:00 a.m. at the Sheraton in Needham. Visit the website for more information.
University President William P. Leahy, S.J. Visits London and Dublin — October 10–12

Alumni, family, and friends in Ireland and the UK, please save the dates October 10–12. Father Leahy will attend a reception in Dublin on Saturday evening, October 10, and in London on Monday evening, October 12. In addition, Father Leahy will celebrate mass in Dublin on Sunday, October 11. More specific details will follow. Please e-mail alumnichapters@bc.edu with any questions.
BC Athletics Roundup
BC vs ND Football Packages

The Alumni Association and BC Athletics are pleased to offer all alumni and fans the chance to visit South Bend to cheer on the Eagles, as they go for lucky #7 in a row over the Fighting Irish! Learn more.
Annual Report

The 2009 BC Athletic Annual Report is now available online.
Alumni Travel Offers Additional Itineraries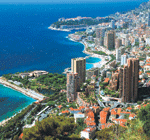 Since upcoming trips to the Mediterranean and Oberammergau, Germany, were so popular that they sold out, the Alumni Travel program is offering additional itineraries to these locales. Visit the website for more information.
Alumni in the News

Dorothy Smith '09
Justin Gibbs '09 is one of 32 bicyclists involved in a home-building program with stops from Charleston, South Carolina, to Santa Cruz, California. More
Dorothy Smith '09 (right) conducts research on water conservation education and awareness as a Fulbright scholar in Oman. More
Ex-New England Patriot Garin Veris, JD'98, is the new athletic director for Haverhill High School in Haverhill, Massachusetts. More
More news stories about alumni
Alumni Online Community: Celebrate the Two-Year Anniversary by Logging In!
Since its debut in September 2007, the Alumni Online Community, with more than 58,000 registered alumni, has given BC graduates more opportunities than ever to stay in touch with one another. If you've never registered with the community or it's been awhile since you've logged in, don't miss out any longer! Create networks of classmates, send invitations for events and gatherings, tap into extensive career services, and much more.
Log into the Alumni Online Community.
First-time users, register here.
Interested in Energy and the Environment?
Join a Growing New Alumni Network
Frances A. Dubrowski, NC'70, and Patricia Randolph Williams '77 in partnership with the Alumni Association have launched the Boston College Energy and Environment Alumni Network (BCEEAN), which will connect and provide opportunities for alumni interested in energy and the environment. More than 80 people have joined the network already! Members will receive a semi-annual e-newsletter and notice of BCEEAN networking events and on-campus conferences. Join by e-mailing envrn@bc.edu your name, class year, job title and company, geographic location (city and state), and preferred e-mail address. Learn more (PDF).