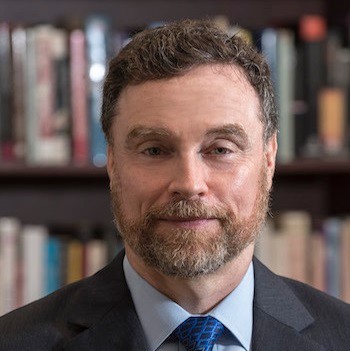 Stanton Wortham
Inaugural Charles F. Donovan, S.J., Dean
Lynch School of Education and Human Development
An award-winning teacher, scholar, and documentary film producer, Stanton E. F. Wortham, Ph.D., is the Lynch School's inaugural Charles F. Donovan, S.J., Dean. A linguistic anthropologist and educational ethnographer with a particular expertise in how identities develop in human interactions, Wortham has conducted research spanning education, anthropology, linguistics, psychology, sociology, and philosophy. He is the author or editor of nine books and more than 80 articles and chapters that cover a range of topics including linguistic anthropology, discourse analysis, "learning identity", and education in the new Latino diaspora.
Samantha Ha DiMuzio
Doctoral Candidate
Lynch School of Education and Human Development
Samantha Ha DiMuzio is a teacher, researcher, and doctoral candidate at the Lynch School of Education and Human Development who is invested in fundamental questions of educational philosophy, including: What does it mean to be an educated person? What should be the aims of education? How can we educate in ways that nurture all of the important aspects of a whole and complex student? What makes a given space conducive to student learning and flourishing? These questions are informed by interdisciplinary research across the arts, humanities, and social science, but also importantly by her opportunities to teach, learn, and research alongside undergraduate students. Her current research extrapolates from the contemporary "safe space" debates in higher education to explore spatial imagination and restorative place-making with underrepresented college students. Her work is informed by her professional experiences supporting national service programs, student leadership, and public service at various educational foundations and universities.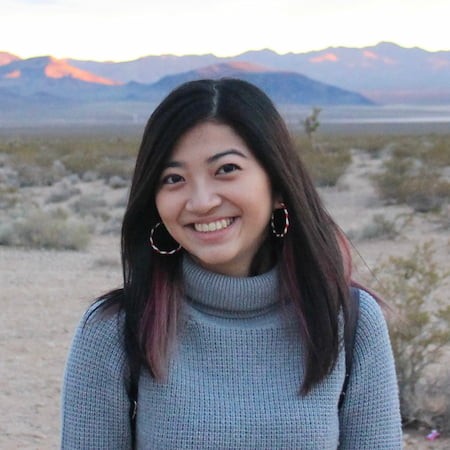 Drina Kei Yatsu
Doctoral Student
Lynch School of Education and Human Development
Drina Kei Yatsu is a doctoral student in Curriculum & Instruction at Boston College's Lynch School of Education and Human Development. Integrating her background in linguistics and literacy education, her research interests center around reading/writing/literacy for socio-culturally diverse students. Particularly during and after the pandemic, she has been exploring how students learn in online spaces, and through the support of technology incorporation.
Featured Guests and Discussants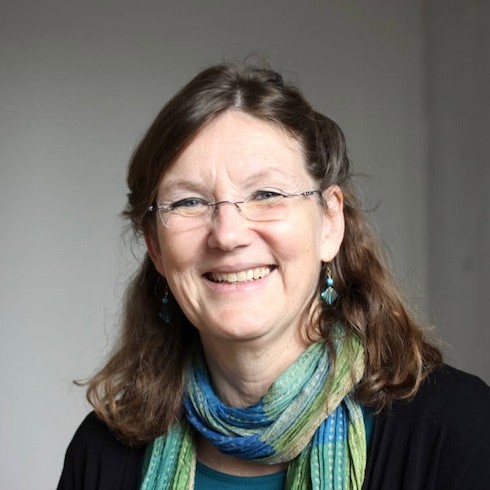 Regina Bendix
Professor, Cultural Anthropology / European Ethnology
Georg-August-University, Göttingen
Regina F. Bendix is professor of Cultural Anthropology / European Ethnology at Georg-August-University, Göttingen, since 2001. Before that she taught at the University of Pennsylvania, Philadelphia. She studied at the University of Zürich, Switzerland, the University of California, Berkeley, and completed her Ph.D. in Folklore and Folklife in 1987 at Indiana University, Bloomington. Her second book, In Search of Authenticity (Madison: University of Wisconsin Press, 1997) forms part of her interest in knowledge histories, particularly in ethnographic working fields. Her other fields of interest are in narrative and communication, heritage and cultural property, as well as the ethnography of the senses. A list of her publications can be found on her university homepage.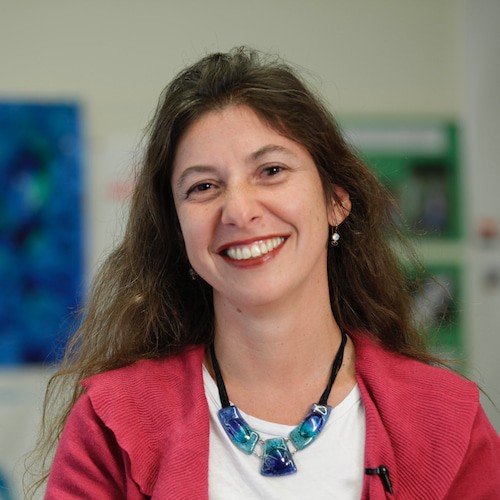 Marina Umaschi Bers
Augustus Long Professor of Education
Lynch School of Education
and Human Development
Marina Umaschi Bers is the Augustus Long Professor of Education at the Lynch School of Education and Human Development at Boston College. She directs the interdisciplinary DevTech research group, which she started in 2001 at Tufts University. Her research involves the design and study of innovative learning technologies. She is a pioneer in the field of early childhood computer science with projects of national and international visibility. Dr Bers is the co-creator of the free ScratchJr programming language, used by 37 million children, and the creator of the KIBO robotic kit, which has no screens or keyboards, but wooden blocks. She is the recipient of prestigious awards, such as the 2005 Presidential Early Career Award for Scientists and Engineers (PECASE), the highest honor given by the U.S. government to outstanding investigators. She is the author of six books on education, new technologies and children. Her newest book "Beyond Coding: How Children Learn Human Values through Programming" was published in 2022 by The MIT Press. Dr. Bers graduated from Buenos Aires University in Argentina, and came to the US where she received an MEd from Boston University and an MS and PhD from the MIT Media Laboratory under the mentorship of Seymour Papert.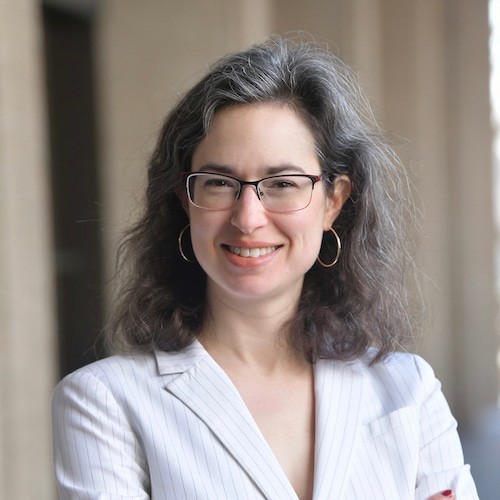 Lauren Bialystok
 Associate Professor, Social Justice Education
University of Toronto
Lauren Bialystok is an Associate Professor at the Ontario Institute for Studies in Education in the Department of Social Justice Education and Acting Director of the Centre for Ethics at the University of Toronto. She holds a PhD in Philosophy from the University of Toronto and works at the intersection of ethics, education, and identity.  She has published various scholarly papers on the theme of authenticity and was awarded the Canadian Association for Foundations of Education Publication prize in 2022 for her paper "Political and Metaphysical: Reflections on Identity, Education, and Justice".  She also works in philosophy of gender and sexuality, and is co-author of the new book Touchy Subject: The History and Philosophy of Sex Education (The University of Chicago Press). The recipient of three teaching awards, Prof. Bialystok teaches and supervises graduate students in education with interests in queer theory, philosophy, critical theory, teacher development, and identity.  She is also affiliated with the Anne Tanenbaum Centre for Jewish Studies at the University of Toronto and the Centre de Recherches en Education Franco-Ontarienne.

David Blustein

Professor, Golden Eagle Faculty Fellow
Lynch School of Education
and Human Development
David Blustein is a Professor and the Golden Eagle Faculty Fellow in the Department of Counseling, Developmental, and Educational Psychology at Boston College. Dr. Blustein is the author of The Psychology of Working: A New Perspective for Career Development, Counseling, and Public Policy and The Importance of Work in an Age of Uncertainty: The Eroding Experience of Work in America. He has been instrumental in developing the psychology of working theory, which represents an inclusive and social justice-informed perspective on the role of work in people's lives and in their communities. Dr. Blustein has contributed numerous articles and book chapters on psychology of working theory, unemployment, career development/counseling, psychotherapy, decent work, dignity at work, precarious work, relationships and work, social class, race, and other aspects of contemporary working. He also has consulted with national and international organizations, such as the International Labor Organization, OECD, and the United Nations Development Program.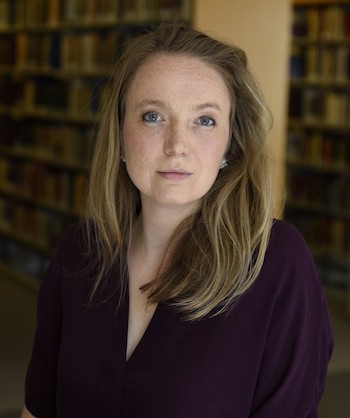 Caitlyn Bolton
 Assistant Professor
Lynch School of Education
and Human Development
Caitlyn Bolton is an assistant professor of Anthropology of Formative Education and an affiliate faculty with the Islamic Civilizations and Societies program. Her ethnographic and archival research in East Africa and the Arabian Peninsula examines how Muslims employ Islamic knowledge and communal forms of agency to redefine sustainable development in Zanzibar, Tanzania.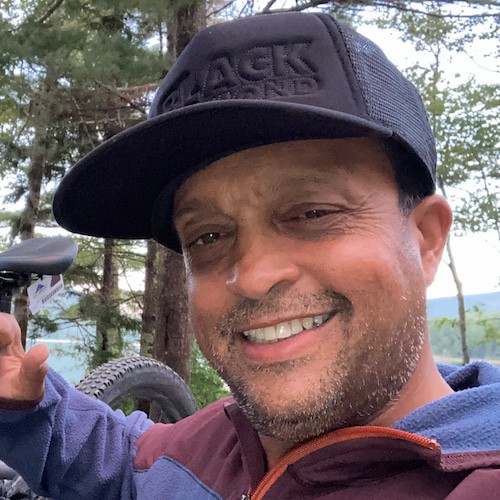 Eduardo Duarte
 Professor, Teaching, Learning
and Technology
Hofstra University
Eduardo Duarte is a Professor at Hofstra University, teaching courses in philosophy in the department of Teaching, Learning, Technology. Duarte earned his Ph.D. in Philosophy at the New School for Social Research. He is author of Being and Learning (Brill: 2012), and Beyond Fragmentation, Toward Polyphony (LAP: 2010), and has published his scholarship in Studies in Philosophy and Education, Educational Philosophy and Theory, Educational Studies, LAPIZ, Encounter, Educational Theory, and the Journal of Philosophy of Education. He is the editor of Philosophy of Education 2015 (University of Illinois: 2016). Duarte's current philosophical research is focused on the ontology of rhythm, musicality of Being, and the phenomenology of  resonant subjectivity. Duarte is also host and producer of The Dead Zone, a weekly radio program broadcast on 88.7FM WRHU.ORG (Radio Hofstra University) that is dedicated to exploring the live performances of Grateful Dead, as well as the music is at the foundational of the Dead's music:  improvisational music that is rooted in African-American, blues and jazz.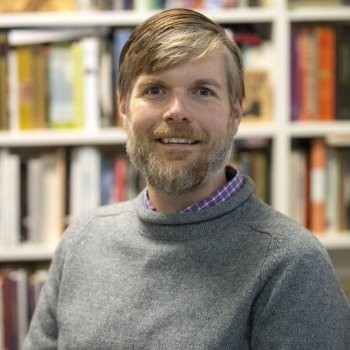 Jeffrey Frank
Associate Professor and Chair, Department of Education
St. Lawrence University
Jeff Frank is an associate professor and chair of the department of education at St. Lawrence University in Canton, NY. He is also the inaugural director of St. Lawrence University's Center for Innovation in Teaching and Assessment. He recently published a book on John Dewey's Experience and Education, and a book on liberal education. He publishes work in philosophy of education journals and he also writes for popular audiences.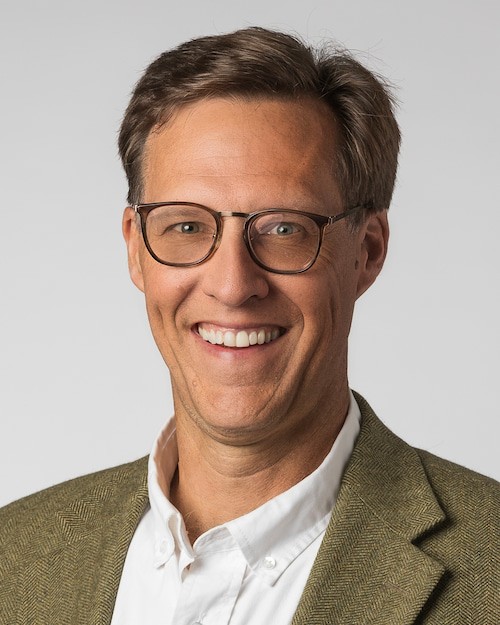 Kevin Gary
 Professor, Theology / Education,
Valparaiso University


Kevin Gary is a professor at Valparaiso University, where he teaches theology, education, and in the Christ College Honors Program. His book Why Boredom Matters: Education, Leisure, and the Quest for a Meaningful Life was published by Cambridge University Press in 2022. K-12 educators (and parents) face bored students every day. Drawing on multiple disciplines Dr. Gary makes a case for teachers guiding students to engage with boredom constructively, steering clear of restless boredom avoidance on the one hand, or passive submission to boredom on the other.  Dr. Gary has published in multiple journals, including Educational Theory, the Journal of Philosophy of Education, and Studies in Philosophy and Education.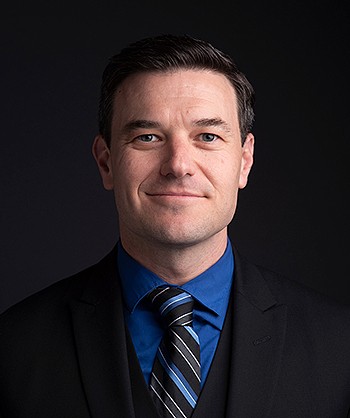 David Goodman
Associate Dean
Lynch School of Education and Human Development

David Goodman is the Associate Dean for Strategic Initiatives and External Relations, Director of the Center for Psychological Humanities and Ethics, and an Associate Professor of the Practice in Counseling, Developmental, and Educational Psychology in the Lynch School of Education and Human Development at Boston College. He is also an Associate Professor of the Practice in the Philosophy department in Boston College's Morrissey College of Arts and Sciences. Dr. Goodman currently serves as the Series Editor for the Psychology and the Other Book Series with Routledge. He has authored and edited over a dozen books including The Demanded Self: Levinasian Ethics and Identity in Psychology (with Duquesne University Press, 2012), Psychology and the Other (with Mark Freeman and Oxford University Press, 2015), and Memories and Monsters (with Eric Severson and Routledge, 2017). Dr. Goodman is also a licensed clinical psychologist and has a private practice in Boston, MA.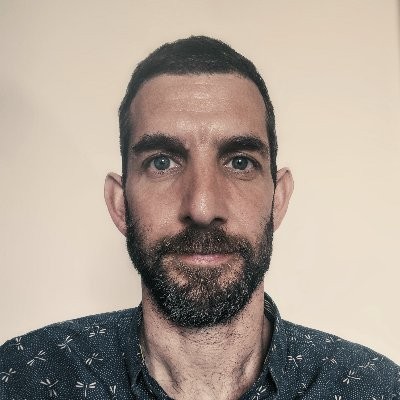 Daniel Groll
Professor, Philosophy
Carleton College
 
Daniel Groll is a professor of philosophy at Carleton College in Northfield, Minnesota and an Affiliate Faculty Member at the Center for Bioethics at the University of Minnesota. He is the author of Conceiving People: Genetic Knowledge and the Ethics of Sperm and Egg Donation and has also written about paternalism, moral testimony, the clinician-patient relationship and various other topics in normative and bioethics. He has a Boston Terrier named Zucco, who is not named after either the Avatar character (for the under 25 crowd) or the character from Grease (for the over 50 crowd). He also has a human family.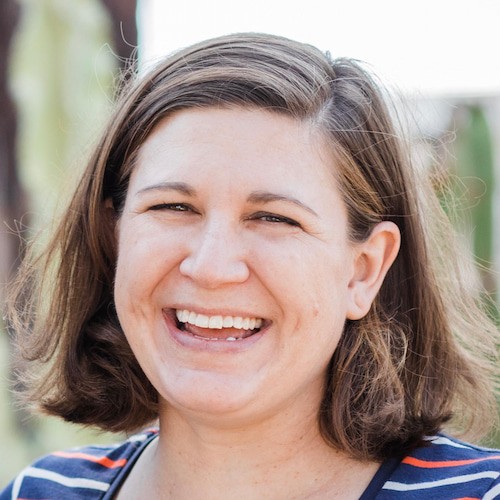 Jessica Harless
Researcher and Teacher of Philosophy, Ethics, Theory, and
Higher Education
Jessica Harless recently earned her PhD in philosophy of education at the University of Illinois at Urbana-Champaign. Her professional background in student leadership development and intergroup dialogue facilitation has led her to research and write about the intersection of higher education, ethics, and educational and social theory. Jessica's most recent project explores the role of inquiry in campus debates about free speech and safe spaces.

Carol Lee
 Edwina S. Tarry Professor Emerita
Northwestern University
 
Carol D. Lee is the Edwina S. Tarry Professor Emerita in the School of Education and Social Policy and African-American Studies at Northwestern University. She is President of the National Academy of Education, a past president of the American Educational Research Association (AERA), AERA's past representative to the World Educational Research Association, past vice-president of Division G of AERA, past president of the National Conference on Research in Language and Literacy, and past co-chair of the Research Assembly of the National Council of Teachers of English. She is an author/editor of numerous journal articles, handbook chapters and 10 books and special journal issues. Her research addresses cultural supports for learning that include a broad ecological focus, with attention to language and literacy and African-American youth. Her career spans 56 years, including work as an ELA teacher at the high school and community college levels, a primary grade teacher, and a university professor.  She is a founder of four African centered schools that span a 49 year history, including two charter schools under the umbrella of the Betty Shabazz International Charter Schools where she serves as chair of the Board of Directors.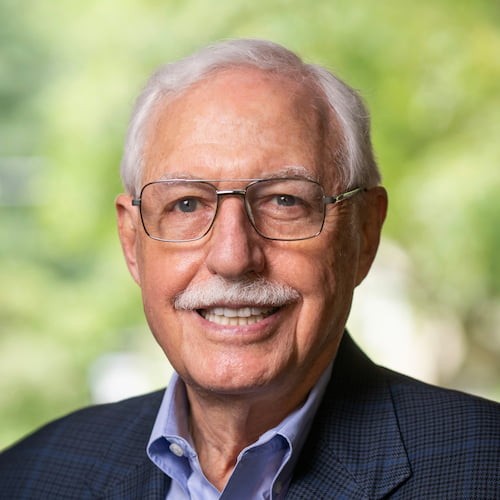 Richard Lerner
Bergstrom Chair, Applied Developmental Science
Tufts University
Richard M. Lerner is the Bergstrom Chair in Applied Developmental Science and the Director of the Institute for Applied Research in Youth Development at Tufts University.  He went from kindergarten through Ph.D. within the New York City public schools, completing his doctorate at the City University of New York in 1971 in developmental psychology. Lerner is known for his theoretical work on the mutually influential relations between individuals and their settings, as the fundamental basis of life-span human development, and for his use of this approach to developmental theory to describe, explain, and optimize the relations between adolescents and their peers, families, schools, and communities. His work integrates the study of family, school, and community-based programs in the promotion of positive youth development and youth contributions to civil society.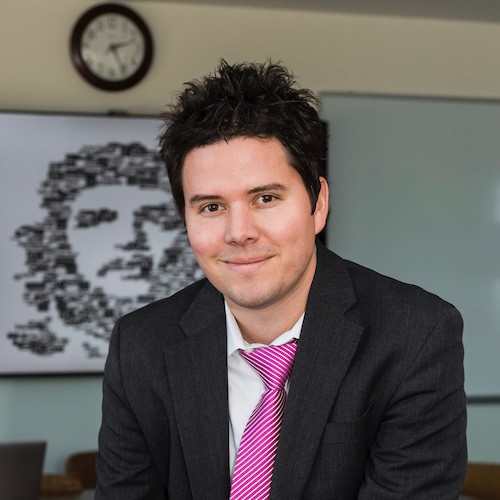 Michael Serazio
Associate Professor, Communication
Morrissey College of Arts and Sciences
 
Michael Serazio is an associate professor in the Department of Communication at Boston College. His research and teaching focuses on media production, advertising, popular culture, political communication, and new media. His latest book is The Power of Sports: Media and Spectacle in American Culture (NYU Press, 2019), which provocatively analyzes how sports culture explains and reflects contemporary American life – from journalism to politics to commercialism to gender. His previous book, Your Ad Here: The Cool Sell of Guerrilla Marketing (NYU Press, 2013), investigated the integration of brands into entertainment content, social patterns, and digital platforms. He also holds a B.A. in Communication from the University of San Francisco and an M.S. in Journalism from Columbia University. A former staff writer for the Houston Press, an alternative newsweekly, his reporting was recognized as a finalist for the Livingston Awards and he has continued to write essays on media and culture for The New York Times, The Atlantic, The Washington Post, The Wall Street Journal, Vox, The New Republic, The Nation, Bloomberg, Adweek, and Salon.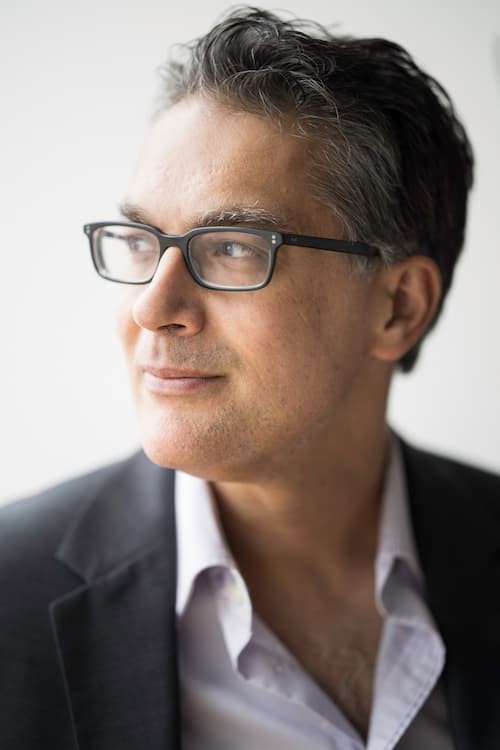 Kieran Setiya
 Professor, Philosophy
Massachusetts Institute of Technology
 
Kieran Setiya is a Professor of Philosophy at the Massachusetts Institute of Technology, where he works on ethics and related questions about human agency and human knowledge. He is the author of two monographs, Reasons without Rationalism (Princeton University Press, 2007) and Knowing Right From Wrong (Oxford University Press, 2012) and two books for general readers, Midlife: A Philosophical Guide (Princeton University Press, 2017) and Life is Hard: How Philosophy Can Help Us Find Our Way (Penguin Random House, 2022). His writing has appeared in the LA Review of Books, the Times Literary Supplement, the London Review of Books, The New York Times, Aeon, and The Yale Review. He hosts a podcast, Five Questions, in which he interviews philosophers about themselves.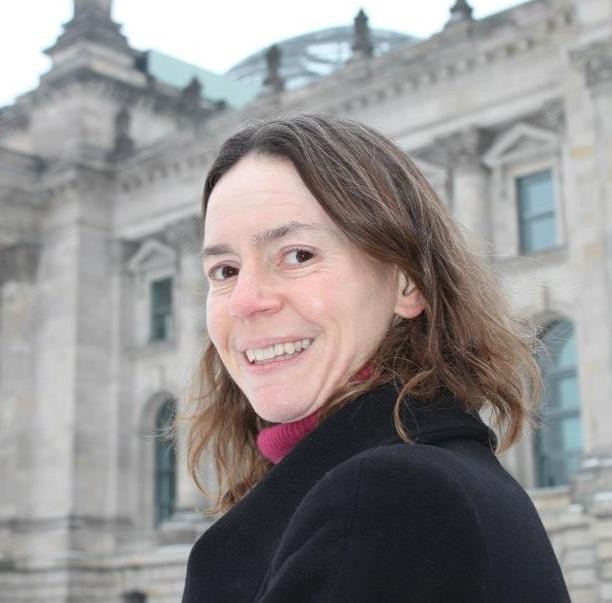 Amy Shuffelton
 Professor, Philosophy
Loyola University Chicago
 
Amy Shuffelton is Professor of Philosophy at Loyola University Chicago.  She is Editor-in-Chief of Studies in Philosophy of Education and served as Executive Director of the Philosophy of Education Society (2018-2023).  Her book Collaboration will be published by Bloomsbury in December, 2023.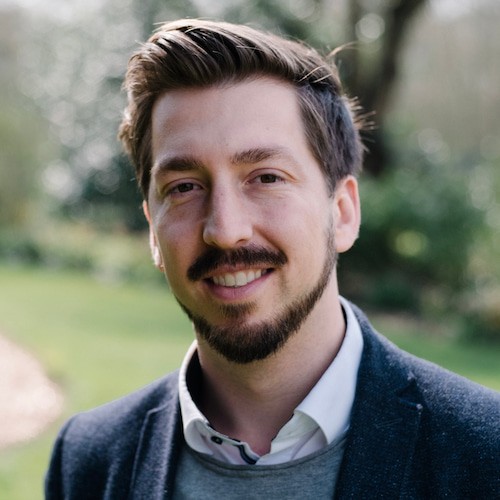 Douglas Yacek
 Research Fellow
Technische Universität Dortmund
 
Douglas Yacek, PhD is a research fellow at the Technische Universität Dortmund, Germany. At the heart of his research and teaching is the question: How can teachers make education transformative? How can we awaken a fascination for our subjects, inspire a love of learning and help young people live morally good, politically engaged and personally meaningful lives? Douglas regularly holds talks and professional development workshops on these topics, as well as writing about them in public and scholarly outlets. His most recent book is called The Transformative Classroom, published by Routledge in 2021. He is the recipient of the TU Dortmund Award for Excellence in Teaching, a father of two beautiful, occasionally over-energetic girls, and an avid baker of ancient grain breads.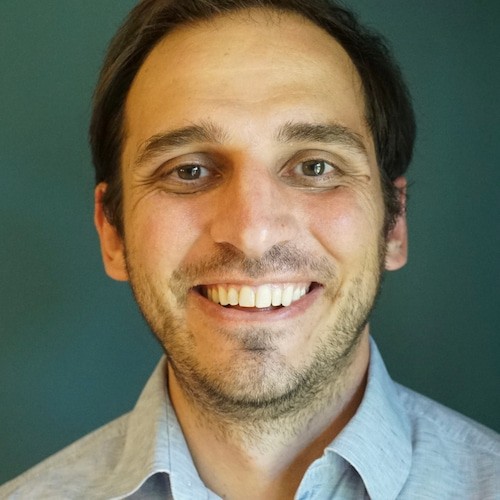 Charles (Chip) Zuckerman
American Council of Learned Societies Fellow; Wenner-Gren Foundation Hunt University of Vermont
Charles (Chip) Zuckerman is a linguistic anthropologist who studies multi-modal interaction, morality and economic practice, and the political and pragmatic possibilities of reference in contemporary Laos. After earning his degree at the University of Michigan in 2018, he worked as a postdoctoral researcher at the University of Sydney to explore linguistic and cultural diversity and convergence among Indigenous people in the Nakai-Nam Theun Protected Area in Khammouane Province, Laos. This academic year, as an American Council of Learned Societies Fellow and a Wenner-Gren Foundation Hunt Postdoctoral Fellow at the University of Vermont, he is writing his first book, titled What the Action Is: Gambling and Moral Categories in Late Socialist Laos. The book uses more than fifteen months of research in the city of Luang Prabang, Laos to explore the social life of categories of gambling and to rethink how social scientists might think about the politics of named cultural categories, more generally. You can find Zuckerman's published work in the pages of American Anthropologist, American Ethnologist, Cultural Anthropology, the Journal of the Royal Anthropological Institute, the Journal of Linguistic Anthropology, and Language in Society, among other places.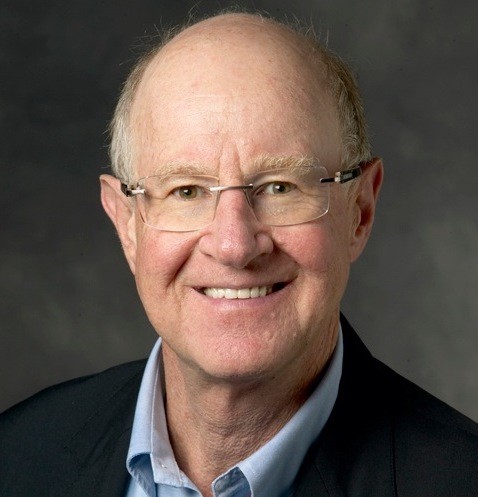 William Damon
Director, Stanford Center on Adolescence; Professor, Education
Stanford University
William Damon is Professor of Education at Stanford University and Director of the Stanford Center on Adolescence. He is one of the world's leading researchers on life-span human development and author of The Path to Purpose. Damon is a member of the National Academy of Education and a member of the American Academy of Arts and Sciences. His new book (August 2021) is A Round of Golf with my Father: The New Psychology of Exploring your Past to Make Peace with the Present.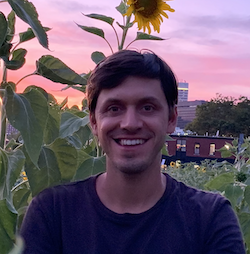 Matthew DelSesto
Doctoral Student, Sociology
Morrissey College of Arts and Sciences
 
Matthew DelSesto is a founder, coordinator and instructor of the Inside-Out Program and doctoral candidate in Sociology at Boston College. He has worked in prison and jail based educational programs for the last twelve years. Matthew holds an M.A. in Theories of Urban Practice from Parsons School of Design and an M.A. in Sociology from Boston College. His work has been funded by the National Science Foundation, The Hearst Foundations, and the Center for Human Rights and International Justice.  He received the 2021 Robert Dentler Award for Outstanding Achievement in Public Sociology and Sociological Practice from the American Sociological Association.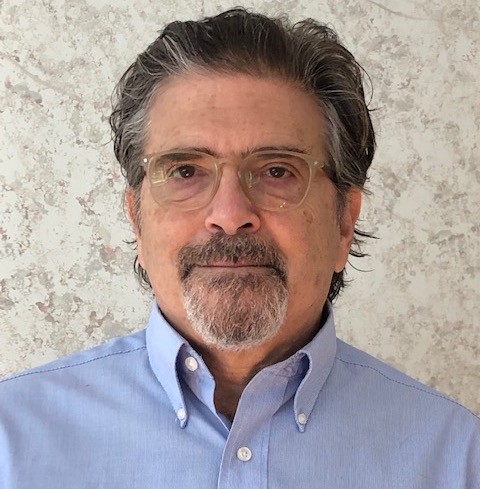 Mark Freeman
 Distinguished Professor of Ethics and Society, Psychology
College of the Holy Cross
Mark Freeman is Distinguished Professor of Ethics and Society in the Department of Psychology at the College of the Holy Cross.  His writings include Rewriting the Self: History, Memory, Narrative; Finding the Muse: A Sociopsychological Inquiry into the Conditions of Artistic Creativity; Hindsight: The Promise and Peril of Looking Backward; The Priority of the Other: Thinking and Living Beyond the Self; and, most recently Do I Look at You with Love? Reimagining the Story of Dementia. Recipient of the 2010 Theodore R. Sarbin Award from the Society for Theoretical and Philosophical Psychology as well as the 2021 Joseph B. Gittler Award from the American Psychological Foundation, Freeman is also a Fellow in the American Psychological Association and serves as editor for the Oxford University Press book series Explorations in Narrative Psychology.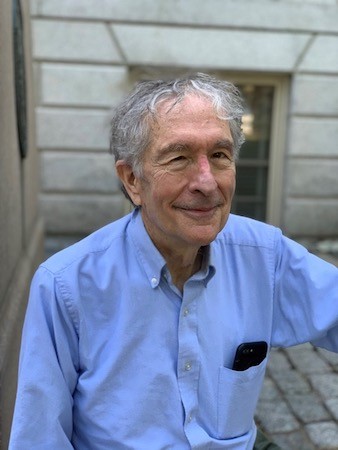 Howard Gardner
Hobbs Research Professor, Cognition and Education
Harvard Graduate School of Education
Howard Gardner is the Hobbs Research Professor of Cognition and Education at the Harvard Graduate School of Education. He has studied and written extensively about intelligence, creativity, leadership, and professional ethics, and is senior director of Project Zero and co-founder of The Good Project. Gardner's intellectual memoir, A Synthesizing Mind, was published in 2020 by MIT Press. He recently completed a national study of higher education with Wendy Fischman, The Real World of College: What Higher Education Is and What It Can Be (MIT Press).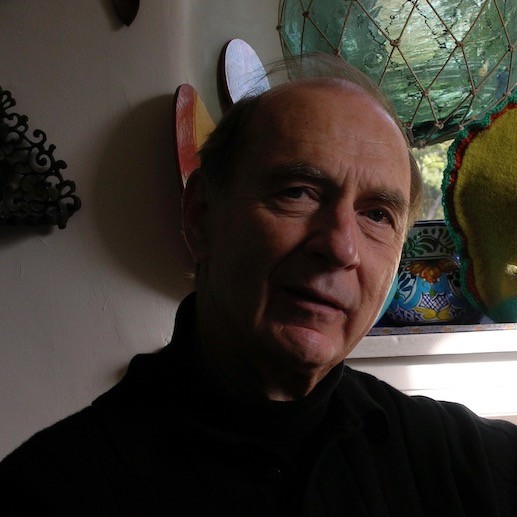 Kenneth J. Gergen
Senior Research Professor, Psychology
Swarthmore College
 
Kenneth J. Gergen is a senior research professor in Psychology at Swarthmore College, and president of the Taos Institute. He is internationally known for his contributions to social constructionist theory, technology and cultural change, the self, and relational practices. His major writings include Realities and Relationships: Soundings in Social Construction, The Saturated Self: Dilemmas of Identity in Contemporary Life, and Relational Being: Beyond Self and Community. Gergen lectures throughout the world, and has received numerous awards for his work, including honorary degrees in both the U.S. and Europe.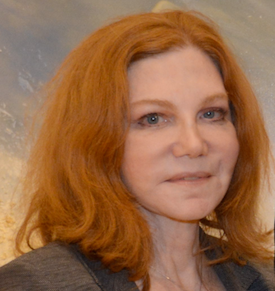 Suzanne R. Kirschner
 Professor Emerita,
Psychology
College of the Holy Cross
Suzanne R. Kirschner is a professor emerita of Psychology at the College of the Holy Cross, where she taught cultural psychology, the history and philosophy of psychology, and personality psychology. She received a doctorate from Harvard University, where she also taught and has held appointments in the departments of Social Medicine and the History of Science. Her books and articles explore how psychology and its sociocultural contexts influence and shape each other.  Recent publications include "The Oversocialized Conception of the Subject: Desire, Conflict, and the Problem of Social order" (Theory & Psychology, 30th anniversary issue, 2020) and "Subjectivity" [in Slife et al. [eds.], Routledge International Handbook of Theoretical & Philosophical Psychology, 2022). Currently, she is writing a book that integrates insights from psychological anthropology, social theory, and literary theory to develop more sophisticated psychological approaches to the study of human experience and activity.
Megan Jane Laverty
Associate Professor,
Philosophy and Education
Teachers College, Columbia University
Megan Jane Laverty Ph.D. is associate professor of Philosophy and Education at Teachers College, Columbia University. She teaches graduate courses on ethics, aesthetics, and philosophy of education. Her primary research interests are moral philosophy in its relation to education and philosophy for/with children and adolescents. Laverty has published numerous articles and is the author of Iris Murdoch's Ethics: A Consideration of her Romantic Vision (Bloomsbury, 2007). She co-edits the Philosophy for Children Founders Series (Routledge) with Maughn Rollins Gregory, which includes Gareth B. Matthews, The Child's Philosopher (2022). She is also co-editor of a book series Philosophies of Education in Art, Cinema, and Literature, published by Bloomsbury Academic.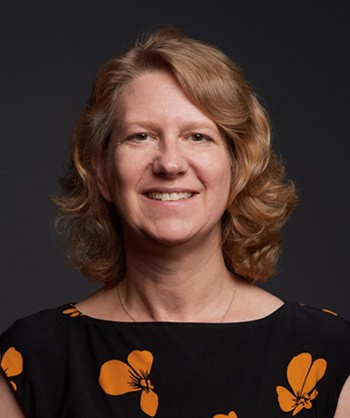 Marina McCoy
Professor, Philosophy
Morrissey College of Arts and Sciences
 
Marina McCoy is a professor of philosophy at Boston College. She is the author of the books Plato on the Rhetoric of Philosophers and Sophists (Cambridge University Press, 2007), Wounded Heroes: Vulnerability as a Virtue in Ancient Greek Literature and Philosophy (Oxford University Press, 2013), and Image and Argument in Plato's Republic (SUNY, 2020). Her interests range from rhetorical and literary aspects of ancient philosophy to ethics and the philosophy of mass incarceration. She is interested in the figure of Socrates, Socratic self-knowledge, and human limits.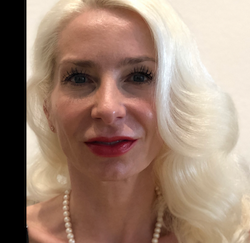 Alexandra Michel
Professor, Author, and Consultant
Graduate School of Education
University of Pennsylvania
Dr. Alexandra Michel is a professor, author, and consultant with ivy-league academic training (Wharton Ph.D.) and practical experience in leading organizations in the US and abroad. Her research has advanced scholarship and practice. It is published in the organizational discipline's leading outlets and is taught to other scholars in top Ph.D. programs. She serves on the editorial boards of Administrative Science Quarterly and Organization Science. Her ideas have informed the practice of important business leaders and organizations. For example, she has worked with the Chief of Staff of Goldman Sachs to help the firm devise a new approach to executive education. Her clients include senior executives and organizations across such industries as banking, consulting, technology, business services, manufacturing, entertainment, healthcare, and education. Dr. Michel's work has been featured in media outlets including CNBC, Fox News, Bloomberg TV, and NPR, New York Times, Wall Street Journal, Huffington Post, MSNBC, TIME, New York magazine, Los Angeles Times, Forbes and other press in the US, China, Germany, France, Italy, Spain, Austria, Romania, Argentina, and Brazil.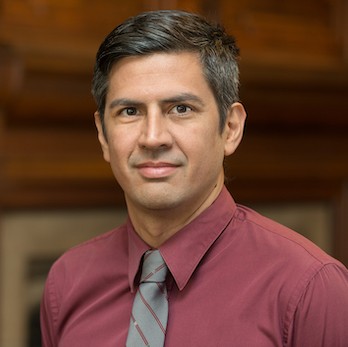 Costantine V. Nakassis
Associate Professor, Anthropology 
University of Chicago
 
Constantine V. Nakassis is an associate professor of Anthropology and of the Social Sciences and associate faculty of Cinema & Media Studies and Comparative Human Development at the University of Chicago. He is a linguistic anthropologist with interests in semiotics; film theory; mass media; brands; and youth culture. His regional focus is Tamil Nadu, India. He is currently working on a book about Tamil cinema, entitled Onscreen/Offscreen (University of Toronto Press). He organizes the annual Chicago Tamil Forum workshop and chairs the Committee on Southern Asian Studies (2020-2023).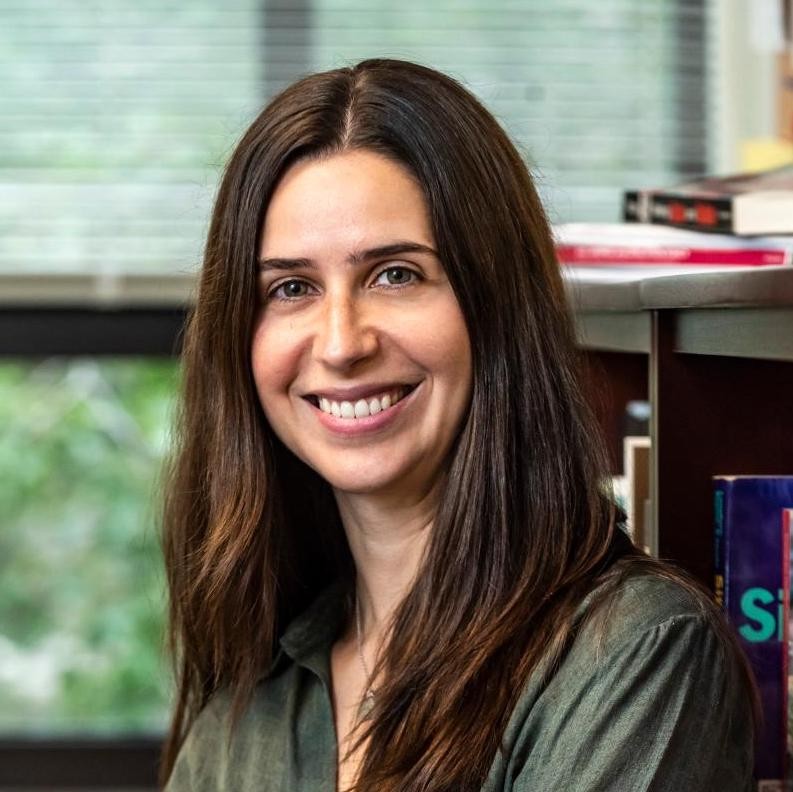 Gabi Oliveira
Jorge Paulo Lemann Associate Prof.
of Ed. and of Brazil Studies
Harvard Graduate School of Education
Gabrielle Oliveira's research focuses on immigration and mobility — on how people move, adapt, and parent across borders. Her expertise includes gender, anthropology, transnationalism across the Americas. Merging the fields of anthropology and education through ethnographic work in multiple countries, Oliveira also studies the educational trajectories of immigrant children. She is the author of Motherhood Across Borders: Immigrants and their Children in Mexico and in New York City (NYU Press). The book has won the inaugural Erickson and Hornberger Book Award by the University of Pennsylvania's Ethnography Forum and the award for book of the year by the Council of Anthropology and Education. 
Originally from São Paulo, Brazil, Oliveira received her M.A. and Ph.D. from Teachers College, Columbia University in New York City. Oliveira has been engaged in studying Brazilian migration to Massachusetts and has extensively focused on how immigrant children and families navigate newfound educational systems amid a global pandemic. She has worked closely with teachers in dual language programs whose students are Brazilian working to understand what the constraints are in educational practices in and out of classrooms.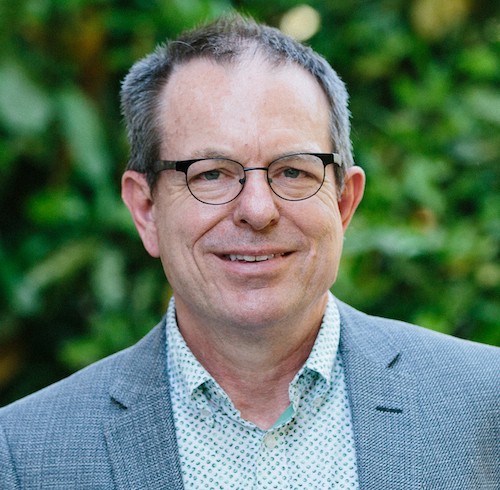 Keith Sawyer
Professor, Education
University of North Carolina,
Chapel Hill
Dr. R. Keith Sawyer, a professor of education at the University of North Carolina in Chapel Hill, studies creativity, learning, and collaboration. After receiving his computer science degree from MIT, he designed video games for Atari and was a principal at Kenan Systems Corporation, where he worked as a management consultant on innovation technologies for clients such as Citicorp, AT&T, and U.S. West. Since receiving his Ph.D., he dedicated his career to research on creativity, collaboration, and learning. A jazz pianist for more than 40 years, Dr. Sawyer lectures to corporations, associations, and universities around the world on creativity and innovation. He has published 17 books and more than 120 scientific articles and his research has been featured on CNN, Fox News, TIME, New York Times, Wall Street Journal, NPR, and other media. 
David Sellers
Human Services Professional,
Musician, and Writer
 
David Sellers is a human services professional, musician and writer.  One of six children, he was born in the small town of Beacon, New York, and he had his first encounter with the criminal justice system at the age of 15.  Through decades of experience with police and prisons since then he has seen first-hand some of the systemic problems with the US criminal justice system.  These experiences also sparked his life-long study of human development and psychology, which have led him to better understand his own behavior and others. Sellers has also consulted as a legal researcher and advocate, and he was previously assistant director of the spiritual recovery programs, Strong Tower and Resurrection House. Sellers aims to use his personal experiences with the criminal justice system to help others advance educational, psychosocial and humanistic interventions.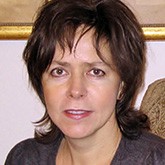 Anna Stetsenko
 Professor, Psychology / Urban Ed.
Graduate Center, City University of New York
Dr. Anna Stetsenko is a professor in Psychology and Urban Education Ph.D. Programs at the Graduate Center of the City University of New York (with previous work experiences in Russia, Germany and Switzerland). Her research is situated at the intersection of human development, philosophy, and education focusing on agency and social transformation. Rooted in Marxism and its extension in Vygotsky's project, her work advances this project and brings out its political-critical edge while connecting to contemporary critical approaches. Her work has culminated in the Transformative Activist Stance approach with implications for research and what she terms a "pedagogy of daring." This is reflected in The Transformative Mind: Expanding Vygotsky's Approach to Development and Education (Cambridge University Press, 2017). She is widely published in English and Russian, and in translations into German, Italian and Portuguese.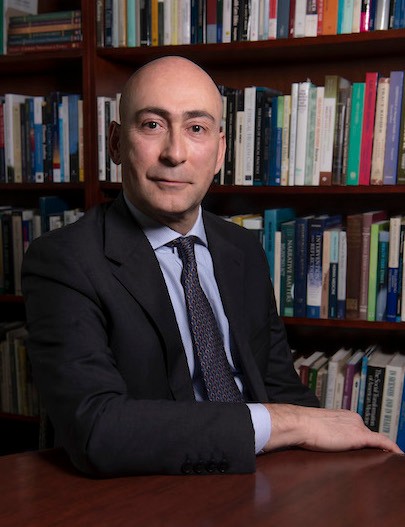 Andrea Vicini
Michael P. Walsh Professor of Bioethics, Theology
Morrissey College of Arts and Sciences

Andrea Vicini, S.J. is Michael P. Walsh Professor of Bioethics and Professor of Moral Theology in the Boston College Theology Department. Alumnus of Boston College (S.T.L. and Ph.D.), M.D. and pediatrician (University of Bologna), he also holds an S.T.D. (Pontifical Faculty of Theology of Southern Italy, Naples). He taught in Italy, Albania, Mexico, Chad, and France. He is co-chair of the international network Catholic Theological Ethics in the World Church, lecturer, and member of associations of moral theologians and bioethicists in Italy, Europe, and the U.S. His research interests include theological bioethics, genetics, global public health, biotechnologies, environmental issues, and fundamental theological ethics. He authored Genetica Umana e Bene Comune (2008) and co-edited Ethics of Global Public Health: Climate Change, Pollution, and the Health of the Poor (2021); Reimagining the Moral Life: On Lisa Sowle Cahill's Contributions to Christian Ethics (2020); Building Bridges in Sarajevo: The Plenary Papers of CTEWC 2018 (2019); and Just Sustainability: Technology, Ecology, and Resource Extraction (2015).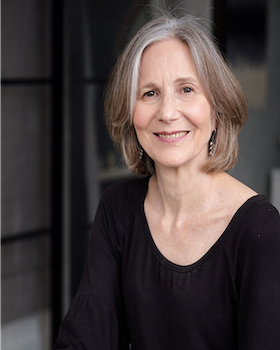 Ellen Winner
Professor Emerita, Psychology 
Morrissey College of Arts and Sciences
 
René Arcilla
Professor of Philosophy of Education
New York University
 
René V. Arcilla is professor of philosophy of education at New York University.  He is the author of numerous articles and of the books For the Love of Perfection: Richard Rorty and Liberal Education; Mediumism: A Philosophical Reconstruction of Modernism for Existential Learning; and Wim Wenders's Road Movie Philosophy: Education without Learning.  His scholarly and teaching interests include existentialism, modernism, and liberal education.  He has served as president of the Philosophy of Education Society and is currently co-editor of a book series published by Bloomsbury Academic entitled Philosophies of Education in Art, Cinema, and Literature.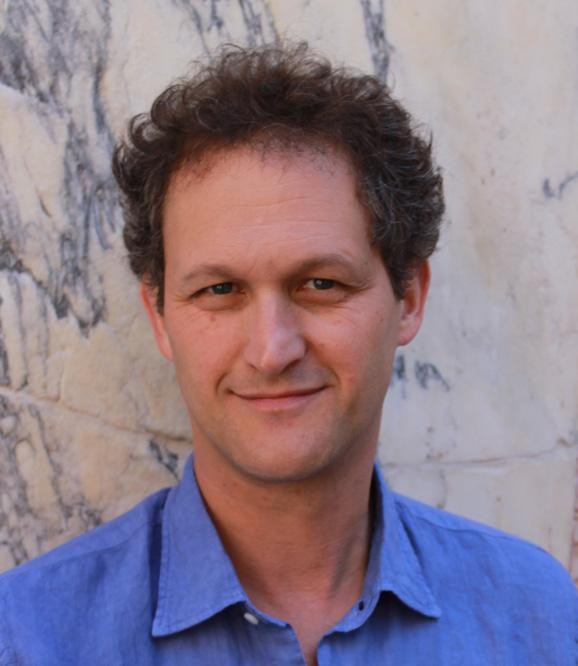 Greg Fried
Professor, Philosophy
Morrissey College of Arts and Sciences
 
Gregory Fried is Professor of Philosophy at Boston College. He has taught at the University of Chicago, Boston University, and California State University LA, and Suffolk University. His research focuses on defending the liberal-democratic tradition against its critics, most particularly Martin Heidegger. Fried is also director of The Mirror of Race Project (mirrorofrace.org) exploring the meaning of race in America's history, and he served as an executive producer for the documentary film "Before the Trees Was Strange," directed by Derek Burrows. He is the author of Heidegger's Polemos: From Being to Politics. Together with his father, Charles Fried, he is the author of Because It Is Wrong: Torture, Privacy and Presidential Power in the Age of Terror. His most recent book is Towards a Polemical Ethics: between Plato and Heidegger.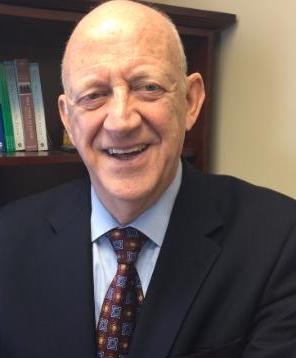 Thomas Groome
Professor, Theology / Religious Ed.
School of Theology and Ministry
 
Thomas Groome is a senior Professor of Theology and Religious Education at Boston College's School of Theology and Ministry.  He is former Director of BC's Church in the 21st Century Center, and for many years has directed the university's PhD in Theology and Education. He holds an MA in Religious Education from Fordham University and a Doctorate in Theology and Education from Columbia University and Union Theological Seminary, New York. Prof. Groome is an award-winning author, having written or edited some ten books, over two hundred essays, two grade school religion curricula, and is the principle creator of the Credo Series, a high school Theology curriculum (from Veritas/Benziger). As a world renowned scholar of religious education and a dynamic teacher, he has received many awards, including "Master Teacher of the Year" from Boston College's School of Arts and Sciences.  He describes his life-long work as encouraging people to "bring their lives to Faith, and their Faith to life."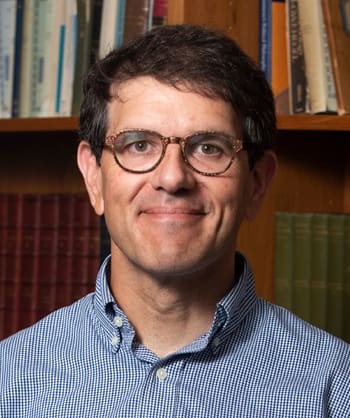 Ryan Hanley
Professor, Political Science
Morrissey College of Arts and Sciences
 
Ryan Patrick Hanley is Professor of Political Science at Boston College. Prior to joining the faculty at Boston College, he was the Mellon Distinguished Professor of Political Science at Marquette University, and held visiting appointments or fellowships at Yale, Harvard, and the University of Chicago. A specialist on the political philosophy of the Enlightenment period, he is the author of Adam Smith and the Character of Virtue (Cambridge, 2009) and Love's Enlightenment: Rethinking Charity in Modernity (Cambridge, 2017), and Our Great Purpose: Adam Smith on Living a Better Life (Princeton, 2019).  His most recent projects include The Political Philosophy of Fénelon, and a companion translation volume, Fénelon: Moral and Political Writings (Oxford).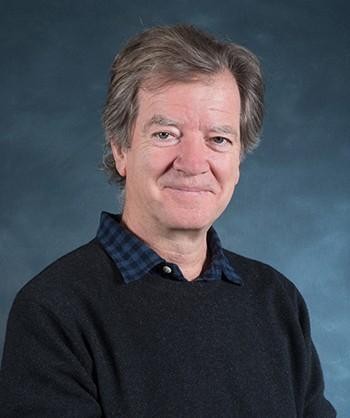 Richard Kearney
Charles Seelig Professor in Philosophy
Morrissey College of Arts and Sciences
 
Richard Kearney holds the Charles B. Seelig Chair of Philosophy at Boston College and has served as a Visiting Professor at University College Dublin, the University of Paris (Sorbonne), the Australian Catholic University and the University of Nice. He is the author of over 24 books on European philosophy and literature (including two novels and a volume of poetry) and has edited or co-edited 21 more. He was formerly a member of the Arts Council of Ireland, the Higher Education Authority of Ireland and chairman of the Irish School of Film at University College Dublin. As a public intellectual in Ireland, he was involved in drafting a number of proposals for a Northern Irish peace agreement (1983, 1993, 1995). He has presented five series on culture and philosophy for Irish and British television and broadcast extensively on the European media. He is currently the international director of the Guestbook Project--Hosting the Stranger: Between Hostility and Hospitality.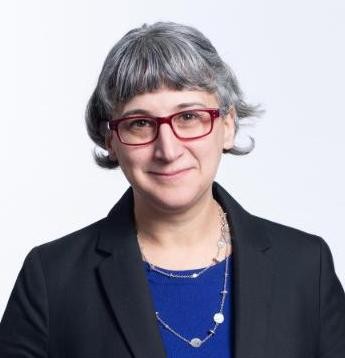 Rebecca Lowenhaupt
Associate Professor,
Lynch School of Education
and Human Development
Rebecca Lowenhaupt is an Associate Professor of Educational Leadership in the Lynch School of Education at Boston College. A former middle-school teacher and current parent of two middle-schoolers, she teaches aspiring school and district leaders about teacher supervision, organizational theory, and research methods. Drawing on multiple methods of empirical research, her research investigates educational leadership and policy in the context of immigration with a focus on new immigrant destinations. Her scholarship has appeared in several academic journals, including the American Education Research Journal, Leadership and Policy in Schools, and the Journal of Educational Administration. She has received funding for her research from the W.T. Grant Foundation, the Spencer Foundation and the National Science Foundation. She has co-authored several books including Navigating the Principalship: Key Insights for New and Aspiring School Leaders and Parenting in the Pandemic: The Collision of School, Work, and Life at Home.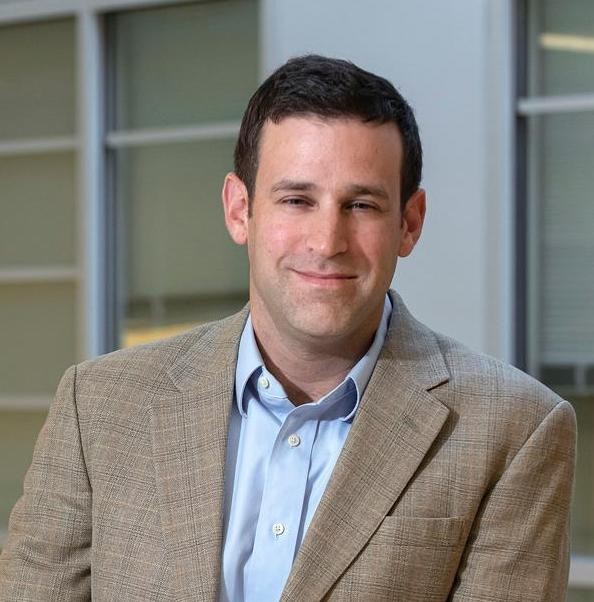 Scott Seider
Associate Professor,
Lynch School of Education
and Human Development
Scott Seider's research focuses on the role that educators can play in fostering young people's civic development and critical consciousness of race and racism. He is the author of three books and numerous articles that report on the promising practices of educators committed to supporting their students' positive development in these areas. He also frequently presents key findings from his research to K-12 educators through book talks, podcasts, and professional development. At Boston College, Dr. Seider teaches undergraduate and graduate courses focused on adolescent development and social oppression and transformation. He previously worked as an English teacher in the Boston Public Schools and Westwood (MA) Public Schools and as a teacher educator at Boston University. Dr. Seider also currently serves on advisory boards for a number of different youth-serving organizations including Expeditionary Learning (EL) Education, the Journal of Adolescent Research, Character.org, and the Center for Parent & Teen Communication.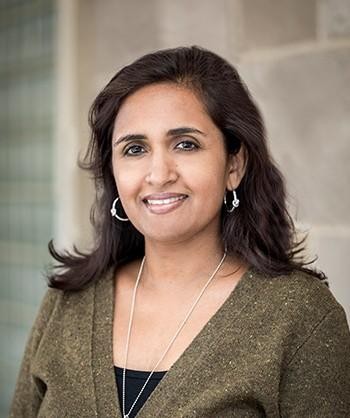 Usha Tummala-Narra
Research Professor, Psychological & Brain Sciences, The Danielsen Institute, Boston University
Usha Tummala-Narra, Ph.D. is a research professor in the Department of Psychological and Brain Sciences and the Director of Community-Based Education at the Albert and Jessie Danielsen Institute at Boston University. She is also in Independent Practice in Cambridge, MA. Her research and scholarship focus on immigration, trauma, race, and cultural competence and psychoanalytic psychotherapy. She has served as the chair of the Multicultural Concerns Committee and Member-at-Large on the Board of Directors in American Psychological Association Division 39 (Psychoanalysis), and as a member of the APA Committee on Ethnic Minority Affairs, the APA Presidential Task Force on Immigration, and the APA Task Force on Revising the Multicultural Guidelines. Dr. Tummala-Narra is an Associate Editor of the Asian American Journal of Psychology, Associate Editor of Psychoanalytic Dialogues, and Senior Psychotherapy Editor of the Journal of Humanistic Psychology. She is a Fellow of the American Psychological Association, and with APA Division 39 and Division 45. She is the author of Psychoanalytic Theory and Cultural Competence in Psychotherapy, published by APA (American Psychological Association) Books in 2016. Her edited book, Trauma and Racial Minority Immigrants: Turmoil, Uncertainty, and Resistance, was published by APA Books.