The Taste of Success
An inside look at Boston College's innovative, award-winning Dining Services.
College dining has come a long way from chicken fingers and french fries. The food served up by the Boston College Dining Services employees at fifteen locations across campus is creative, global, sustainable, and increasingly plant-based. And the food-service industry is taking notice—the University's à la carte dining program has earned a slew of recent accolades, including, notably, the 2019 College Innovator of the Year award from Food Management magazine. (The publication called BC "one of the leaders in the higher-education sector," and cited its menu and dining venue updates, pop-up events, and mobile-ordering program.) "Students today are sophisticated," BC Dining Services Director Beth Emery said. "They are asking for more global flavors and they want to hear the stories behind where the food comes from and how it's part of the culture." In the pages ahead, you'll get a taste of what sets BC Dining apart as we showcase some signature dishes (below), take a look at the sparkling new Carney's dining hall at McElroy Commons, and spend a day in the life of BC Dining—from early-morning baking to the last lights being switched off late at night. Hungry yet? 
---
Meet a few of the menu items that characterize the modern era of Boston College Dining.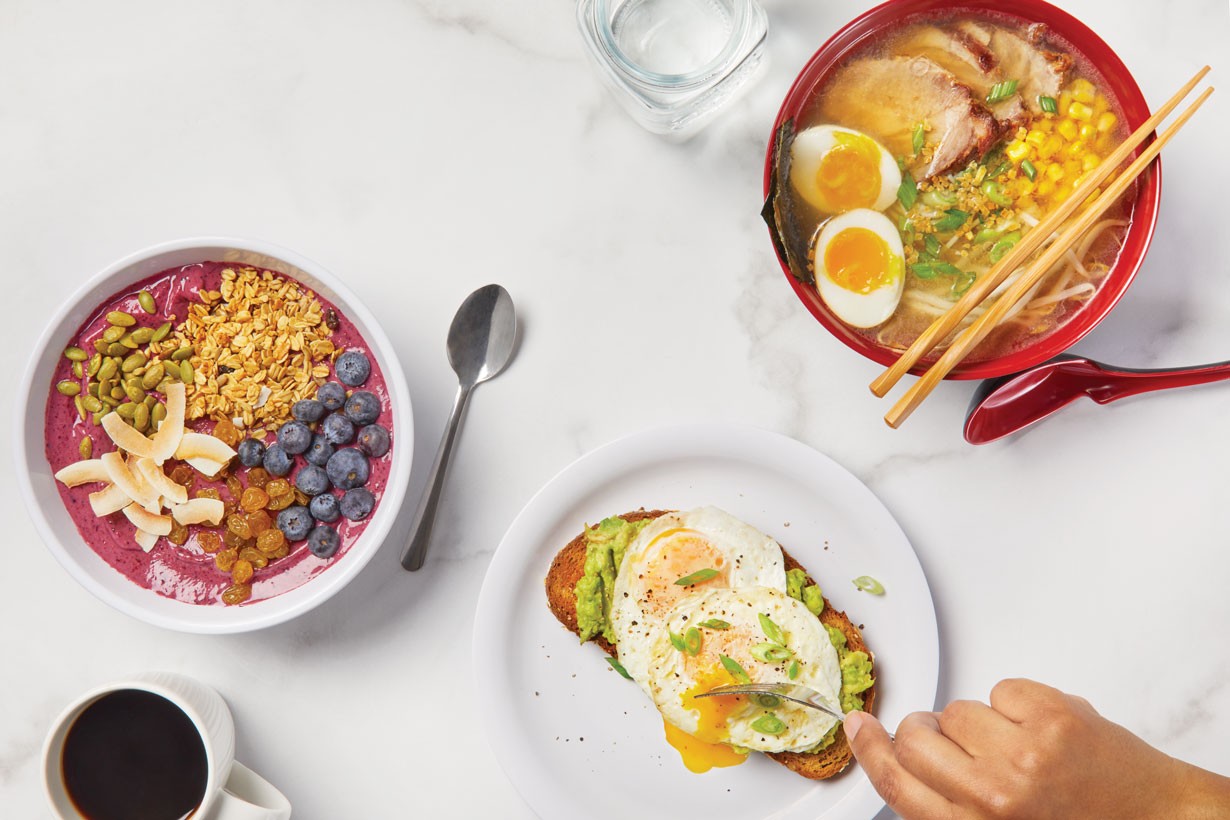 Açaí Bowl
BC was ahead of the curve when it debuted this superfood-packed smoothie six years ago. "Gen Z is up on the trends and they're on social media," said BC Dining Services Director Beth Emery. "We have to be on top of it." Diners can customize their bowls with coconut granola from Maine's GrandyOats and other toppings.
Avocado Toast
Dining hall fare today has to look as good on social media as it tastes on the plate, and this toast—crowned with two cage-free eggs and an optional sriracha drizzle—succeeds on both counts. Like most new dishes that appear on BC's permanent menu, this one started out with a trial run to gauge interest.
Pork Ramen
In February 2020, the Heights Catering team hosted a one-night-only ramen pop-up for more than 200 students. This Tokyo-style soup—made with noodles sourced from a local Japanese market—was the headliner of the event, which won a grand prize from the National Association of College & University Food Services.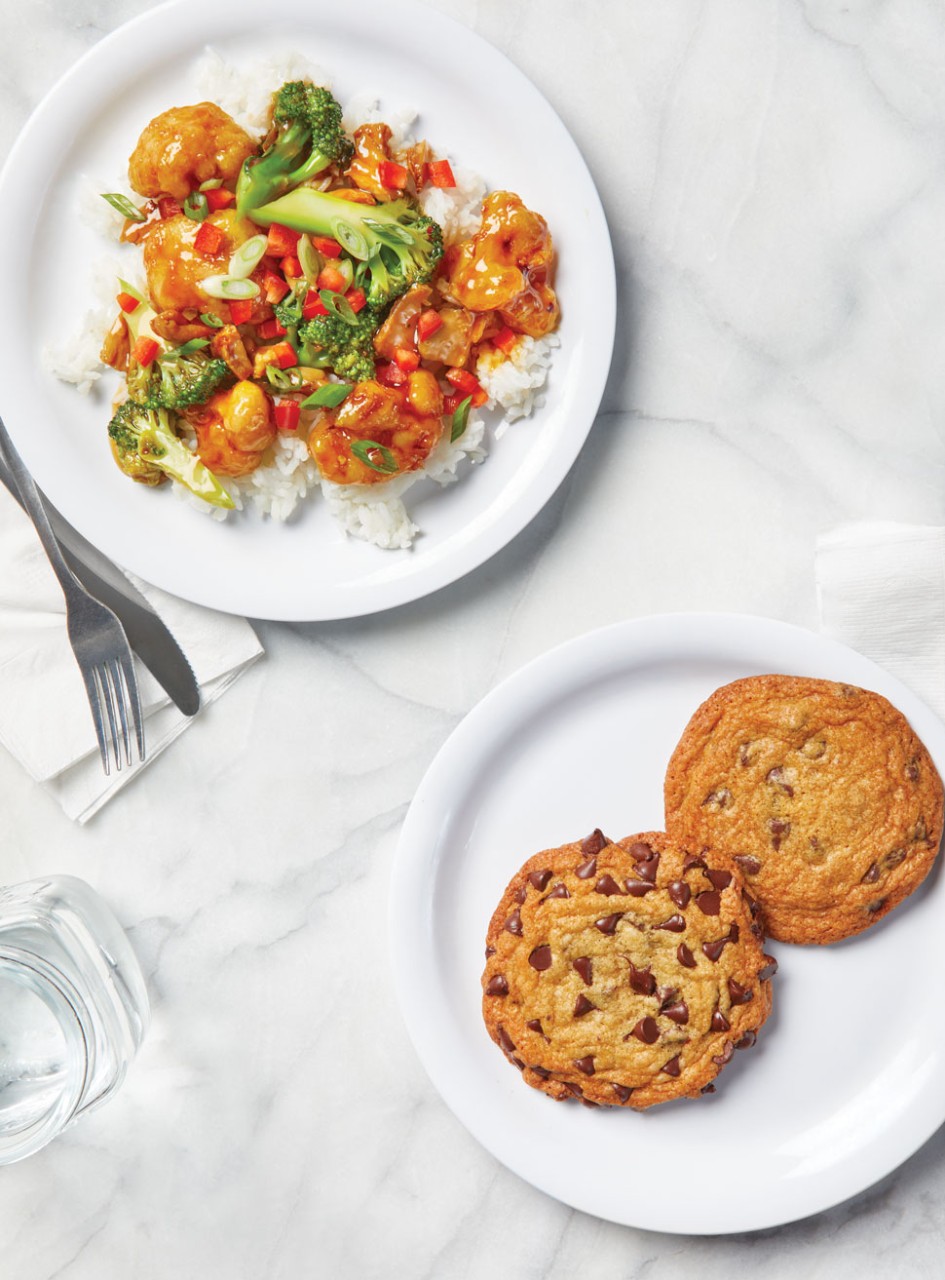 General Tso's Cauliflower
Showcasing a buzzy vegetable— cauliflower—and served over sticky rice, this stir-fry is a hit with carnivores and herbivores alike. "There are a lot of students who aren't vegan or vegetarian, but who are eating more plant-forward and less meat based on its impact on climate change," Emery said. (Other meatless triumphs include jackfruit arepas and the Screaming Eagle steak-and-cheese made with plant-based protein shreds.)
Chocolate-Chip Cookies
Perhaps the most popular of the many desserts produced by BC Dining's in-house bakery are these legendary cookies. Run by Executive Pastry Chef Tim Fonseca—formerly of Boston's exclusive Four Seasons Hotel—the bakery produces thirty-five dozen of these mini masterpieces each day.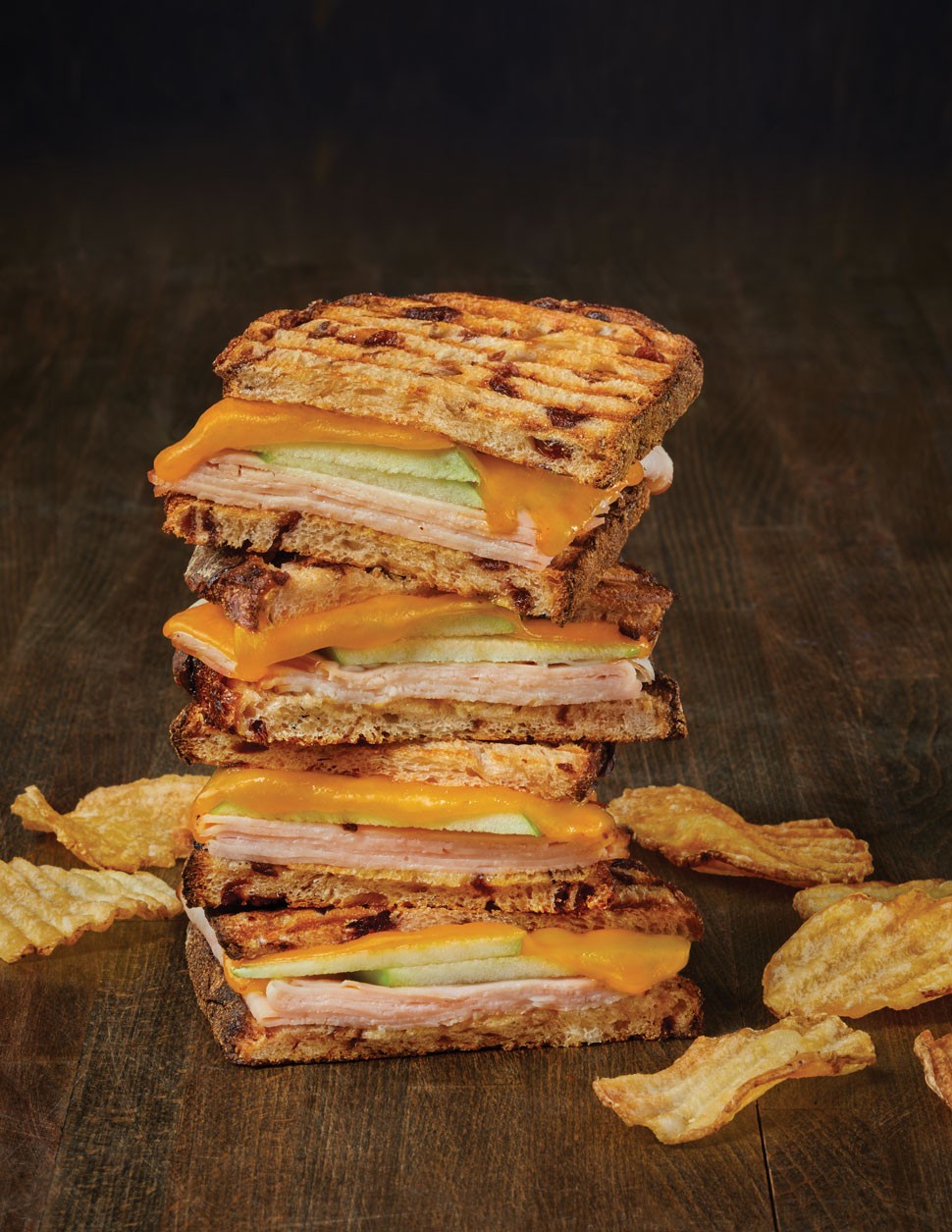 New England Classic
Smoked turkey, thinly sliced Granny Smith apples, and dijon mustard get all gooey with cheddar in this beloved panini. But it's the cranberry-studded bread from Cape Cod's Pain D'Avignon bakery that truly "makes the sandwich," Emery said. (As an alum commented wistfully on a recent Instagram post about the Classic: "Would give anything [for one].")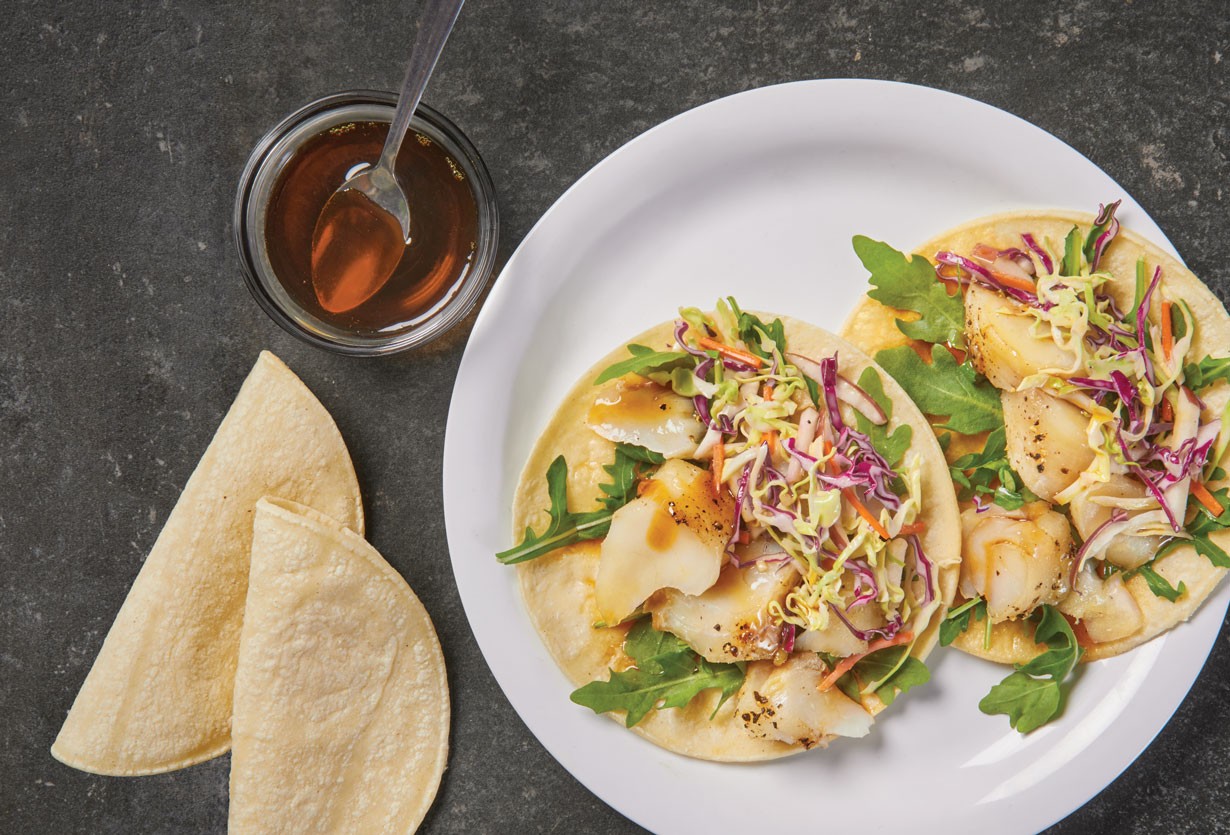 Fish Tacos
Dressed with apple slaw and cider jus, locally caught redfish takes a star turn in these tacos. Of the 70,675 pounds of seafood purchased annually by BC Dining Services, 84 percent is certified or verified sustainable.