The Dining Hall of the Future Is Here
Take a tour of the sparkling new Carney Kitchen at McElroy Commons. 
Built in the early 1960s and segmented with temporary walls, Carney's dining hall at McElroy Commons was more than ready for an overhaul. The bustling, middle-campus spot—it serves around 5,000 meals each day—just underwent a year-plus renovation that doubled the square footage of the food-service area, added a brick pizza oven, and reconfigured the seating plan. The first thing you'll notice, said BC Dining Associate Director of Restaurant Operations Megan O'Neill '89, is "the openness, the brightness, the freshness of the room. With the new layout, you can actually see the food being made." Here, O'Neill breaks down the new and improved—and renamed—Carney Kitchen.
Special attention was paid to the ambiance. Among the accent materials chosen for the modern design were wood and subway tile with a subtle starburst pattern. "The stations that we bought are so solid and well-made," O'Neill said, adding that BC's "Capital Projects team did a phenomenal job."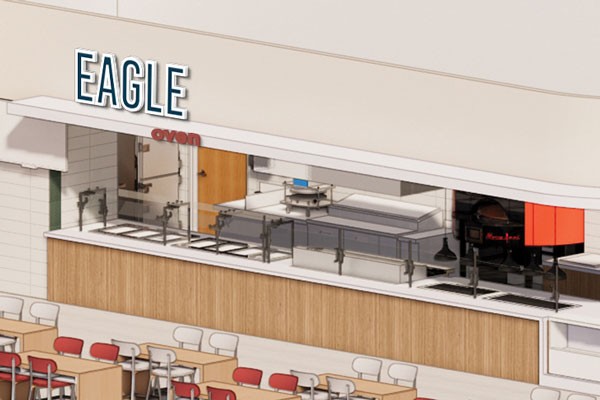 Staffers cook pastas and tacos to order at this new six-burner exhibition stove. "We can interact with our customers and let them see us making their food," O'Neill said. "There's an entertainment factor."
This custom-made tiled brick oven is currently being used to bake New York–style pizza, but the Carney Kitchen team has future plans to use it for roasting meats and casseroles.
For the first time in years, hot and iced coffee and tea are again available all day at this dining hall—all the better to pair with the egg sandwiches and burritos from the grill at the adjacent Carney Kitchen at breakfast (or with the subs and stir-fries at lunch and dinner). 
To improve traffic flow, there is now a cash register at each food station. In the old design, students had to wait in line twice: first for their food and then at a register.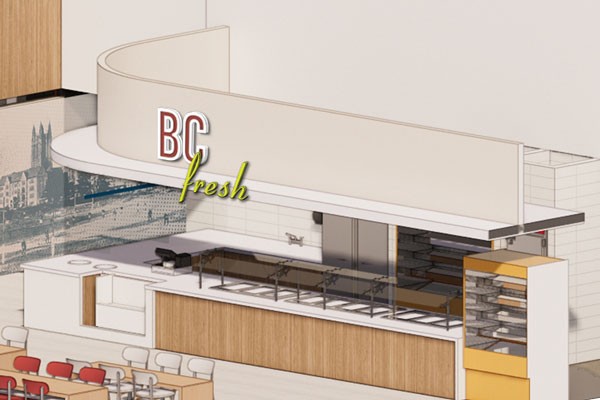 The often-mobbed Greens salad counter has been moved upstairs from Eagle's Nest to Carney Kitchen, where there is more space. Students select the vegetables, dressing, and toppings they want, and then the dining staffers toss everything together.
The BC Fresh station offers a plain-and-simple entrée, plus sides at dinner—made without the top nine allergens—and also features a designated gluten-free refrigerator, freezer, microwave, and toaster, making it the destination for vegans and diners with allergies or gluten intolerance.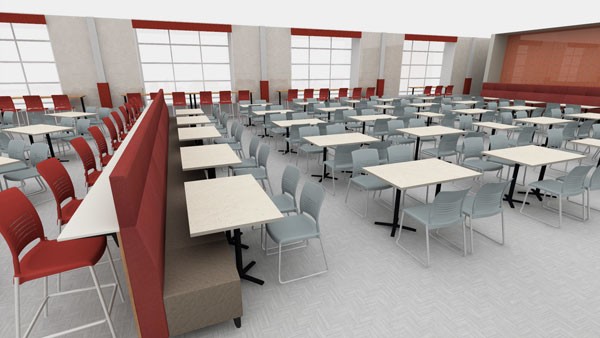 A mix of high-top and low-top tables and booths gives dimension to the large 488-seat Carney Kitchen dining room. The counter spots that line the oversize windows facing Beacon Street are in demand among laptop users (several outlets were added).