Laura DelloStritto '13 (Any Pronouns)
Research Project Manager, Dana-Farber Cancer Institute
I am originally from Worcester, MA and through my experience working with the GLBTQ+ Leadership Council and the Women's Center while at BC, I became focused on advocating for groups with unmet needs, which led me to obtain a Masters in Public Health. My goal is to work to improve health outcomes for underserved populations; toward that goal, I have been involved in LGBTQ+ organizations since 2011 and currently serve on the board of the Bisexual Resource Center, where I help coordinate the annual #BiHealthMonth campaign each March. In my free time, I enjoy breaking out of escape rooms and planning donut shop tours. 
Being involved with the GLBTQ+ Leadership Council as an undergrad was one of the most formative experiences of my life as it allowed me to find queer community, build enough confidence in my identity to come out to my family and friends, and subsequently support my peers through tailored student-led programming. I became involved with the LGBTQ+ Alumni Council to help create space for similar community-building among our many LGBTQ+ BC alums, as well as to promote dialogue around LGBTQ+ issues and serve as a resource for the University, current students, and other alumni networks.
Martin Casiano '15 (He/Him/His)
Marketing Supervisor, The TJX Companies Inc.
Martin is a Boston native and first generation college student who graduated from the College of Arts and Sciences with a major in Communication. During his time at Boston College he was an admissions tour guide, Resident Assistant, and served in various roles in the UGBC GLBTQ+ Leadership Council (GLC) ultimately serving as the UGBC Vice President of Diversity and Inclusion during his senior year. Martin has worked in the advertising and marketing industry since graduating from Boston College, volunteers with a non-profit called Bottom Line, and a founding member of the LGBTQ+ Alumni Council.  
I loved the community of LGBTQ+ friends I built as an undergrad at Boston College and wanted to continue to build that LGBTQ+ community of Eagles post-graduation.
Kelly Dalton-Cooney '09 (She/Her/Hers, They/Them)
Research Nurse, Dana-Farber Cancer Institute
I grew up in the Boston area. I've spent my career caring for oncology patients, both pediatric and adult. I recently relocated from Brooklyn to Boston. I live on the North Shore with my wife and two rescue pups.
I want to create a community for LGBTQ+ alumni, one that fosters inclusivity and celebrates diversity. I want to create events and programs that are relevant to the unique experiences of folx within our community, and harbor a safe space for all, especially those who have been marginalized by the university.
Liz Creamer '14 (She/Her/Hers)
Academic Advisor, Northeastern University
I am an educator, and I taught high school Spanish for a number of years before switching to a more guidance-centered role in higher education. I'm hoping to return to the high school level as a guidance counselor someday! I identify as gay, and I live with my partner in Brighton, MA. I enjoy walking all around Boston with my friends, watching too much TV, and learning new things as often as I can.
I was inspired to get involved with the LGBTQ+ Alumni Council because I was not previously part of any LGBTQ+ communities. I want to help other alumni find community in their queerness and create a better experience for BC undergrads.
Larry Holodak '84 (He/Him/His)
Managing Director, JPMorgan Chase
I live in New York City and work at JPMorgan Chase in the Corporate Compliance department.  Outside of work I am actively engaged in non-profit work to support leadership and academic skills development for students from communities of color.  I am a proud practicing Catholic and a founding member of the Out@StPaul ministry at St Paul the Apostle Church in NYC and co-produced a short documentary film, Owning Our Faith.
I wanted to be a part of the team that helps reconcile and reunite BC's LGBTQ+ alumni with the university.  There is much work to be done and I am excited to work with this talented group to make it happen.
Lisa Kahlman '02 (Any Pronouns)
Executive Director, Policy & Public Affairs; Ultragenyx Pharmaceutical Inc.
I am a gay woman living with my wife in Portland, Oregon. I love strength training, hiking, cycling, reading and learning how to do DIY home projects.
I knew I was gay from the time I was 12 but didn't come out until I was 30. I wasn't in a place in my life to be out at BC but I want to create an open, welcoming place for any current students who identify as LGBTQ+.
Arthur Makar, '72
Retired Nonprofit Executive and Volunteer
I grew up in Salem, MA and attended BC when it was still primarily a commuter school, majoring in English and Theatre. While a student, I active in the School of Education Senate and President of Kappa Phi Kappa, a professional educators fraternity. In 1972, I was first recipient of the John Schmitt Award and in 2002, was named one of the Fifty Faces of the Lynch School of Education in conjunction with its fiftieth anniversary.
My career was spent in the nonprofit sector, retiring last year as Executive Director of Fight for Sight, which has funded promising eye and vision researchers for seventy-five years. I have lived in NYC with my partner, Jon, for a quarter-century.
In 2022 I will become a Golden Eagle. Prior to moving to NYC, I was involved in orchestrating LGBTQ+ alumni events on the BC campus. I am interested in renewing this relationship, especially as it relates to outreach among alumni from earlier classes.
Nick Minieri '16 (He/Him/His)
HR Program Specialist, IDG
Since graduating from BC, Nick has lived and worked in Boston as an HR professional. As an out gay employee, Nick believes strongly in building an inclusive workplace that supports and uplifts all in the LGBTQ+ community. Nick is an avid fan of pop music, the Mets, tennis, and many TV shows.
As a student at BC, I was heavily involved during all four years with the only LGBT focused student group on campus, GLC (GLBTQ Leadership Council). With GLC, I had the opportunity to connect with many LGTBQ+ alumni and discovered there was a real need for reconnection and sharing of history. I am so excited to be a part of the Alumni Council so that we can foster both relationships between alumni and a reconnection to BC.
Helene Norton Russell '00 (She/Her/Hers, They/Them)
Adjunct Professor of Sociology, Johnson & Wales University Providence
Bi/pansexual, educator, intersectional feminist, advocate, parent of three.
To support LGBTQ+ students past and present.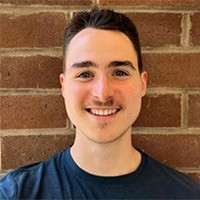 Chris Ramirez '19 (He/Him/His)
Software Development Engineer, Amazon (AWS)
I was born and raised in the San Francisco Bay Area to two Mexican immigrant parents. At Boston College, I studied computer science with minors in chemistry and studio art, and served as co-chair of the GLBTQIA+ Leadership Council. I now work at Amazon Web Services as a software development engineer and live in the North End, where my boyfriend and I enjoy Boston's restaurants on the weekends.
I was an active member of the LGBTQIA+ community on campus through GLC, as Spectrum lead, culture clubs, and other involvements. I hope to give students on campus a home and adequate support while on the executive alumni council, as I was lucky enough to enjoy during my time at Boston College.
Symone Varnado '19 (She/Her/Hers)
CEO and Founder of Merp Inc.
I am a disabled queer black woman who runs a cannabis tech company. Everything I put work into is usually centered around creating more space for marginalized people and amplifying the voices of these same people.
I remembered my time at BC being a black queer disabled woman and how my identities were fragmented in a lot of ways and still not embraced or respected in many spaces. I wanted to add to the representation of the queer community that is usually characterized as being mostly white. I wanted to aid in making BC a safer space for people who look like me or share  in my identities both during and after undergrad.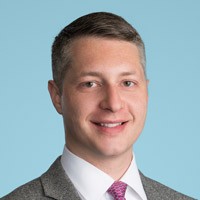 Matt Putorti '06 (He/Him/His)
Counsel, Pillsbury Winthrop Shaw Pittman LLP
I grew up in a small, rural town in upstate New York. I came out during my senior year at BC, spent two years after BC doing service work, and moved to New York City in 2008 to study at Fordham Law School. I have lived in the City since then and am a litigator at a private law firm.
I am grateful for many parts of my BC experience, which reinforced the importance of being humans for others, and connected me to so many wonderful people. One way for me to express that gratitude is to help build a visible and strong community of LGBTQ alumni who can advance progress.
 For inquiries regarding the Boston College LGBTQ+ Alumni Council, please contact: lgbtqalumni@bc.edu