FBI Deputy Director Paul M. Abbate will deliver the keynote address at the fifth annual Boston Conference on Cyber Security, to be held virtually on Wednesday, March 3. The two-hour conference provides an opportunity for cybersecurity leaders from the academic, analytic, operations, research, corporate, national security, and law enforcement arenas to come together and coordinate their efforts in creating a more secure cyberspace.
BCCS 2021 will stream live beginning at 12 p.m. ET. The event is free, but registration is required; register to attend here.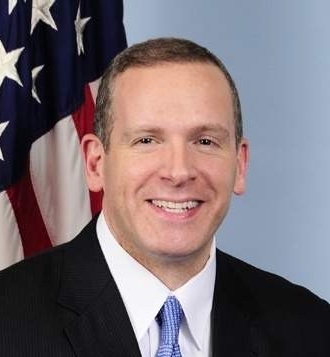 FBI Deputy Director Abbate, who supervises the bureau's domestic and international investigative and intelligence activities, will discuss the FBI's new cyber strategy, the current threat landscape, and the importance of strong partnerships in combatting the cyber threat.
His keynote will be followed by two panel discussions focusing on emerging technologies, operations and enforcement, and real-life cyber and national security experiences focusing on risk, compliance, policy, threat trends, preparedness, and defensive and mitigation strategies.

The first panel, "The State of Cyber and National Security," will feature FBI Boston Division Special Agent in Charge Joseph R. Bonavolonta. The second panel, "2021 Cyber Threat Intelligence Index & Cost of a Data Breach: Methods and Processes to Secure Your Business and Data," will feature Nick Rossman, global threat intelligence lead with IBM's Security X-Force.
---
---
Since its inception in 2017, BCCS has been presented through a partnership between the FBI and the M.S. in Cybersecurity Policy and Governance program at BC's Woods College of Advancing Studies.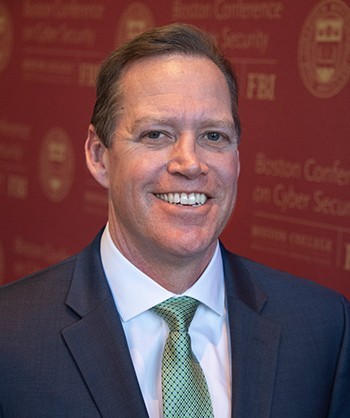 The conference is organized by Kevin R. Powers, founding director of the program and an assistant professor of the practice at Boston College's Law School and Carroll School of Management, with the FBI Boston Division and its cyber/counterintelligence program.
Across the United States, businesses and individuals lost approximately $3.5 billion to cybercriminals last year while reporting more incidents of internet crime to the FBI than any other year. In the Boston Division, victims suffered a total estimated loss of $50 million, according to Special Agent Bonavolonta. "Virtually every national security threat and crime problem we come across is cyber-based or digitally facilitated, and we're very much aware of the urgent need to address it," he said. "Our partnership with Boston College is part of our ongoing effort to strengthen the relationships between law enforcement, private industry, and academia in order to better address the increasingly complex cyber threats we're all facing."
BCCS 2021 marks the fifth year that the FBI has partnered with Boston College on what Powers calls an "all-hands-on-deck" approach to preparing for and combating cyber attacks.
"Although virtual this year, BCCS 2021 will continue to expand upon and strengthen the relationships between government, private industry, and academia to address the varying cyber threats, whether by nation states, cyber criminals, hacktivists, or terrorists," Powers said. "This is needed more than ever given COVID-19 and the move to the virtual workforce. 
"Once again, BC is taking the lead in fulfilling its mission of developing and educating leaders to meet the world's most pressing issues, and we're doing so by partnering with the FBI to discuss ways to strengthen cyber and national security—not only to protect government and industry networks and critical infrastructure, but also our private personal data," he added.
This collaborative approach of BCCS is a hallmark of the Boston College M.S. in Cybersecurity Policy and Governance program, which is an approved training provider for the U.S .Department of Homeland Security's National Initiative for Cybersecurity Careers and Studies. The BC program aims to prepare professionals to design, develop, and implement cybersecurity strategies that defend against and ensure recovery from cyberattacks and to bridge the communication gap between information technology security professionals and key business stakeholders.

All M.S. in Cybersecurity Policy and Governance courses are taught by cybersecurity industry leaders and practitioners doing cutting-edge work in the field; the program collaborates with more than 50 private industry and government leaders who serve as visiting professors and guest lecturers, or serve on the program's advisory council.

Learn more about the program at the M.S. in Cybersecurity Policy and Governance website.
 
Patricia Delaney, Ed Hayward | University Communications | March 2021