ABOVE: A scene from JoyceStick, a 3-D 'gamification' of James Joyce's Ulysses created by BC faculty and students.
Boston College faculty and students will showcase some of the University's most exciting research projects at ACCelerate: ACC Smithsonian Creativity and Innovation Festival, which takes place April 5-7 at the Smithsonian's National Museum of American History in Washington, D.C.
The ACCelerate Festival is an opportunity for the Atlantic Coast Conference's member institutions to celebrate creative exploration and research where science, engineering, arts, and design intersect.
Boston College initiatives to be featured at ACCelerate include JoyceStick—a 3-D "gamification" of the novel Ulysses that offers an immersive, virtual reality experience of the James Joyce classic—and  EduScape, another virtual reality experience that connects users to the city of Dublin. Professor of the Practice of English Joseph Nugent and BC students have undertaken both projects.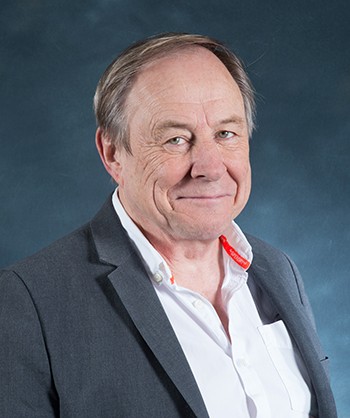 Nugent, who presented JoyceStick at the inaugural ACCelerate festival in 2017, said he's excited to return.
"We had an astonishing experience last time and we want to keep that up," said Nugent. "This festival appeals to two different demographic groups and I hope that we are able to connect with both children and adults. We'll be bringing back our prior program with Ulysses, as well as EduScape, which we have designed to be something a bit more lighthearted."
The JoyceStick/EduScape team includes Austin Bailey, Alexander Kim, Ricky Yang, Maxime Gautier, William Bordman, Nick Waggoner, Peter Zogby, Josh Artman, and Anthony Marquette.
Lynch School of Education and Human Development Professor of Science Education Michael Barnett will lead an exhibit titled "Seeding the Future; Next Generation Learning," featuring some of his National Science Foundation-funded innovations in science education, including projects that teach students to write computer code, examine soil biology, program environmental sensors, and participate in robotics.
Barnett said the festival is a great chance to reach out to the public—both children and parents.
"We like doing these events because it is a very different way of communicating our work to the public, instead of publishing in academic journals," said Barnett. "You get to interact with parents, a lot of whom are voters. So you can have some impact on parents to recognize the value of funded programs to get kids interested in science—and keep them interested."
Barnett's team includes Christian Asante, Pablo Bendrikson, Rajeev Rupani, Ekatherina Shlychkov, Megan McKinley, and Yihong Cheng.
In addition, BC School of Social Work Dean Gautam Yadama will be among eight faculty members selected from the 15 ACC institutions for a series of interdisciplinary conversations called "Bridging Chasms."
The student jazz ensemble BCbOp! will also perform at ACCelerate.
The 2019 ACCelerate festival is programmed by Virginia Tech's Institute for Creativity, Arts, and Technology, the Smithsonian, and the Lemelson Center for the Study of Invention and Innovation.
For additional information, visit www.acceleratefestival.com.
—Ed Hayward | University Communications | April 2019