In a new, nationwide study to determine how the disruptions from COVID-19—including school closings, online classes, canceled playdates, and parents juggling work and schooling—are changing children's language learning environments, researchers from Boston College and the University of Maryland are going straight to the source: engaging parents as "citizen scientists."
Their recently launched KidsTalkapp, a language scrapbooking tool, helps parents create timelines of their children's evolving speech development by recording their conversations—not only for their own family archives but to provide data to help developmental psychologists better understand language development and how it may be affected by the pandemic.
"A lot of parents are concerned that being away from school and peers will negatively affect their kids' development," said Boston College Assistant Professor of Psychology and Neuroscience Joshua Hartshorne, head of the University's Language Learning Lab and one of the principal investigators of the study. "But the truth is, we don't know. The effect could be small. It could be huge. There could be none at all. The only way we can find out is to measure."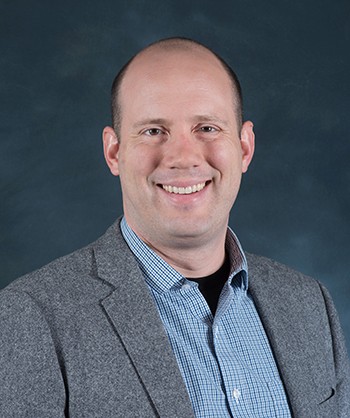 Hartshorne is collaborating with Yi Ting Huang, associate professor of hearing and speech sciences at the University of Maryland. Funded by a National Science Foundation Rapid Response Research grant, theirs is the first web-based platform for collecting language samples from families, which are usually conducted through specialized equipment in labs or homes.
With their labs closed last spring due to the coronavirus pandemic, the researchers pivoted to the online platform to reach parents directly. As parents themselves, they sought to create a project that would shed light on what families have been going through, and involve them as stakeholders.
"Families are facing enormous stress right now, and this changes how we interact with each other," Huang said. "If we understand the different ways in which this crisis is impacting families more precisely, we can develop better ways to support parents and children."
Through their website and the launch of a mobile phone application, Huang and Hartshorne invite participation from parents with children ages one to eight. Their collaboration includes providing short audio recordings of interactions with their children—a "digital language scrapbook"—and the completion of surveys about their families. Participants choose their level of engagement, which can range from a few minutes to a few hours each week.
Voices are powerful vehicles for remembering, and language scrapbooking facilitates learning about the science of language and child development, Hartshorne and Huang explain on the KidTalk website. These scrapbooks "offer a window into how language develops, both within and across children. Over time, you will make a timeline of your child's changing speech. We will combine your data with those of others, and send out updates about our findings."
Not only is language scrapbooking a fun activity for young children, but these scrapbooks may be shared with extended family members during this time of social distancing.
"

The effect could be small. It could be huge. There could be none at all. The only way we can find out is to measure.

"
Leveraging mobile phone technology to facilitate parents' collection of speech samples increases the amount of child development data that may be collected and provides the researchers with a broader and more diverse population, which is more difficult to achieve with research conducted in the lab.
The goal is to collect data from hundreds of thousands of families from across the United States, including children in all 50 states and spanning all social and economic backgrounds. The ultimate aim is to build a database representing six million families.
"If we can encourage parents to participate, we can collect a lot of data right in the home and study the different phenomena we haven't been able to really investigate before," Huang said. The study, she added, could provide a new lens through which to examine how changes in socio-economic status (SES) may affect speech acquisition and language development.
"Even high SES families may be experiencing new social and economic stress right now," Huang said. "So, we may be able to see the extent to which that stress affects kids independent of typical cultural and race factors."
According to Huang and Hartshorne, the results of their study will have important applications: It will generate knowledge to help policymakers support families after COVID-19. The long-term impact of the work goes beyond the present pandemic, they said.
"COVID-19 is a once-in-a-century event, but the next century is coming," Hartshorne said. "Regional crises like natural disasters and wars cause similar social and economic disruptions. The more we understand how this affects children, the better we can plan."
Rosanne Pellegrini | University Communications | November 2020