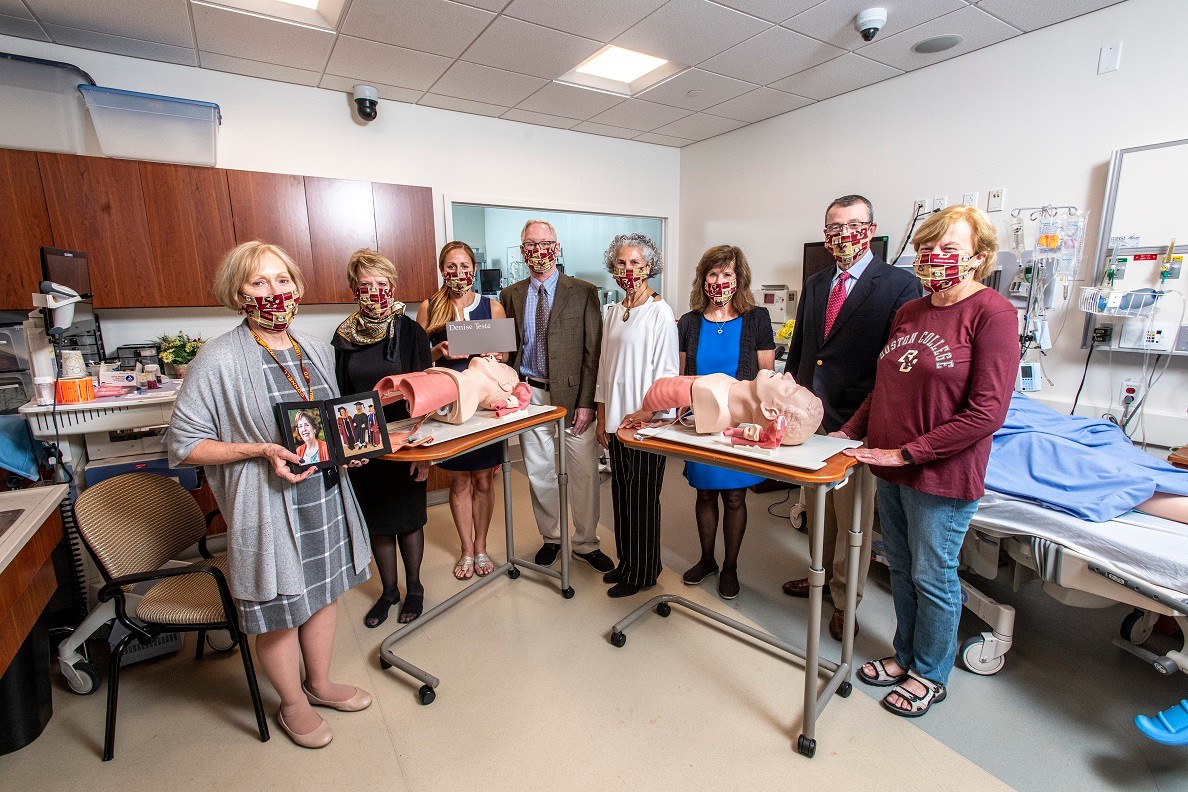 The Connell School of Nursing's Certified Registered Nurse Anesthetist Program has added to its lab three new "manikins"—human-shaped models used to teach students basic and advanced airway management prior to beginning clinical experience in the operating room—thanks to donations made in memory of CSON Clinical Assistant Professor Denise Testa, a nurse anesthetist and co-founder of the CRNA program who died in 2020 at age 62.

The manikins were unveiled on September 17 in the Simulation Lab in Maloney Hall. Attending the unveiling were Testa's colleagues from her clinical anesthesia practice and BC, including CRNA faculty Susan Emery, Caitlin Vitale, and Allan Thomas, and James English '74, B.S.N. '79, former president of Anaesthesia Associates of Massachusetts, the group that partnered with the Connell School in developing the nurse anesthesia program.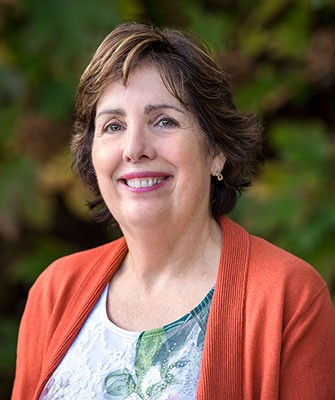 The CRNA program was co-founded in 2002 by Emery and Testa, who served as program director and assistant director, respectively. Testa, who earned a doctorate from Boston College in 2016, was a highly regarded clinician, educator, and mentor, according to her colleagues and former students.
"Denise had a unique ability to engage students in the classroom, simulation laboratory and the operating room," recalled Emery, a clinical associate professor. "She was a strong student advocate and a wonderful colleague.
"Since Denise taught respiratory physiology as it relates to anesthesia practice, we thought these manikins would be an excellent way to honor her teaching," Emery added.
 
Kathleen Sullivan | University Communications | September 2021