In addition to teaching and conducting research, faculty in the Connell School of Nursing are also involved in clinical practice. More than one third of the faculty are working or volunteering as nurses and nurse practitioners in hospitals, clinics, and medical offices. These are challenging times to be a nurse, but the Connell School faculty has answered the call and their work is not only helping patients but serving as a model for BC nursing students.
Three Connell faculty members share their experiences as nurses on the front lines of the COVID-19 pandemic. Though each person's experience is unique, they wrestle with many of the same feelings: anxiety of the unknown, fear about the virus' mortality rate, concern about infecting family and loved ones with the virus, anger about the inadequate supply of personal protective equipment, and sadness for patients who cannot have family and friends with them because of restrictions on visitors. The most striking commonality is the pride and unwavering commitment they have to serve as a nurse during the most pressing public health emergency in a hundred years.
---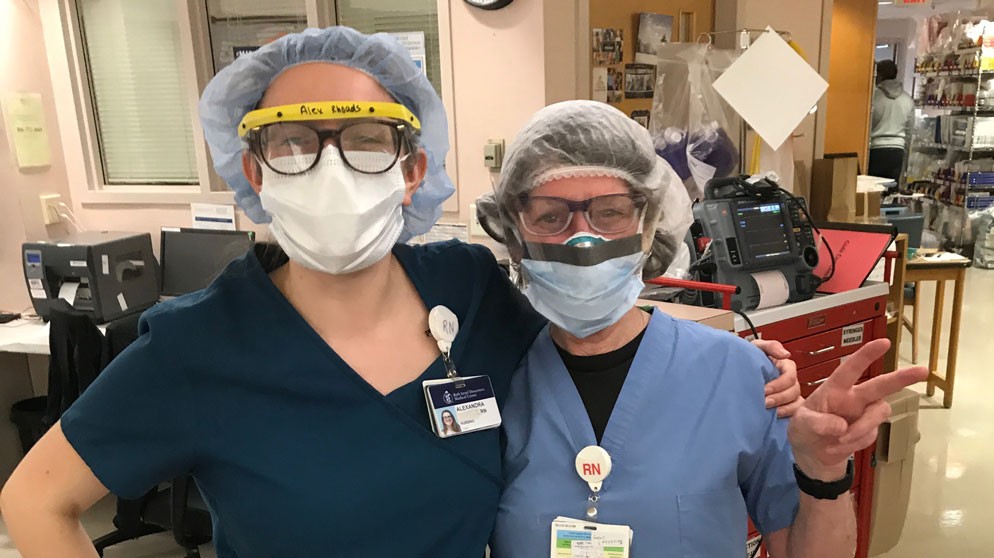 Jane Ashley
Associate Professor
Ashley (above, right)  has been a Connell School faculty member since 1983 and a nurse at Beth Israel Deaconess Medical Center since 1984. She works one or two days a week on a trauma floor where she has experienced caring for patients who have suffered accidents like motor vehicle collisions or falls at home. Suddenly now, her floor is dedicated to COVID-19 patients.
New reality
"My first experience with being a COVID nurse is that I flash back to what it was like to be a brand spanking new nurse, just graduated from school. For the first two hours of my shift, it's as if I've never worked as a nurse before. I take everything slowly and deliberately. It's an uncomfortable experience and, mercifully, it doesn't last long. Sometime mid-morning I realize I've got my nursing mojo back. I don't know when it returned but I do know that it was helped along by watching my younger nurse colleagues maneuver this strange new world with confidence and competence and even humor. These nurses are caring for patients every day working long shifts and overtime."
"The most difficult part of nursing during the pandemic is without a doubt the limited supply of PPE," said Ashley. "I get one N95 mask for a week that I keep in a plastic container at the hospital when I leave for the day. There have been times when there weren't enough protective gowns so nurses needed to conserve the supply and make do with alternatives. My hospital is doing the best they can, but the requirements of caring for so many sick people have, at times, outpaced resources.
"The other aspect of wearing protective gear is that it takes time to put it on and take it off correctly," added Ashley. "It is impossible now to quickly 'check in' on a patient, or to answer a simple question or to drop something off to one patient before attending to another because just entering a patient's room takes time. Nurses have found workarounds to some of these problems; for example, we all carry our patients' phone numbers with us now so we can call into the room. Other issues are harder to solve.  When an emergency bell goes off and the patient requires a rapid response, the slow donning of protective gear is not ideal."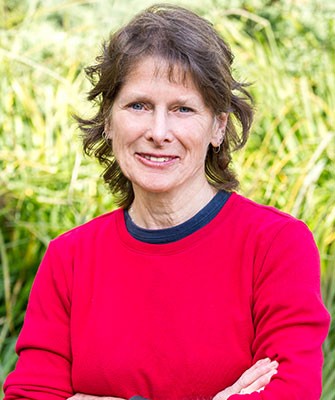 Loneliness
"The isolation of this illness is undoubtedly hardest on the patients. The people I have cared for range from being nearly well to being very sick. My patients, every one of them, have cried during my shift, some out of fear but most out of loneliness," said Ashley, who added that her hospital is working on creative ways to connect people with their families.
Little moments of normalcy

"At lunch we are allowed to remove our double masks and goggles so we can eat, and especially, so we can drink. Protective gear is stifling and it is not so easy to keep hydrated," explained Ashley. "Everyone has red indentations across their noses and cheeks from wearing the protective gear, but it is a refreshing change to be able to see everyone's face. Conversation is surprisingly normal--food, love interests, the shows that are being binge-watched."
Concern for family
"One thing that strikes me in talking with nurses and others at the hospital is that the one concern everyone has is bringing the virus home," said Ashley. "It is not necessarily about getting the virus themselves, but somehow giving it to others."
Ashley lives in a two-family home. Her concern extends beyond her own household to her 88-year-old neighbor and friend whom Ashley cares for. "Contracting the virus would be devastating for her.
"I am as safe at the hospital as I can be and I am vigilant afterwards. I hope it is enough. My scrubs are covered by a precaution gown when I'm in a patient's room, and nurses have always had 'hospital shoes,' that is shoes that are set aside for the hospital and are worn absolutely No Where Else in the World, but I wonder about other things. Is it safe to bring a backpack or a lunch bag to the hospital and more importantly, home again? A shower is my first stop after work and my scrubs go straight into the washing machine."
Finding a balance
In her down time, Ashley relies on familiar activities to keep busy, though some are experienced in a different way. She has started a vegetable garden, and reads and walks daily. Her Zumba class at the YMCA has been replaced with an online exercise class. "My spouse is an opera fan so we've been watching the live-streaming operas from the Met and the productions from the National Theatre in London. And Zoom plays a part of my life most days. I meet weekly with my siblings—five brothers and one sister—who all live in California. In this time of separation, Zoom has helped us be more in touch than ever."
Feeling supported
"It seems to me that people have been very appreciative of the role of nurses during the pandemic," said Ashley. "I see it every day from scheduled applause for the health care workers to kids' messages of thanks chalked on the sidewalk, to the snacks and treats that mysteriously appear at meal times. It's heartwarming and encouraging."
Ashley says her wish is to see an "outpouring of support to those who are most in need. I worry for those who have lost jobs, who need to pay rent, who don't have enough food."
Ashley is thankful that the public is following guidelines for social distancing. "Until we have widespread tracking and a vaccine, social distancing is our best weapon against the pandemic."
---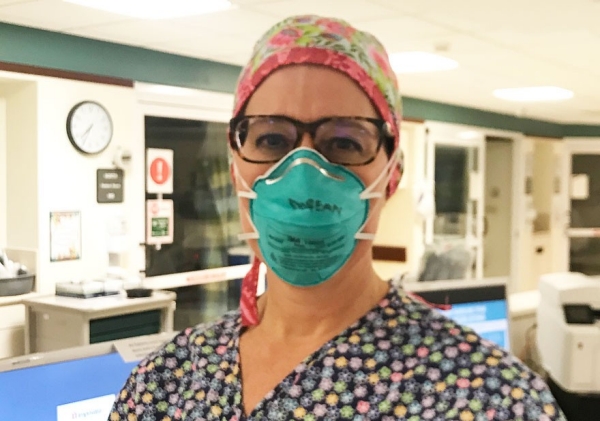 Dorean Behney Hurley
Clinical Instructor
Hurley is a registered nurse who works weekends in the Critical Care Unit at Emerson Hospital in Concord, Mass., currently caring for both COVID and non-COVID patients. Previously, she was an RN at Boston Medical Center. She has been a Connell School faculty member since 2010.
New reality
The critical care unit of a hospital is always an intense place, but Hurley says COVID-19 has elevated the intensity level. "Our patients are extremely sick and require a large amount of sedation to manage their respiratory status on the ventilator. Keeping patients comfortable with sedation requirements is a challenge. I have proned [intricate process of turning a patient onto his or her stomach to improve effectiveness of ventilation] more patients in the last three weeks then I ever did as a surgical trauma ICU nurse."
While most people are practicing social distancing and following stay-at-home orders, Hurley says she sees some people downplaying the seriousness of the pandemic. "I feel if these individuals saw what we did for a day and saw the suffering that some people are experiencing, that maybe they would just get it."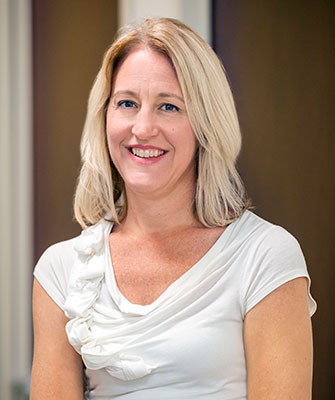 Surrogates for the family
"Family and significant others are such an important part of the health care team. Since visiting hours have been suspended, emotional support that families provide is missing," she said. Emerson Hospital nurses have utilized FaceTime and video conferencing to connect families and patients.
"We are trying our best with digital applications, but it is not the same as someone at the bedside," added Hurley.
"As nurses we provide emotional support to family as they are grieving at the bedside. I feel we are now the surrogates and the caregivers in this process. You ask yourself 'how would I feel if this were my parent or loved one?  What would I want the nurse to do?' We are trying to provide it, but it is emotionally taxing.
"I had a non-COVID patient who was on comfort measures and her family was not able to be there at the bedside with her. We were able to video conference them and they were able to talk to her as she passed. It was very moving experience; as they expressed their love for her, we were there holding her hand for them."
Concerns for others
In addition to her patients, Hurley also worries about her co-workers. All are experiencing stress and some have tested positive for COVID-19. "I worry about stress that health care workers are facing and how many of us will experience PTSD (post-traumatic stress disorder). I'm concerned for my co-workers who have tested positive. I've been able to check in with some of them to see how they are doing and if they need anything."
Hurley also take steps to protect her family. "I have a routine where I change at work and get a shower immediately when I get home so as not to expose my family. I am very meticulous to hand hygiene at work and at home. I sanitize everything before I bring it into the house for extra caution."
Finding a balance
Hurley says she relies on the power of prayer and her family during these difficult times. She says her husband has been a great source of emotional support and makes certain there is always a meal waiting for her after her shift, no matter how late that can be. And, their five-year-old twins offer a welcome distraction. "We try to do something fun each day, especially if we can get outside. We did a scavenger hunt walking around our neighborhood and play tag at the park down the street. We tend to watch a movie during the evening together. Their two favorites right now are 'Moana' and 'The Lion King'."
Supporting nurses
When asked how those outside the health care field can support nurses and health care workers, Hurley said: "Thank yous are always welcome." She also noted that it's great when someone sends in food from an area restaurant, because it feeds the nurses and supports the hospitality industry, too.
Nurse camaraderie
Hurley expressed pride in the team she has been a part of at Emerson. "The teamwork has been awesome. I am proud of my co-workers and the ability to support each other at the bedside and emotionally."
---
Jacqueline Sly
Clinical Instructor/Associate Chairperson
A Connell School faculty member since 2011, Sly also is a nurse practitioner at Signature Healthcare in Brockton, Mass. In early March as COVID-19 cases were emerging in Massachusetts, she was seeing patients in the office.

This was before guidelines such as social distancing and wearing masks in public were in place. The office had to quickly pivot to providing patients care through telehealth, which proved especially challenging for patients with disabilities. She reports that the office has become quite sophisticated providing care through this new interaction.

Providing care during a pandemic
Even before Italy went into a nationwide shutdown in March, Sly was surveying the Mass.gov, CDC, and WHO websites to stay abreast of what was happening around the world and locally. "It was evident that PPE was scarce everywhere across the U.S. My daughter got very concerned for me and for anyone in the house that was older than 50. I didn't have proper protection and we both knew it. She gave me her chemistry goggles which fit perfectly over my glasses. What felt silly and like overkill then is common practice today. I think by far the lack of protective gear is the biggest fear for health care workers today. How can we do our job without it?"
Sly was working with patients in an outpatient setting, trying to redirect patients under investigation for COVID-19 to the appropriate but limited screening locations, but this led to seeing more acute problems since many people were fearful of going to the hospital. Fortunately now, she notes, screening locations have expanded.
The deadly potential of the virus hit close to home when she learned one patient had two family members die from COVID-19 on the same day.
Sly said she has experienced a rollercoaster of emotions since the pandemic began, feeling frightened for herself and her communities, defeated in the limited ability to speed the recovery of COVID patients, angry that the stockpile of protective gear is insufficient nationally, and lonely.
"I felt lonely because as the crisis was unfolding, I wasn't sure those close to me understood the magnitude of fear and uncertainty that surrounded the health care industry," she said. "As I looked down one more throat, no matter how careful I was, I silently considered my own mortality."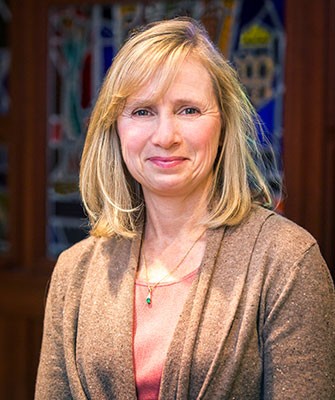 Keeping loved ones safe
Like many nurses, Sly is torn between her need to keep socially distant from her family with her family's need for her. Sly is the primary caregiver for her mother, but felt the risk of exposure was too great, so her mother has relocated to be with family in Texas.
"I live with my disabled 87-year-old father-in-law and I am keeping my distance even though he needs me more now than ever. My household has remained free from COVID," she added. "I continue to count my blessings."
Thankful for BC friends
Sly, who earned a bachelor's degree from CSON in 1988, has received emotional sustenance from fellow Eagles, namely friends and former roommates who have checked on her regularly and sent her encouraging words.
"Nine of my BC besties have a group chat with lots of encouragement and love during this pandemic. I have received text messages to 'go to bed' because they knew I needed the rest and little snippets of the 'Sound of Music' to calm me down the night before I went to work. We commiserate on what I should cook and freeze so that I didn't have to spread germs in the kitchen at home. There has been lots and lots of love and prayers. They have truly been there for me."
Supporting nurses
When asked how those outside the health care field can support nurses and health care workers, Sly said: "Be compassionate in your conversations with nurses, they feel vulnerable and need to feel loved and valued. Perhaps offer an unused apartment in the basement, if there is worry of exposing someone vulnerable in the home."
She added that the public could help by staying home, offering a hot meal, and advocating for more personal protective equipment, especially masks.
Nursing pride
No matter how daunting the challenge, Sly's commitment to nursing has stayed strong. "My identity is firmly attached to being a nurse and nurse practitioner. I knew what I was embarking on when I selected the nursing profession 30 years ago. It is an incredibly rewarding profession, but it is during times like this that it is also profoundly hard work.
"In the end, I would not give up my nursing role for one second. I still feel privileged to care for others during their most vulnerable periods. When I put that stethoscope around my neck, the opportunities to show love and be loved are in every interaction and that gives me a great sense of fulfillment, pride, and satisfaction."


Kathleen Sullivan | University Communications | April 2020
Tracy Bienen of University Communications contributed to this story.
Read more about how members of the Connell School of Nursing community are responding to COVID-19.