The National Science Foundation has awarded a six-year, $1,781,000 grant to the Lynch School of Education and Human Development for its project, "Developing Exemplary Mathematics Teacher Leaders for High-Need Schools: Content, Equity and Leadership," a reflection of the success of an initiative launched in 2013 to prepare qualified and effective mathematics teachers.

Lynch School Professor Lillie R. Albert, the project's principal investigator, and two Mathematics faculty colleagues in the Morrissey College of Arts and Sciences were originally awarded approximately $1.6 million by the NSF to train, support, and help retain mathematics teachers in Massachusetts' public schools.

Mathematics Professor and James P. McIntyre Endowed Chair Solomon Friedberg, Associate Professor of Mathematics Chi-Keung Cheung, Mathematics Associate Professor of the Practice Juliana Belding, and Eden Badertscher, senior project director at the Waltham-based global nonprofit Education Development Center, are project co-investigators.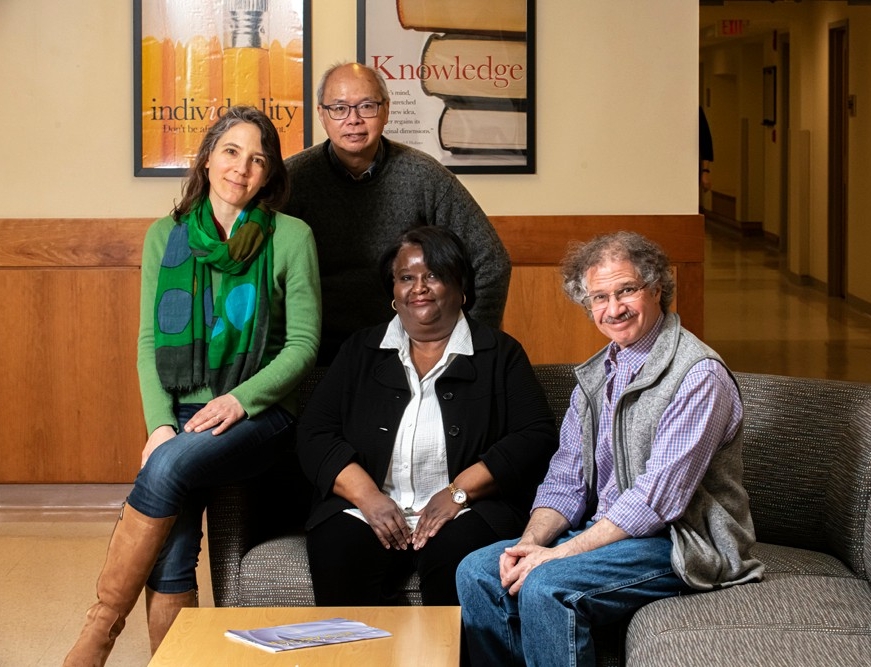 The enhanced project, focused on master mathematics teachers in high-need districts in the Greater Boston area, will merge mathematicians, mathematics educators, mentorship experts, and teachers to create a professional community focused on content, equity, and leadership.  

"The nation needs more outstanding mathematics teachers, who are critical to our competiveness in the global economy," said Albert.  "This urgency is magnified in high-need school districts where students are less likely to participate in the future STEM workforce.  Teacher effectiveness in these communities not only requires deep content knowledge, but the complementary use of equity-related teaching practices designed to address opportunity gaps related to race and socioeconomic status."

The project will offer a broad, five-year program of professional leadership development for 14 exemplary Master Teaching Fellows, and serve as a model for combining disciplinary expertise with an understanding of the diverse American classroom and management development.

According to Albert, the participating teachers will be prepared to assume leadership roles in their respective schools and districts following program completion.

"As the program advances, the educators will systematically learn mentorship skills, assume increasing responsibility for professional development, and then draw on their supervisory skills to improve staff capabilities in their schools and districts, and advancing knowledge among a wider group of teachers."

"Math is used in many jobs and across many disciplines, but there are troubling gaps in math achievement correlated with race and socioeconomic status," said Friedberg.  "Our interdisciplinary team will take substantial steps to address this in the Greater Boston area.  I'm excited that we are collaborating on this work, as this challenging problem requires our different areas of expertise and perspective."

"We are very pleased that Professor Albert and our colleagues from the Mathematics Department will continue their important work preparing mathematics educators to work in underserved districts," said Stanton E.F. Wortham, the Charles F. Donovan, S.J., Dean of the Lynch School.  "This will give more young people a fair opportunity to access technical jobs."
Phil Gloudemans | University Communications | March 2020