Luisa Maria Nieto Ramirez, a postdoctoral fellow in the laboratory of Associate Professor of Biology Tim van Opijnen, has been named a 2020 Pew Latin American Fellow in the Biomedical Sciences.

The Pew Latin American Fellows Program in the Biomedical Sciences provides support for young scientists from Latin America to receive postdoctoral training in the United States, giving them an opportunity to further their scientific knowledge while promoting investigatory exchange and collaboration between the two regions that will ultimately result in research advances in Latin America.

The fellows will work under the mentorship of prominent biomedical scientists, including alumni of the Pew Scholars Program in the Biomedical Sciences. A native of Colombia, Nieto Ramirez is one of 10 postdoctoral fellows selected from across Latin America—including Argentina, Brazil, Chile, Colombia, Guatemala, Mexico, and Peru—to receive two years of funding to conduct research.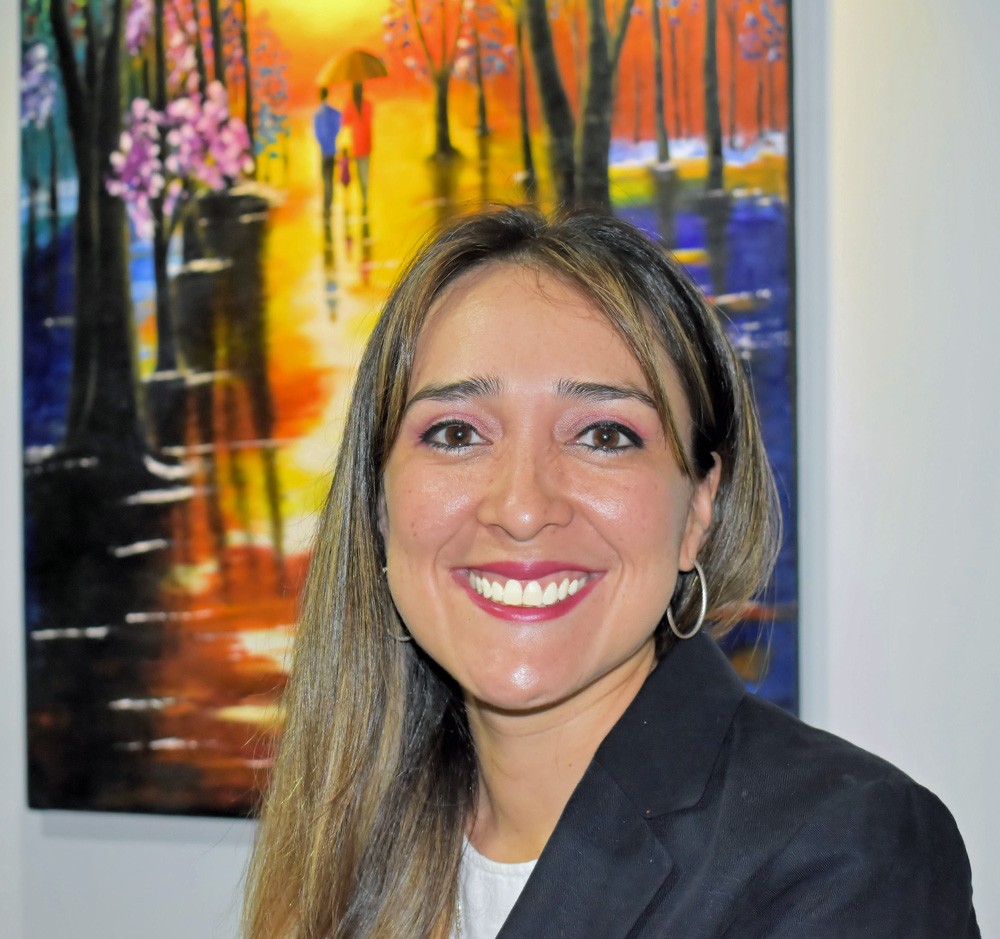 "From the moment I knew about the Pew Latin American Fellowship, I pictured myself as one fellow of this prestigious program," said Nieto Ramirez. "Now under the guidance of an excellent scientist and pioneer in the field, Dr. van Opijnen, the dream has come true. I cannot be more thankful for this lifetime opportunity."

Nieto Ramirez will study how the immune system recognizes and eliminates the pneumonia-causing microbe Streptococcus pneumoniae (Spn). Early clearance of Spn infections requires a two-pronged approach: First, proteins that are part of the complement system—one of the body's first lines of defense—attach themselves to proteins on the surface of the bacteria; these "marked" microbes are then detected by immune cells, which engulf and digest the intruders, she said.

"Using an array of cutting-edge methods in genomics, immunology, biochemistry, and microscopy, I will characterize the proteins present on the surface of Spn, pinpoint which are recognized by complement, and assess which can be altered by the bacteria to evade immune detection," Nieto Ramirez said. "My findings could lead to new strategies for combating and clearing Spn, a potentially deadly bacteria, which is currently the leading cause of pneumonia in young children, even in the post-vaccine era."

Research interests among members of Pew's 2020 class of Latin America scholars include how leukemia stem cells evade detection by the immune system, how the influenza virus can increase susceptibility to secondary bacterial pneumonia, and how the human immunodeficiency virus, HIV, can hide quietly inside host cells, according to the Pew announcement.

"The pursuit of scientific discovery calls for diverse perspectives from around the world," said Rebecca W. Rimel, president and CEO of The Pew Charitable Trust. "Pew is thrilled to welcome these promising Latin American fellows to our global network of researchers as they explore new frontiers in biomedical science."

Fellows who choose to return to Latin America to launch their own research labs will receive additional funding from Pew. Approximately 70 percent of participants have pursued this path, to contribute to the development of a more robust biomedical research community in Latin America.

"The 2020 class of fellows brings a global perspective that will help advance biomedical discovery," said Eva Nogales, a professor in the department of biochemistry, biophysics, and structural biology at the University of California, Berkeley, and chair of the Pew program's national advisory committee. "By collaborating with investigators in the United States and Latin America, these rising talents benefit scientific progress in both regions."

Ed Hayward | University Communications | June 2020