Assistant Professor of Biology Emrah Altindis has received a $110,000 grant from the Juvenile Diabetes Research Foundation to support his research into Type 1 diabetes, or T1D.

"I am honored to receive this prestigious JDRF Innovative Grant that is specifically designed to support highly innovative research projects to better understand T1D," Altindis said. "We are grateful for this support and happy to see that our work on pediatric T1D is now recognized by the main foundation, JDRF, in the field."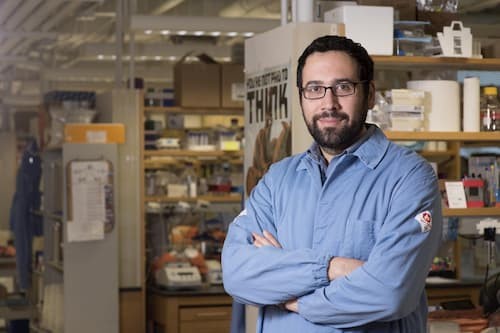 The funding will support his lab's work on a "high-risk, high-impact" project exploring the link between gut microbes, viral infections, and T1D onset, he said.

The project is an outgrowth of the lab's recent discovery of microbial insulins. The project will involve the use of genomic sequencing technologies to examine whether microbes stimulate onset of T1D, he said.

There are more than 1.5 million T1D patients in the United States, according to the American Diabetes Association.

"Because we do not understand the disease dynamics and cannot identify the main trigger(s) of the disease, there is no way to prevent new cases or cure T1D," Altindis said.

Altindis hopes the project will contribute an important missing element in the knowledge of the role of microbes in T1D. Confirming a new link between gut antigens, microbial insulins, and T1D could advance the development of new therapies, such as vaccines, antibiotics, or probiotics for prevention and treatment of the disease.
Ed Hayward | University Communications | February 2022