Biochemistry majors Kaitlin Malley and Patrick McGeoghegan have been named Beckman Scholars by the premier fellowship program funded by the Arnold and Mabel Beckman Foundation to support outstanding undergraduate students in the sciences.
The sophomores were selected by a faculty committee established as part of a three-year, $156,000 foundation program award which supports the selection of two scholars each year. Last year, chemistry major Enric Adillon and biochemistry major Eric Snow, now juniors, were chosen as Beckman Scholars.
"It was a difficult decision given the high-quality applicants but we are excited to see the great work that Patrick and Kaitlin will be able to accomplish in the next two years as Beckman Scholars," said Associate Professor of Chemistry Jeff Byers, a co-principal investigator on the grant and a member of the steering committee.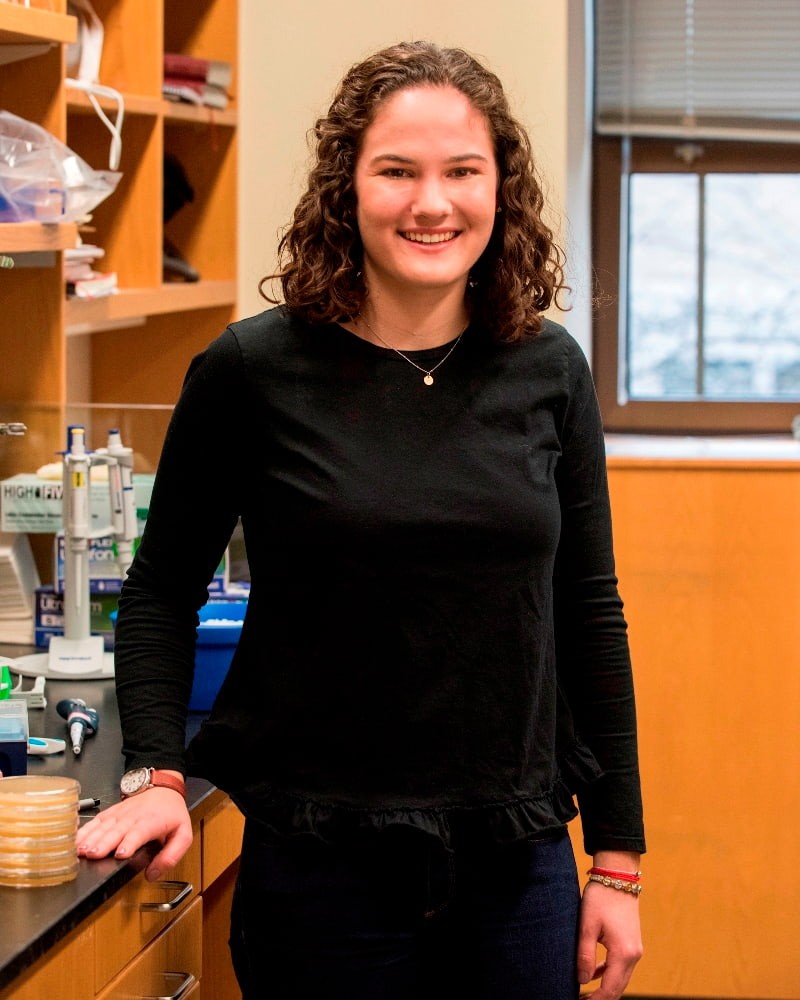 As Beckman Scholars, Malley and McGeoghegan will receive financial support for their research for two summers and their junior years. Both will be paired with faculty mentors: Malley with Associate Professor of Chemistry Abhishek Chatterjee and McGeoghegan with Associate Professor of Biology Michelle Meyer.
The two students will attend the annual Beckman Scholars Symposium with their peers from around the U.S., as well as professional conferences in their respective fields.
"It is a tremendous honor to be named a Beckman Scholar, as it will allow me to make connections within the scientific community and continue my research in the Chatterjee lab," said Malley, of Grosse Pointe, Mich. "I am most looking forward to being able to develop my own research project where, for the next year-and-a-half, I will be able to focus my efforts in the lab."
The Chatterjee lab studies the incorporation of unnatural amino acids into proteins and the engineering of the genetic vectors and translational machinery involved in such processes, Malley said: "Proteins containing unnatural amino acids are used in a variety of contexts and provide many exciting opportunities for possible projects."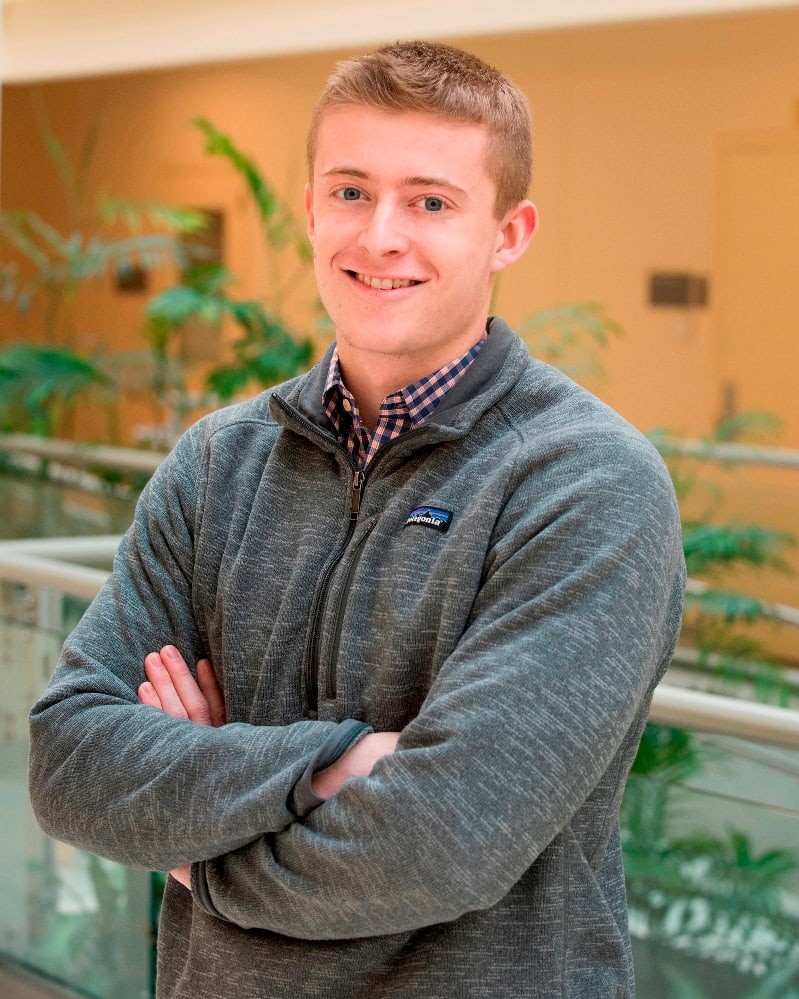 McGeoghegan, of Hingham, Mass., said he's excited about both the research and the opportunities the national Beckman program offers to connect with undergraduates at other institutions.
"This is an honor because the program offers two years of research with experienced mentors, but also allows me to get out of the lab and collaborate with undergraduates from all over the country," McGeoghegan said. "I think this experience is going to give meaning to the research I conduct over the next two years and I'm excited about that."
McGeoghegan plans to work with Meyer to research new antibiotic targets, known as RNA regulators. When these RNA regulators bind specific ligands, they can turn essential bacterial metabolic pathways on or off. Working with Meyer and Associate Professor of Physics Kenneth Burch, McGeoghegan will use graphene to determine whether or not certain RNA regulators bind particular ligands based on changes in electrical conductivity.
BC was one of 12 colleges and universities chosen last year for Beckman Program Awards. With additional funding from the University, the Beckman program has raised its profile on campus by hosting a Beckman Scholars Colloquium, bringing leading scientists to campus to give talks geared towards undergraduate students, and connecting with students interested in pursuing careers in chemistry and biology.
The first Beckman Scholars Colloquium will be held on May 1, where Harry Gray from the California Institute of Technology will deliver a lecture titled "Fuel for the Planet from Sunlight and Water."
— Ed Hayward, University Communications | March 2019