Former Ohio Governor and two-time Republican presidential candidate John Kasich, whose career has defied easy categorization in America's partisan political arena, will speak at Boston College as part of the Winston Center for Leadership and Ethics Clough Colloquium on April 7 at 4 p.m. in the Yawkey Center.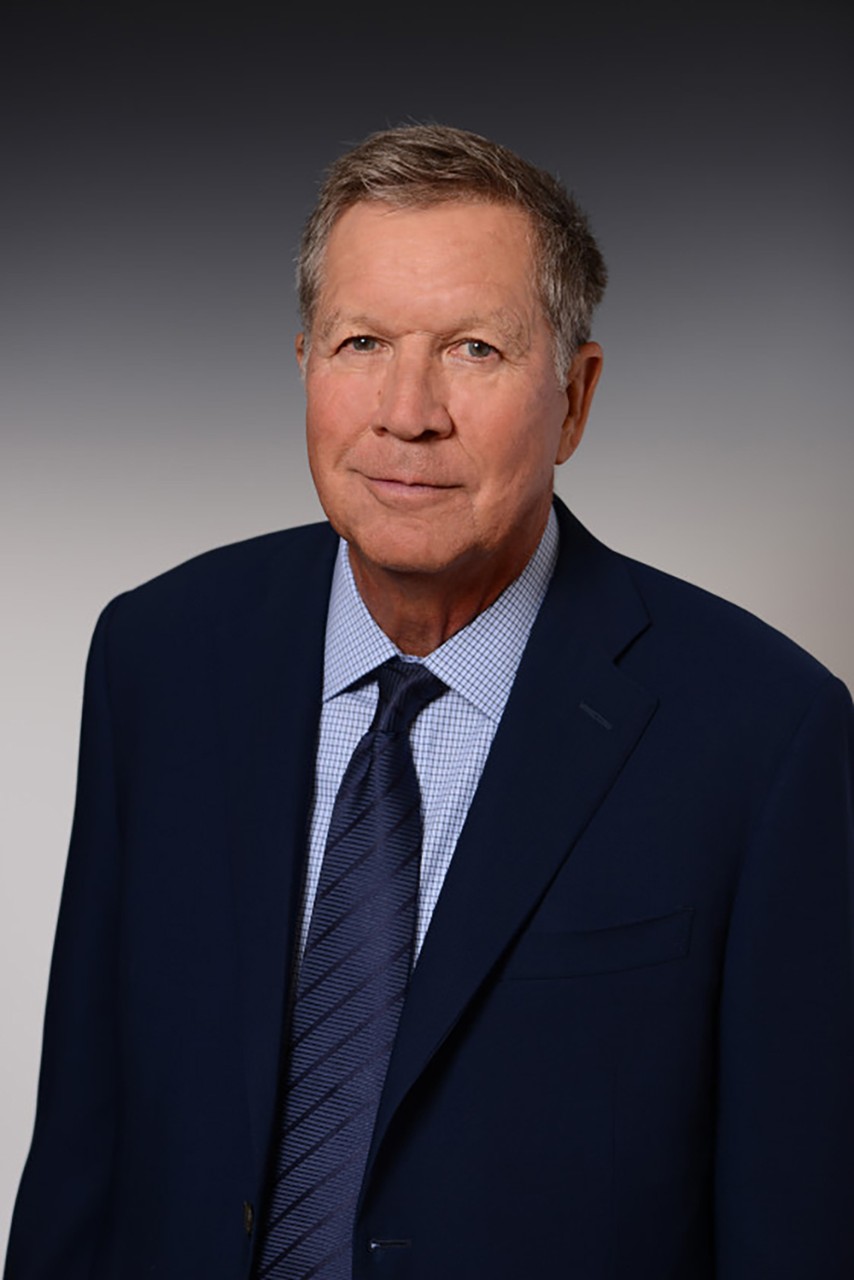 A member of the United States House of Representatives for 18 years, where he served on the House Budget Committee, Kasich made his first presidential run in 2000. After working in the private sector from 2001-2009—including as an executive for Lehman Brothers—and hosting a show on Fox News, Kasich reentered politics in Ohio's 2010 gubernatorial election and defeated incumbent Ted Strickland. His national profile rose during his two terms as governor, which included clashes with public sector employees and especially teachers' unions, his decision to expand Medicaid under the Affordable Care Act, his battle against the state's opioid addiction crisis, and his passage of several anti-abortion laws.

However, even as Kasich has drawn liberal and Democratic criticism for his views and actions, he also has held positions at odds with many conservatives and Republicans through, among other things, his acceptance of same-sex marriage after the landmark U.S. Supreme Court decision; his support for improved policing standards after controversial police-involved shootings; and his call for restrictions on sales of AR-15 style rifles.

Kasich also became an increasingly entrenched opponent of Donald Trump during and after the 2016 presidential campaign. He refused to extend his support for Trump after withdrawing from the race, became a frequent critic of the Trump presidency, and expressed support for the 2019 impeachment inquiry against Trump. He spoke at the 2020 Democratic National Convention in support of Joe Biden.

In 2019, Kasich made his debut as a senior political commentator for CNN, and last year co-launched the podcast "Kasich & Klepper" with Jordan Klepper of "The Daily Show," which explores American life, culture, and politics. He is the author of New York Times best-sellers Courage is Contagious; Stand for Something: The Battle for America's Soul; Every Other Monday; and Two Paths: America Divided or United. His most recent book, released in 2019, is It's Up To Us: Ten Little Ways We Can Bring About Big Change.

The Clough Colloquium was established through the generosity of Charles I. Clough '64 and Gloria L. Clough, M.Div. '90, M.S. '96. Offered twice a year, the colloquia feature leaders from all fields and backgrounds at both the national and international levels who share lessons and insights from their personal and professional journeys.

The event is free and open to the public. For more information, visit the Clough Colloquium webpage.

University Communications | March 2022