Nationally recognized attorney and racial justice advocate Jeffery Robinson, founder and CEO of the Who We Are Project and writer of the documentary "Who We Are: A Chronicle of Racism in America,"  will formally begin his tenure as the Jerome Lyle Rappaport Distinguished Visiting Professor in Law and Public Policy at Boston College Law School on September 8, when he will present and discuss the award-winning film at 7 p.m. in BC Law East Wing 115 A and B.
Registration is required for the event, which is co-sponsored by the BC Black Law Students Association, LAHANAS, Boston College Forum on Racial Justice in America, and Boston College School of Social Work. Register here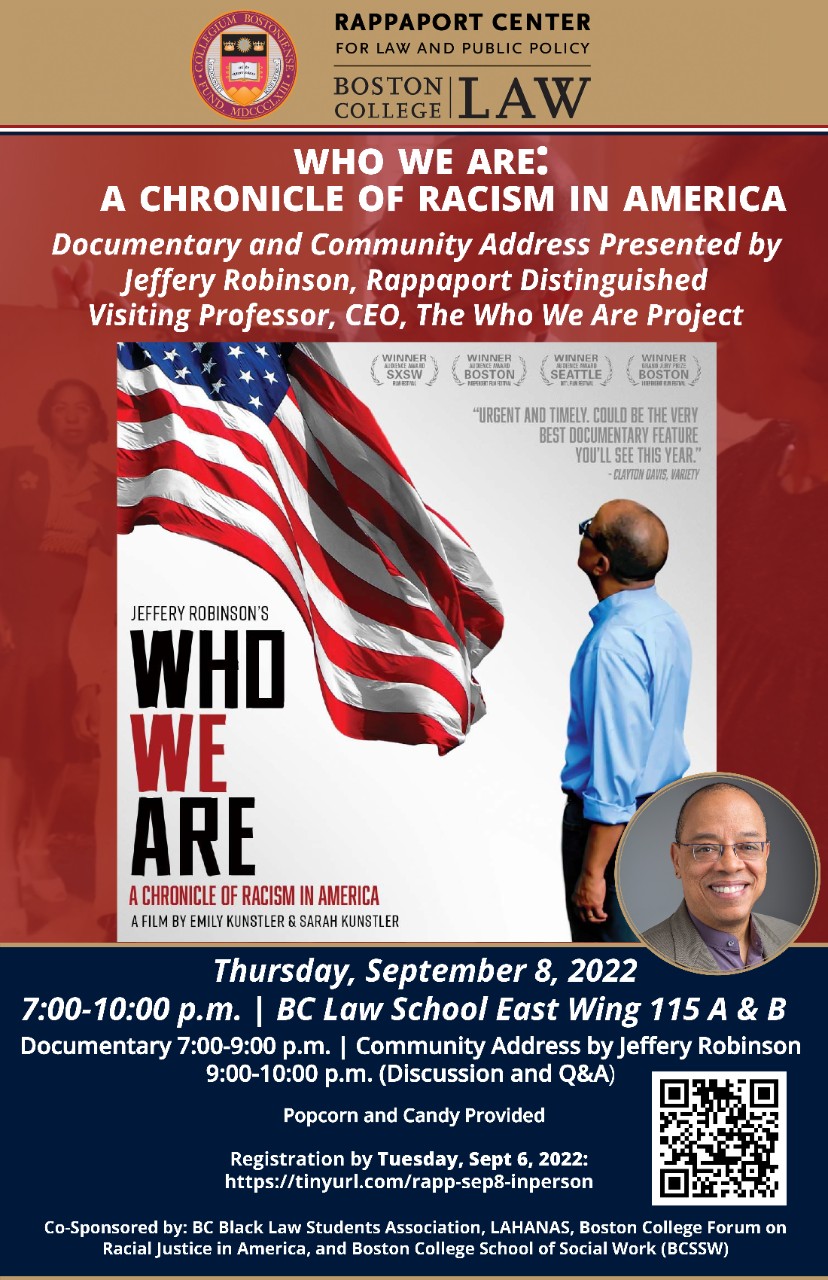 In addition to being a trial attorney and respected educator in trial advocacy, Robinson teaches about the history of anti-Black racism all across the United States. In March of 2021, he created the nonprofit Who We Are Project, which seeks to expose the historical truths of anti-Black racism in the United States. His lecture "Who We Are: A Chronicle of Racism in America" formed the basis of the 2022 feature-length documentary of the same name.
The film not only interweaves historical and present-day archival footage, but also Robinson's personal story and interview footage capturing Robinson's meetings with Black change-makers and eyewitnesses to history. From a hanging tree in Charleston, South Carolina, to a walking tour of the origins of slavery in colonial New York, to the site of a 1947 lynching in rural Alabama, the film brings history to life, exploring the enduring legacy of white supremacy and our collective responsibility to overcome it.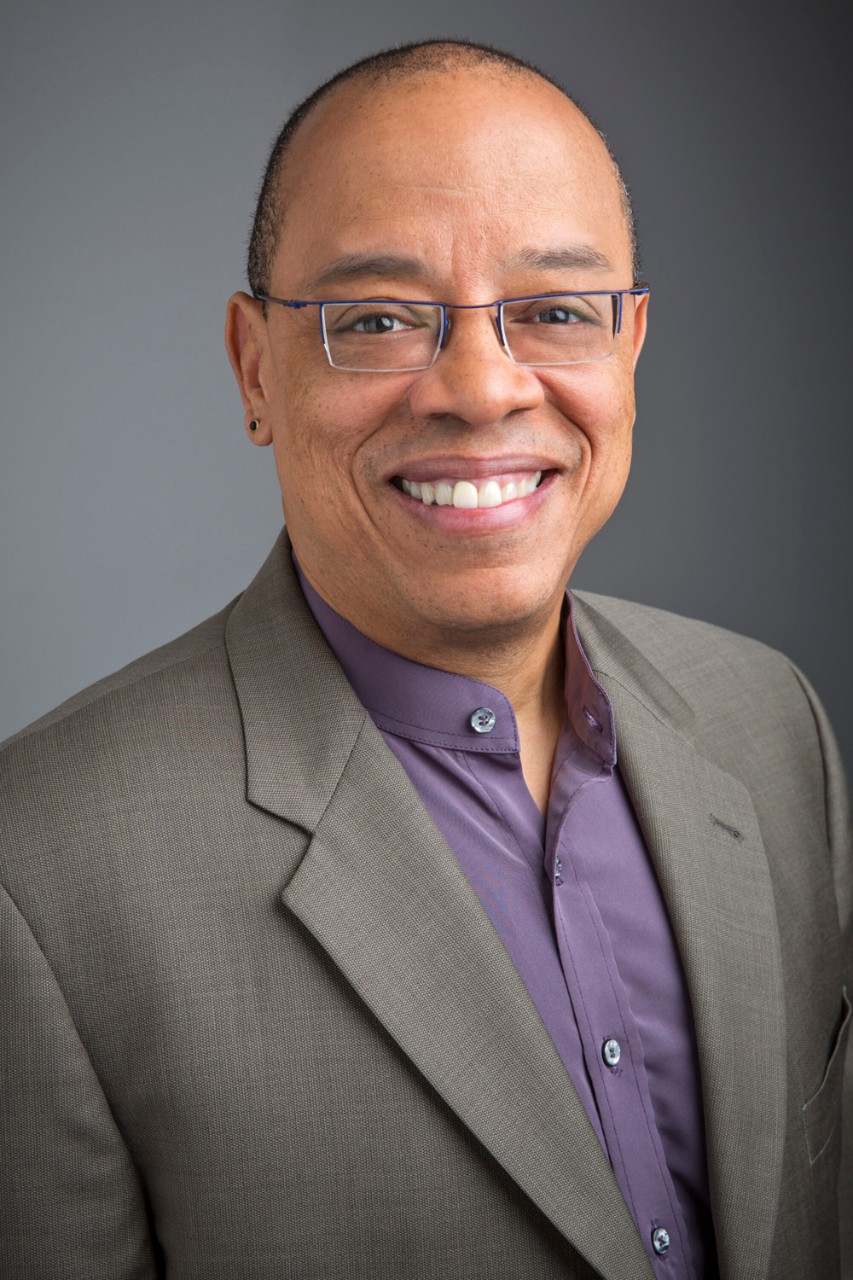 Appointed through the BC Law Rappaport Center for Law and Public Policy, Rappaport Distinguished Visiting Professors are public sector luminaries who spend a semester at the school teaching a seminar on public policy, delivering a community address, and meeting with students, faculty, and members of the BC and Rappaport Center communities. During the semester, Robisonson will teach the seminar Orwell's Nightmare: United States Law and the Support of Anti-Black Racism and participate in range of other programs presented by the Rappaport Center.

A 1981 graduate of Harvard Law School, Robinson has four decades of experience working on criminal and racial justice issues as a public defender. He worked in private practice with Schroeter Goldmark & Bender for 27 years, representing clients in a plethora of cases, ranging from drug conspiracy to first-degree murder. He then served at the American Civil Liberties Union as a deputy legal director and director of the ACLU's Trone Center for Justice and Equality before launching the Who We Are Project.

Robinson is a past president of the Washington Association of Criminal Defense Lawyers and a winner of the association's prestigious William O. Douglas Award. He is also a lifetime member of the National Association of Criminal Defense Lawyers, a fellow of the American College of Trial Lawyers, and a faculty member of the National Criminal Defense College.

For more about the Rappaport Center for Law and Public Policy and its programs and activities, see bc.edu/rappaport.


Boston College Law School | September 2022