To curb the spread of the global pandemic, most businesses, organizations, and schools across the country have closed, and many are requiring their employees to work remotely—a challenging transition for those who have regularly worked in an office environment.

Transitioning to the solitary workspace can take a toll on people "because we as human beings need to be around each other to feel a certain sense of connection and belonging," according to Usha Tummala-Narra, a professor of developmental and educational psychology at the Lynch School of Education and Human Development, who has compiled a list of tips for easing the adjustment to work from home.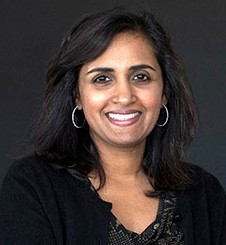 "Please keep in mind that everyone's work and personal circumstances are unique, and many of us are managing multiple responsibilities: work, caring for children and/or older family members, attending to our own health issues, and so on," she said.

"We may also be living in more constricted spaces that don't allow for optimal social distancing, or we may have minimal access to the internet. We may live with loved ones who are essential workers exposed to high-risk situations.

"Given these variations in our circumstances, the tips are meant to be adjusted accordingly," she said.

•Explore a work routine that best suits your physical, emotional, and spiritual needs. Try to arrange your meetings and work activities ways that allows for breaks so that you are able to maintain healthy eating and sleep, engage in reflection, and connect with others.

•Many people are experiencing increased fatigue due to continual online meetings and work. We need a variety of ways of interacting with each other remotely. Recognize when you are tired of being online, and be sure to take a break from online interactions. For example, you may choose to organize phone calls instead of Zoom or Skype.

•We tend to feel less anxious and more settled when we have the opportunity to control our work space and routine. When possible, arrange a work space and routine that allows you to have some predictability over your day and week. It's important to communicate with people at home about your work routine and for you to learn about their schedules in order to manage multiple and sometimes conflicting schedules in the home.

•Reach out and connect with peers about your shared experience of working remotely. Talking with peers promotes giving and receiving support, and brainstorming new ways to engage in work. We need each other to cope with a largely unexplored way of working.

•Working remotely and coping with the stress of coronavirus can make the days feel as though they are blending together. Sometimes, it can feel as though work has no end, particularly when we have work and home responsibilities. Be sure to set boundaries with your work time as separate from your personal time.

•Recognize that this is a stressful period of time with many unknowns. It is not fair to expect yourself to have the same type of focus on work that you may have had previously. Rather than judging yourself negatively, set realistic goals that you are more likely to achieve. Additionally, activities, such as walking, exercising, reading for pleasure, and staying connected with others are critical in helping you to improve your energy and focus on work.

•Staying informed about the news concerning the pandemic does not mean that you have to tune into the news all day long. Reading or watching the news constantly can create more anxiety, sadness, stress, and fatigue. Try to check on news updates a couple of times of the day.
University Communications | April 2020