"Pulled Up Short: Gadamerian Conversations at BC," the assumption-upending podcast launched in March by Stanton E.F. Wortham, the Charles F. Donovan, S.J., Dean of the Lynch School of Education and Human Development at Boston College, this month kicked off its second season of provocative episodes.

Based on the notion that regular, intentional challenges to our habitual perspectives are crucial to the development of critical thinking—what St. Ignatius called discernment—"Pulled Up Short" will present seven weekly episodes before the winter break, followed by five installments early next semester.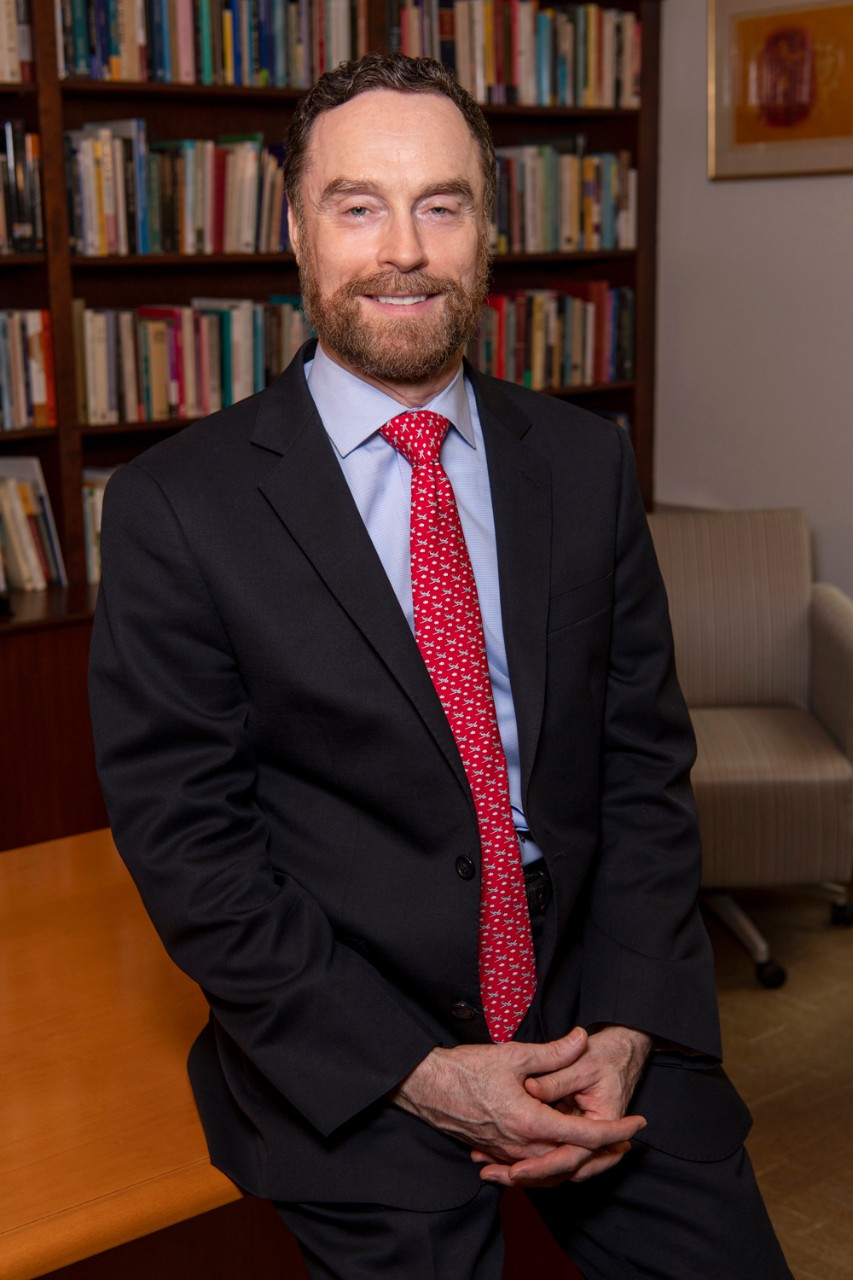 Hosted by Wortham, each 30-40-minute podcast features a primary guest and one or two discussants, drawn from among Boston College professors and experts from outside the University, addressing a single topic.

The new season started with a segment focused on the question, "What Is the Complexity in Simplicity?" featuring developmental psychologist and Harvard Graduate School of Education Professor Howard Gardner.  He was joined by former Lynch School Assistant Professor Gabrielle Oliveira, now an associate professor of education and Brazil Studies at HGSE.

Other season two topics include "What if Art and Science Aren't Opposites?"; "Is Expertise Dangerous?"; and "Do We Need to Stop Teaching?"

"The conversations explore the insight and its implications for how listeners might change their understanding of and stance toward some aspect of experience," said Wortham. "Being pulled up short requires that we recognize deeply held or unquestioned positions, and that we entertain the possibility that they may be incomplete or distorting."

The first season's titles ranged from "Should 6-year-olds Get to Vote?" and "Does Neuroscience Mean That Humans Have No Free Will?" to "Are We All in Arranged Marriages?"  BC faculty featured in the first season included School of Theology and Ministry Professor Thomas H. Groome; Seelig Professor of Philosophy Richard Kearney, and Lynch School Professor Rebecca Lowenhaupt.  

The spring podcasts were downloaded by more than 2,000 listeners from 10 countries.  

"Pulled Up Short" is based on German philosopher Hans-Georg Gadamer's notion that regular, intentional challenges to our habitual perspectives are crucial to the development of critical thinking, explained Wortham.

"Jesuit education is a process centered on attentiveness, reflection, and being loving. We strive to develop young men and women for whom discernment is a habit," he said. "BC faculty work to create moments when students and colleagues must wrestle with alternative ways of experiencing the world. Gadamer's philosophy is thus attuned to a crucial component of the University's mission and practice."

Find all "Pulled Up Short" episodes on the podcast website or across an array of platforms including Spotify, Apple and Google podcasts, Amazon Music, Stitcher, iHeart Radio, Pandora, Podchaser, Podcast Addict, and TuneIn + Alexa.
Phil Gloudemans | University Communications | November 2021