Deborah Mauristhene, formerly assistant director of operations at Simmons University's College of Social Sciences, Policy and Practice, is the new associate director of the Lynch School of Education and Human Development's Urban Outreach Initiatives, which oversees the College Bound and Donovan Urban Teaching Scholars programs.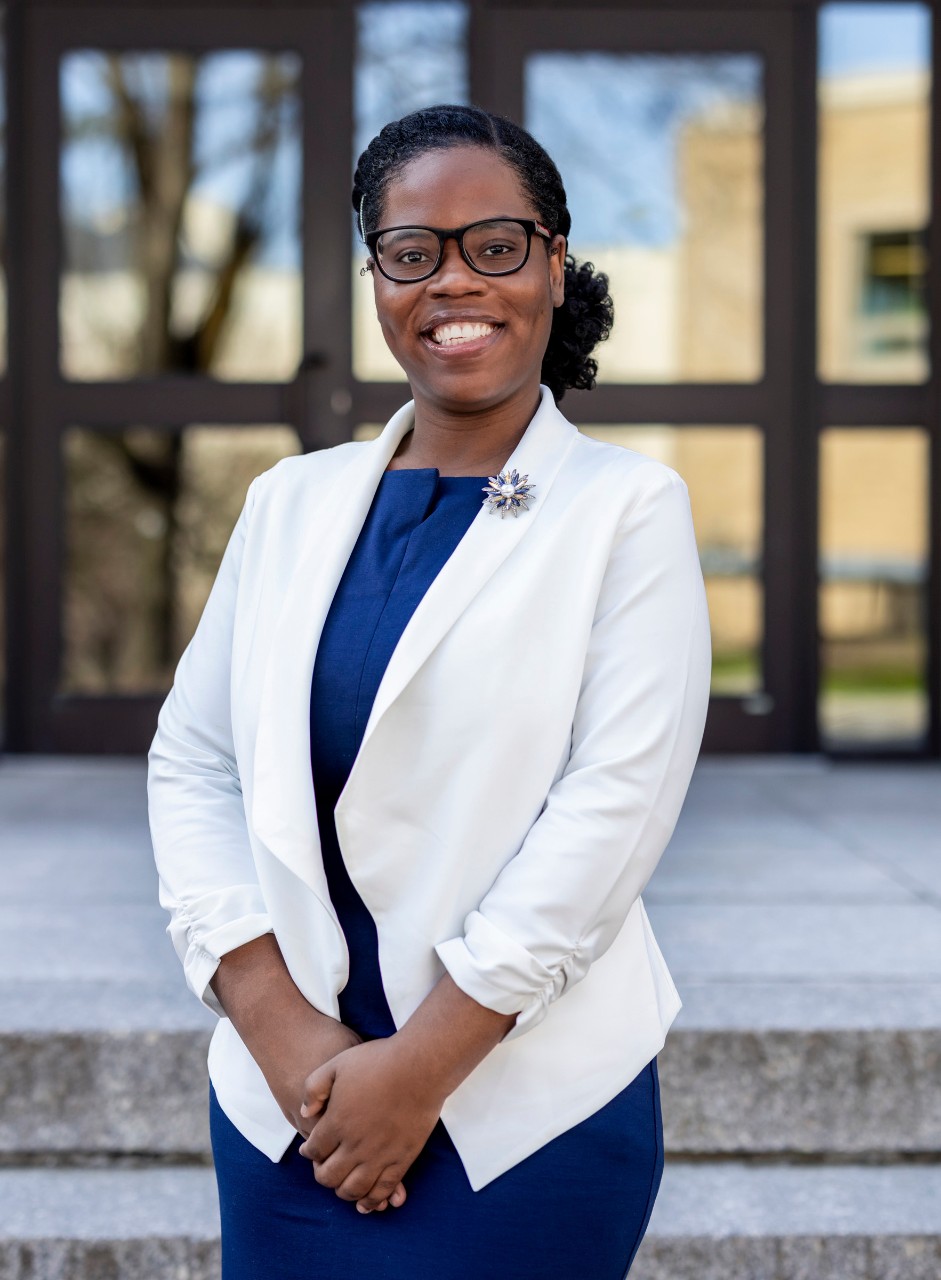 Mauristhene, who holds Ed.D. and M.S. degrees from Northeastern University, also previously served as program manager for NEU's student outreach and communications, and graduate programs.
"We are thrilled to welcome Deb to the team," said Lynch School Assistant Dean for Urban Outreach and Professional Development Ashana Hurd. "We are honored to be able to attract this level of talent to our office. Her passion and extensive experiencein higher education and student support align well with the Lynch School's mission to make the world more just."
A native of Haiti and a Boston resident, Mauristhene has devoted her career to promoting and improving educational resources for students of African, Hispanic, Asian, and Native American descent, and to maximize their learning opportunities in college. She has extensive experience assisting minority student groups, associations, and other undergraduate students in acclimating to college life by incorporating developmental, academic, social, and cultural programming into their university experiences. She has also taught weekly webinars on goal setting and academic performance, career assessment, and job readiness for high school and college-age students.
"UOI strives to provide students with the skills and experiences to become critical thinkers, confident, positive, and productive leaders and change agents in urban classrooms and communities," said Mauristhene. "Because each student is unique and brings something distinctive to their education, we must continue to build stimulating educational environments where students can grow mentally, emotionally, spiritually, and socially to reach their full potential. I look forward to coordinating and streamlining efforts around activities, programming, and resources to meet the needs of the students serviced by the UOI office, and offer them a sense of belonging at BC."
College Bound is a pre-collegiate enrichment and support program offered to a diverse group of 50-60 students in seventh through 12th grade from three Boston Public middle and high schools. With a mission to empower students to become positive change agents within their schools and communities, participants learn about a variety of important issues impacting their communities through a Science, Technology, Engineering, Arts, and Mathematics perspective.
Donovan Urban Teaching Scholars learn how to flourish as K–12 teachers in urban schools through an intensive, one-year M.Ed. curriculum that leads to licensure, and that prioritizes critical inquiry, social justice education, and community building. All Donovan Scholars receive 50-percent tuition remission, and commit to teach in urban Catholic, charter, or public schools for at least three years.
UOI is also involved in several partnerships with other Boston College offices, Donovan Scholars and College Bound alumni, and local and national efforts that affect diversity and inclusion within urban schools and communities.
Phil Gloudemans | University Communications | April 2022