Lynch School of Education and Human Development Professors David Blustein and Dennis Shirley are newly named Duganne Faculty Fellows, Stanton E. F. Wortham, the Charles F. Donovan, S.J., dean of the Lynch School has announced.
The one-year, endowed fellowships honor Lynch School faculty members for exemplary work across their careers in areas related to formative education, noted Wortham.
The first-time awards are underwritten by Boston College alumni Max Duganne '05, a graduate of the Carroll School of Management, and Laura Warmenhoven Duganne, who earned a bachelor's degree in Early Childhood Education from the Lynch School in 2005 and a master's degree in Developmental Psychology the following year. The Dugannes were named to BC's Board of Regents in 2017.
"I'm very grateful to Max and Laura Duganne, whose generosity has made these positions possible," said Wortham.  "This recognition for David and Dennis is well earned.  We very much appreciate the high quality of their work and their many contributions to the Lynch School and Boston College."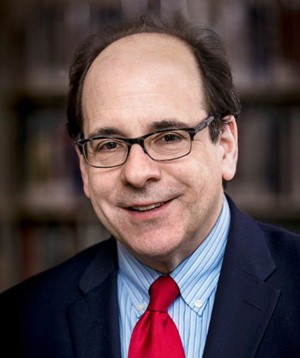 David Blustein, a professor in the Counseling, Development, and Educational Psychology department, has been a Lynch School faculty member since 1999. His study of the roles of work in psychological functioning has transformed counseling and vocational psychology. He has authored over 100 scholarly articles, more than 20 book chapters, and two books; the most recent,The Impact of Work in an Age of Uncertainty, was published in 2019.
Dennis Shirley, a Teaching, Curriculum, and Society professor for 22 years, has dedicated his academic career to the improvement of teaching and learning. He is editor-in-chief of The Journal of Educational Change, an indispensable resource for change leaders at the school, state, and national levels. A frequent presenter, he has conducted research and led professional development workshops for school leaders on six continents, and his work has been translated into numerous languages. Most recently, he authored a second edition of his book The Mindful Teacher, and published The New Imperatives of Educational Change: Achievement with Integrity in 2017.
Phil Gloudemans | University Communications | July 2020