Sixth-grader Jake L. was having a hard time in school.

He did not seem to be engaging deeply in literacy activities, and standardized tests showed that he was struggling with traditional reading tasks compared to other students, making classwork daunting.

Jake's views towards reading and writing changed, however, when his English/language arts teacher, Lynch School of Education and Human Development doctoral student Kierstin Giunco, asked him and the rest of his class to use their interests to advocate for a better world. An avid video game lover, Jake chose cyber security as his self-selected concentration in Giunco's advocacy unit.

He finished the year reading texts that were academically challenging and was motivated to read more than required within the space Giunco opened through her curricular design for him to explore his passions while becoming more informed about the world around him.


"I think often we ask students to do learning that is inauthentic. I would talk to them through the years about how literacy is power. What they say matters": Kierstin Giunco, shown above with students at Mission Grammar School.

Jake is one of the many students enthralled with Giunco's curriculum at the Mission Grammar School in Roxbury, Mass., where Giunco is now director of curriculum and professional development. The Lynch School teacher-researcher's inspiring dedication to shaping her students' interests into impact has earned her a place on the International Literacy Association 30 Under 30 list. A professional membership organization of literacy educators, researchers, and experts spanning 112 countries, the ILA provides an evidence-based benchmark for the development and evaluation of literacy professional preparation programs.

Giunco's curriculum, according to the ILA, rises above standard practice and aids students in applying their new-found advocacy skills both inside and outside of the classroom.

"I think often we ask students to do learning that is inauthentic," said Giunco, explaining why she believes this unit translated so well with her students. "I would talk to them through the years about how literacy is power. What they say matters."

Through the modules Giunco designed, students were encouraged to delve into their passions. They spent six months researching their self-selected social justice topic and deciding how to share their learning and experience so they could collectively enhance the world they live in. Topics such as environmental justice, Black Lives Matter, and animal cruelty prevention were all incorporated in Giunco's anti-racist and anti-bias classroom curriculum. Her students decided to produce podcasts, websites, Instagram accounts, and other means to bring awareness to the topic most important to them.

"I wanted to do something that lived up to what I had been saying to them," she said, "a way to show their learning that connects to how they want to show it."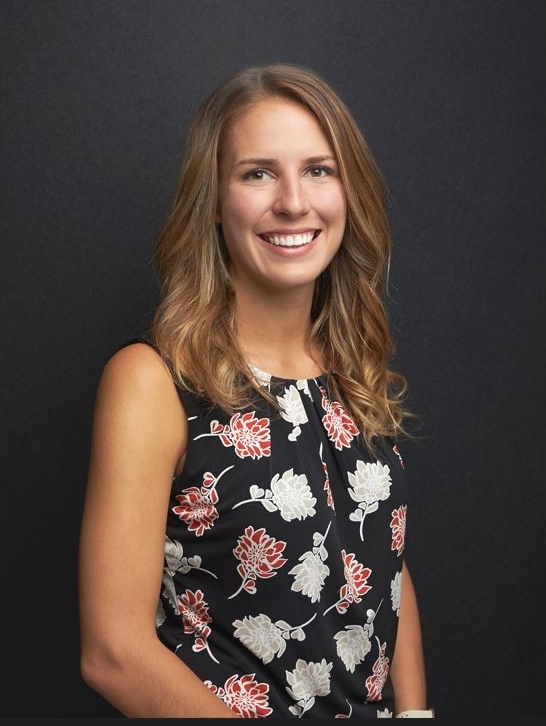 Giunco's commitment to social justice is a longstanding one. Growing up in Saco, Me., she dreamed of becoming a family attorney with the ability to aid children of divorce who were enduring the mediation process. Her assumed trajectory changed when she volunteered in her third-grade teacher's classroom: "He had such a powerful way of connecting classrooms, students, and the world. Seeing that in practice was really cool," Giunco recalled. She was inspired to look at education undergraduate degrees instead, with hopes to advocate for students by carving out spaces for them to learn more critically about the world and the issues that affect them.

When she entered the classroom years later, she worked to create such an environment and strove each day to make sure that children in her class could talk and learn about what drove them, not just what she thought was important.

"I tried to be very intentional with the fact that I was a white teacher working with, in both years, all students of color," she stated. "Students are engaging the public with really complicated, real-life themes and topics—a lot of them racially charged topics."

Giunco fostered a space for the students to decide what they wanted to do; the curriculum was intentionally broad so as to encourage them to choose their own path of advocacy. Giunco's students were not the only ones inspired by the teacher's curriculum: A kindergarten classroom completed their own mini-advocacy unit after witnessing the pride and joy Giunco's students displayed during their virtual showcase to an audience of more than 100.

Giunco hopes to continue amplifying teachers' voices through supporting their research endeavors and discussing her own experience as a teacher-researcher. "I really want to think about a bridge going both ways between academia and schools. I want to help build that bridge in whatever space I am in."

Past ILA 30 Under 30 honorees include Akash Patel, Spanish teacher and founder of Happy World Foundation; Allister Chang, founder of Civic Suds; and Shiza Shahid, cofounder of the Malala Fund. Giunco and other members of this year's cohort are featured in ILA's member magazine, Literacy Today.

Meghan Keefe is a junior in the Morrissey College of Arts and Sciences
University Communications | February 2023