The "opportunity gap" is widely regarded as the most significant issue facing the U.S. education system.  This persistent and troubling disparity between marginalized, low-income youth—often students of color, non-native English speakers, and those living in rural communities—and their more privileged peers is consistently demonstrated in grades, standardized test scores, dropout rates, and college completion.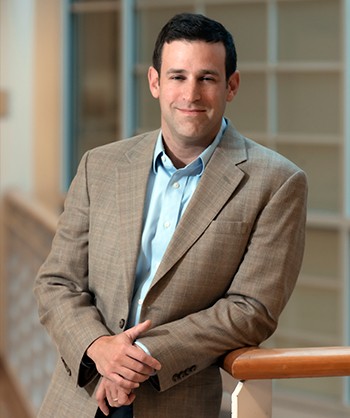 But Lynch School of Education and Human Development Associate Professor Scott Seider believes this pernicious divide can be appreciably and demonstrably closed by incorporating an innovative approach, "critical consciousness," and its associated programming and practices into the high school curriculum.

Seider, a faculty member in the Counseling, Development and Educational Psychology Department of the Lynch School, spent four years following approximately 450 predominantly black and Latinx students attending five Northeast urban high schools to test the influence of critical consciousness, a process by which individuals learn to comprehend, analyze, and challenge systemic oppression.

"There was a growing body of research that suggested that young people who were more critically conscious are more resilient, possess better mental health, and are more politically and academically engaged," said Seider, a former Boston Public Schools high school English and literacy teacher. "We found that the more students understood and challenged the racial injustice they were experiencing, the better they performed academically."

Seider's research, initially published in the journal Child Development, served as the basis for the recently released book Schooling for Critical Consciousness, co-authored with Simmons University Associate Professor of Education Daren Graves.

Critical consciousness, a term rooted in the work of the late Brazilian philosopher and educator Paulo Freire (1921-97), has been characterized by scholars as "psychological armor" for marginalized youth against the negative effects of racism and other oppressive forces.

Seider and Graves's work revealed how five pedagogical models—expeditionary learning, habits of mind, problem posing, no excuses, and action civics—offered varied approaches to teaching students how to analyze, navigate and challenge oppression.  The authors converted their findings into practical strategies to assist educators in nurturing the civic and political engagement skills of their students.

Seider described a theater class implemented by one high school that engaged students in practices drawn from Augusto Boal's Theatre of the Oppressed to better equip them to navigate oppressive moments and experiences. In one example, as a scene that depicted injustice between the actors unfolds, the instructor freezes the action, and audience members—now in the role of "spec-actors"—join the scene to demonstrate how they would respond to the oppressive circumstances.

"Given the evidence that this type of programming contributes to critical consciousness and academic achievement, we believe that educators should consider incorporating practices like these into the curriculum to better prepare our youth to survive, thrive, and challenge inequity," said Seider.  

"Schooling for Critical Consciousness offers a clarion call for educators and researchers as we respond these dangerous times in our work with youth," said University of Colorado Boulder School of Education Professor Ben Kirshner. "This is a must-read for educators looking to support the healthy development of all of our young people as they contend with a social world fractured by structural oppression and racism."

Seider holds a bachelor's degree from Harvard College and master's and doctoral degrees in education from the Harvard Graduate School of Education. Among the classes he teaches at the Lynch School are Applied Adolescent Development and Psychology of Adolescence.
Phil Gloudemans | University Communications | July 2020