The American workplace has eroded across many dimensions, leaving U.S. workers feeling untethered and insecure about their futures, according to a new book by Lynch School of Education and Human Development Professor of Counseling Psychology David Blustein.

The Importance of Work in an Age of Uncertainty: The Eroding Work Experience in America details Blustein's new research that finds American workers increasingly beset by anxiety and distress wrought by economic trends that have reshaped when, where, how, and how long Americans work to earn both a living and a sense of purpose.

"In interviews with dozens of workers from all sectors of the American workplace, we've identified the ways working sustains our sense of aliveness," says Blustein, one of the nation's foremost experts on the psychology of work. "Working helps us to survive and thrive, connect with others, contribute to something greater than ourselves, be the best we can be, care for others, and, ideally, to live without oppression and harassment.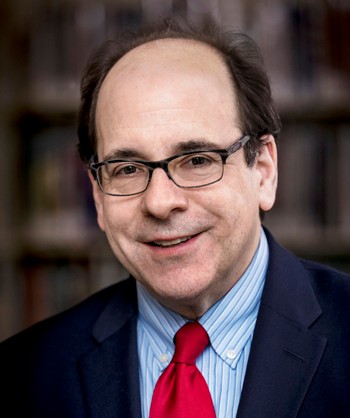 "Yet American workers tell us that those essential tenets that underpin our desire to work are increasingly undermined by the conditions that confront us both within and outside the workplace," says Blustein, editor of The Oxford Handbook of the Psychology of Work.

Blustein's new book finds that both individuals and communities must find new ways to adapt in order to mitigate trends that are reshaping working America. He proposes public policy reforms that include workplace human rights, creating more sustainable working conditions, and developing supportive structures in society and the economy that allow all people to engage in decent and dignified work.

The book is the result of Blustein's Boston College Working Project, through which he developed a portrait of the current landscape of working in America, based on extensive interviews with 58 adults across the U.S, analyzing their thoughts and opinions in light of psychological research on work and careers.

In addition to the interviews, Blustein integrates cutting-edge research on the issues raised by the participants to provide an in-depth picture of the various ways that work functions in people's lives and the ways that it can evoke both pain and joy.

"The main objective of this project has been to explore the inner experiences of working among a cross-section of Americans, with the intention of adding a needed psychological perspective in debates about the current and future of work," says Blustein. "In contrast to current policies that are informed by economics and political ideas, this project seeks to include a needed psychological perspective, which has been largely missing from debates and policies about work."

During the course of writing the book, Blustein says he was surprised by the shared experience many respondents reported of an eroding work life that was also affecting their other life roles, such as raising families, maintaining relationships, or pursuing citizenship.

"There is a palpable and intense sense of erosion that many people experience in their working lives, even among people with reasonably stable and meaningful careers," Blustein says. "The majority of the participants—even those with relatively stable careers—reported feeling concerned about their future in the face of growing precarity in the workplace."

Blustein says there are avenues to correct these conditions and help to restore stability to the American workplace and bolster the stability of U.S. society as a whole. His specific policy recommendations include: new ways to develop and sustain work for all, including government-sponsored work programs; enhanced education and training; rewards for caregiving work; basic income guarantees; and restoring and affirming the human rights of workers.

"The U.S. cannot risk the long-term health of its workforce and the American workplace," says Blustein. "The nation needs to develop a sound and humane work policy that will include intentional ways of ensuring decent work for all those who need to work. Work policy should not be left to chance or to overly reified notions of a free market system that will take care of all of our citizens."
—Ed Hayward | University Communications | April 2019