Betty S. Lai, a member of the Lynch School of Education and Human Development's Counseling, Developmental, and Educational Psychology faculty, was named the second Buehler Family Sesquicentennial Assistant Professor, announced Stanton E. F. Wortham, the Charles F. Donovan, S.J. Dean at the Lynch School. She succeeded colleague David Miele, now an associate professor in applied developmental and educational psychology and director of the doctoral program in Applied Developmental and Educational Psychology at the Lynch School.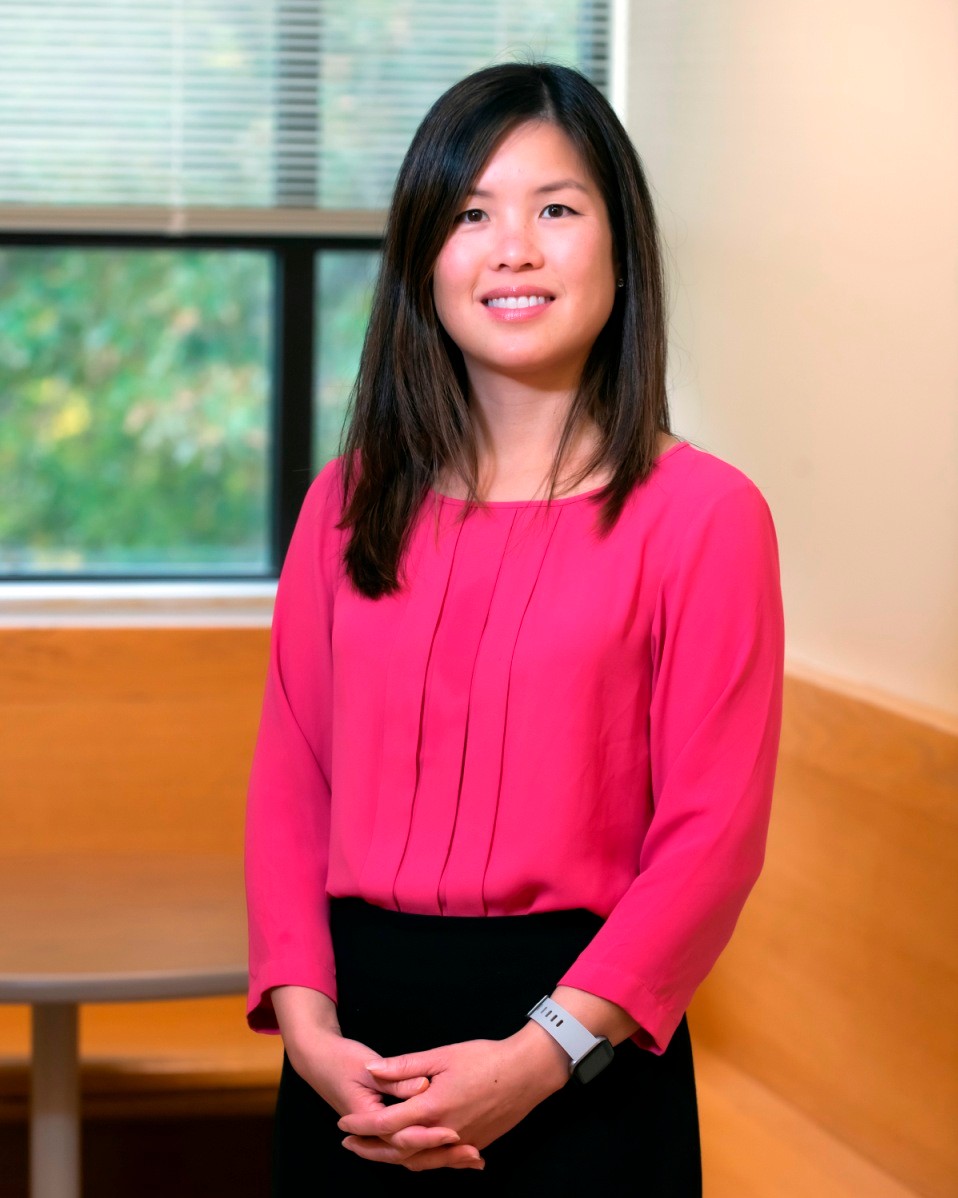 Lai, who came to BC in 2018 after five years as an assistant professor at Georgia State University's School of Public Health, and two years as a postdoctoral fellow at the Department of Pediatrics and Psychology at the University of Miami—where she earned her doctorate in clinical psychology—will hold the endowed chair for three years.    
"We're very pleased that Betty Lai is the new Buehler Family Sesquicentennial Assistant Professor," said Wortham. "She has already received many awards for her research, and it's wonderful to recognize her important work on how children and families respond to trauma."
After earning a bachelor's degree from Columbia University in 2002, Lai was teaching middle school math and science in New York City's Washington Heights when she realized that some of her students were suffering from trauma-related issues, but lacked an in-school means to discuss it. That revelation spurred a career in studying how major stressors—including community violence, peer victimization, natural disasters, and war—affect youth's psychological distress symptoms, health behaviors, and health outcomes.
Her research subjects were primarily children, but she's now focused on a new line of study on a population she sees every day: college students.
"We are developing a new study to examine how natural disasters—such as Hurricane Harvey or Colorado's Front Range floods—impacted college students," said Lai, who was recognized in 2017 by the American Psychological Association with an Early Career Award for Outstanding Contributions to Benefit Children, Youth and Families.  "Were their graduation rates affected, for example?  Were the students able to find meaning and purpose in their lives following these disasters?"
Lai said she and her colleagues plan to meet with school advisors to capture the lessons from their experience in counseling college students who survived these catastrophes, so effective measures can be applied and implemented in advance—before crises occur.
Lai had noted that children who experience trauma may exhibit symptoms of distress related to post-traumatic stress disorder (PTSD) that can last months or even years.
"The data on the impact of disasters on young adults are incomplete," said Lai.  "What is universal, however, is that most people will experience a traumatic event in their lifetime, and our plan is to help prepare young people, whether K-12 or young adults, to effectively cope with these events when they occur."
Lai teaches Health Psychology and a graduate course, Psychosocial Issues and Their Impact on Learning.
In 2014, an anonymous BC alumnus sparked the creation of the Sesquicentennial Challenge Gift initiative by offering to match $500,000 for every $1 million donated by other benefactors to create the $1.5-million endowments required to fund an assistant professorship. Designed to support junior faculty research and early-career development, the Lynch School professorship was made possible by a gift from former University Trustee John E. Buehler Jr. '69 and family, long-time benefactors of the University.  The former senior advisor at Ares Management now serves as a trustee associate. 
–Phil Gloudemans, University Communications | October 2019