The Lynch Leadership Academy of Boston College's Carroll School of Management celebrated its 10th anniversary with a school leadership symposium on May 10 at the Boston Public Library, and an evening ceremony to celebrate the successes of the unique leadership development initiative that brings together administrators from public, charter, and Catholic schools for a year-long program.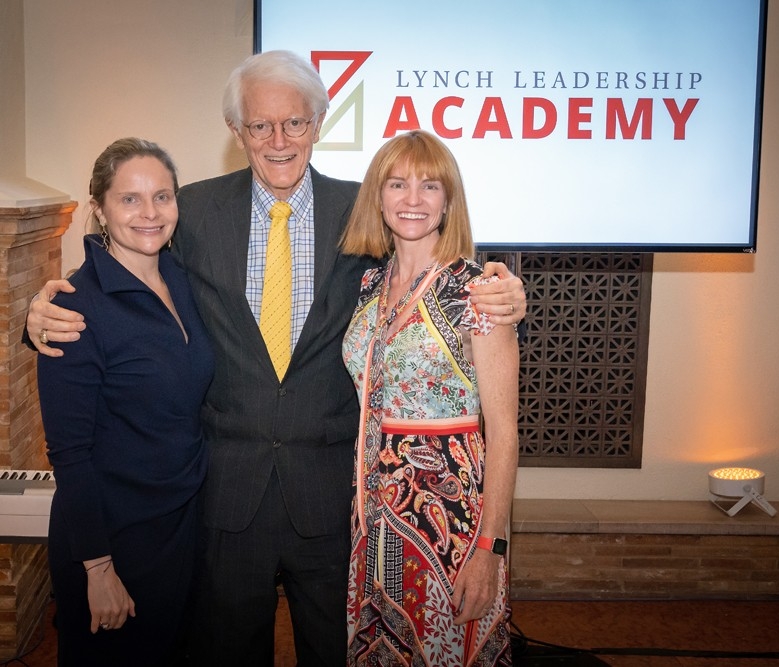 The academy was first of its kind to convene principals from the three educational sectors to focus on school leadership issues pertinent to both educational excellence and managerial effectiveness. It was established at Boston College in 2011 through a $20 million gift from the Lynch Foundation, created by BC Trustee Associate Peter S. Lynch '65, H'95, P'01, and Carolyn Lynch H'09, P'01, who passed away in 2015.
"None of this—not the first cohort nor the dynamic LLA network that exists today—would be possible without the innovative vision and generous support of Peter and Carolyn Lynch," Academy Executive Director Jenne Colasacco told an audience gathered that evening to mark the occasion. "Their belief in the power of school leadership and their willingness to invest in and build something new in order to make significant change on behalf of students and families, set us on the path that brought us here today."
Now in its eleventh year, the Academy postponed its 10th anniversary events last year because of the COVID-19 pandemic.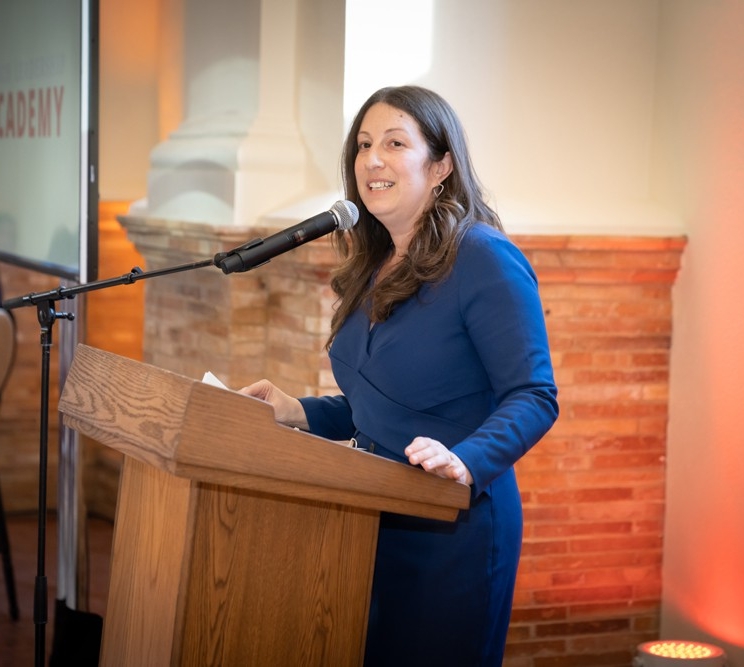 "Eleven years ago, LLA started with a vision for a powerful, transformative network of school leaders, collaborating across sector and community, and creating a culture of achievement for students and adults in each of our schools," Colasacco said. "Twenty leaders were selected for our inaugural cohort. Each year since then, we have continued our commitment to this vision… The work that LLA Fellows, Alumni and program participants do every day in their schools and districts impacts thousands of young people – over 70,000 students this year alone."
The symposium, sponsored by Academy Advisory Committee member Rick Spillane and his wife, Joanne, and the Nellie Mae Foundation, addressed the topic of "The Intellectual and Activist Tradition in Black and Latinx Education." The keynote remarks were delivered by Vanessa Siddle Walker, Emory University's Samuel Candler Dobbs Professor of Educational Studies.
Walker was joined by presentations from other scholars and program alumni, Colasacco said. The evening reception featured performances and artwork from students in schools led by Academy graduates. Approximately 150 program alumni and representatives from program partners attended the event. Peter Lynch attended, as well as two of his daughters, Elizabeth de Montrichard and Annie Lukowski.
"We chose to commemorate this milestone anniversary with this symposium because it encapsulates so much of who we are and what we value: a deep belief in the intellectual genius of every child, an unwavering commitment to equity, an awareness of the immense legacies we've inherited from those who have led this work before us, and an equal awareness of the responsibility we have to add to that legacy for those who will lead this work after us," Colasacco told the audience. "Coming together to learn as a community, and then to take that learning back to our schools and communities, is the essence of LLA."
Ed Hayward | University Communications | May 2022