Meghan Schlageter '20 made a pitch for her all-natural insect repellent, Sucker Punch, during BC Demo Day 2020.

Adaptability and resilience—essential qualities for an entrepreneur—were in abundance at this year's Boston College Demo Day, at which student founders who would ordinarily pitch their respective start-ups in front of a live audience shifted their presentations to a YouTube live stream on April 16.
The 56-minute student production, completed in less than a month, overcame an eight-time-zone difference, given that the presenters, "hosts," faculty, mentors, and guests were dispersed worldwide following the University's suspension of on-campus classes in March due to the coronavirus pandemic.  

Under the aegis of the Edmund H. Shea Jr. Center for Entrepreneurship in the Carroll School of Management, Demo Day's 11 two-minute video pitches featured a variety of innovative solutions, ranging from a better bug spray to fractional bond investing.

The budding entrepreneurs were participants in Accelerate@Shea, a nine-week program devised by student-run Start@Shea, which provides startup initiators with expert advice, space, and funding to launch and grow their businesses. The weekly workshops feature accomplished startup founders who guide teams through a wide variety of topics ranging from need-finding to design thinking to fundraising.

Led by Shea Center Assistant Director Kelsey Kinton and Duncan Walker, Shea's entrepreneur in residence, Accelerate@Shea supplies $1,500 to each team to help them overcome any initial financial barriers, and accelerator teams are also matched weekly with Start@Shea's wide network of mentors.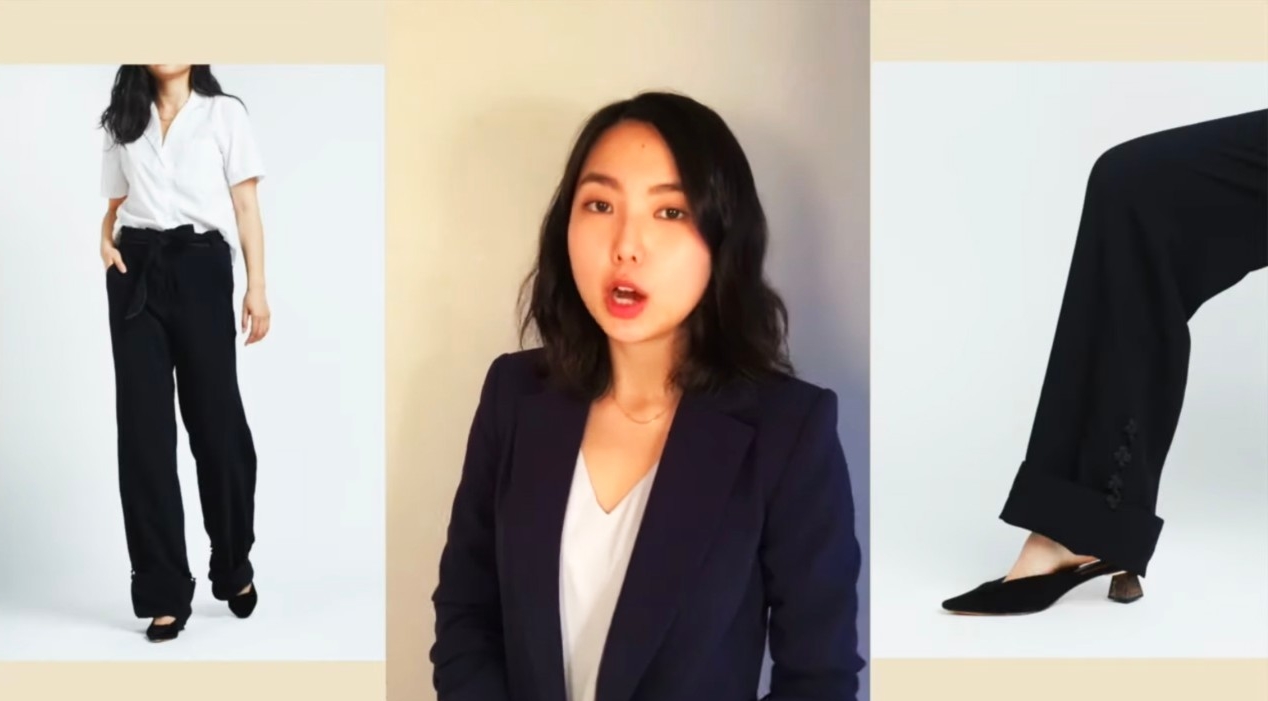 Undeterred by the change in presentation mode, Morrissey College of Arts and Sciences senior Manyaqi Wang identified the source of inspiration for her venture: her 5-foot-4 mother, a "business woman who sacrifices comfort for confidence on a daily basis" in her professional work environment, resulting in slacks that are either too long or too short as she transitions from flats to heels while commuting, working in the office, or going out.

"She's not alone," said Wang, who interviewed 50 working women and found that 40 of them considered their work slacks constrictive. Seeing a need, last year she founded Phoebe Jon, "a female work-wear brand that takes the work out of dressing for work." Her first product features slacks with adjustable hems to accommodate different heel heights. She plans to launch the company—focused on comfortable, versatile, and practical business fashion options for women—this summer.

The idea for Morrissey College sophomore Meghan Schlageter's Sucker Punch insect repellent stemmed from suffering 40 insect bites in one day while working outside during the summer.

"Bug spray is widely unpopular, and frankly, unused, because it smells awful, contains DEET—the most common active ingredient in insect repellents—and the chemicals are harmful to your skin and the environment," she explained.  "Sucker Punch is an all-natural, environmentally friendly bug spray that not only works, but smells fantastic! Sucker Punch wants to revolutionize the way people use bug spray."

"

To finish with such an extraordinary online Demo Day during such unprecedented times is amazing. It shows the true spirit of Boston College and entrepreneurship.

"
Carroll School senior Moh Noori pitched ScriptChain, an artificial intelligence-based healthcare IT platform aimed at health care providers. Noting that in 2017, nearly 18 million people worldwide died due to chronic heart disease, he said that "providers are shifting to vendor-of-care metrics, so embedding artificial intelligence to identify heart disease—pre-diagnosis—can assist physicians to [improve] overall outcomes, increase productivity, and lower overhead costs."

Moh explained that ScriptChain, which he plans to take to proof-of-concept trials this summer, utilizes deep-learning algorithms to help physicians streamline and more precisely make decisions.

"I am so impressed with the creativity and resilience of our student entrepreneurs throughout this nine-week program," said Jere Doyle, the Shea Center's Popolo Family Executive Director. "To finish with such an extraordinary online Demo Day during such unprecedented times is amazing.  It shows the true spirit of Boston College and entrepreneurship."
Watch a video of the Demo Day live stream on YouTube.

Phil Gloudemans | University Communications | April 2020