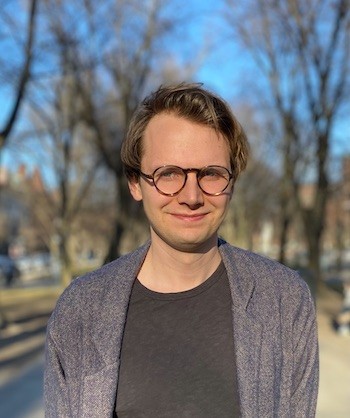 Boston College doctoral candidate in philosophy Magnus Ferguson is among 22 recipients this year of the Charlotte W. Newcombe Doctoral Dissertation Fellowship, the largest and most prestigious award for Ph.D. candidates in the humanities and social sciences addressing questions of ethical and religious values. Through the program, administered by the Institute for Citizens & Scholars, fellows receive a 12-month award of $30,000 to support the final year of dissertation writing.

Ferguson, whose research draws from social epistemology, feminist philosophy, moral psychology, and philosophical hermeneutics, earned a bachelor's degree in religion from Columbia University. His dissertation is titled "On Responsibility for Others' Harms."

Formerly the Woodrow Wilson National Fellowship Foundation, the Institute for Citizens & Scholars is a 75-year-old organization that has played a significant role in shaping American higher education. The institute prepares leaders and engages networks of people and organizations to meet urgent education challenges.

For more information on the Newcombe Dissertation Fellowship, visit the Institute for Citizens and Scholars website.

University Communications | May 2022