A special issue of the journal Philosophy & Social Criticism has been published in honor of the Philosophy Department's Kraft Family Professor Emeritus James Bernauer, S.J., on the occasion of his retirement from full-time teaching. The volume contains original essays by Fr. Bernauer's former students and colleagues that honor the life and work of the Jesuit priest, whose areas of study include Arendt and Foucault, the philosophy of religion, and Holocaust Studies.
Fr. Bernauer retired in 2020, after a 40-year career at BC. He is the author of numerous publications, most recently, the award-winning book Jesuit Kaddish: Jesuits, Jews, and Holocaust Remembrance, a historical and philosophical study of the anti-Judaism that flourished within the Catholic Church prior to the Second World War.
"I am very appreciative of and humbled by the interest that such eminent scholars have taken in my work," said Fr. Bernauer, who served as the director of BC's Center for Christian-Jewish Learning from 2008 to 2020. "It is also an acknowledgement of the importance of continuing Jesuit engagement with contemporary thought."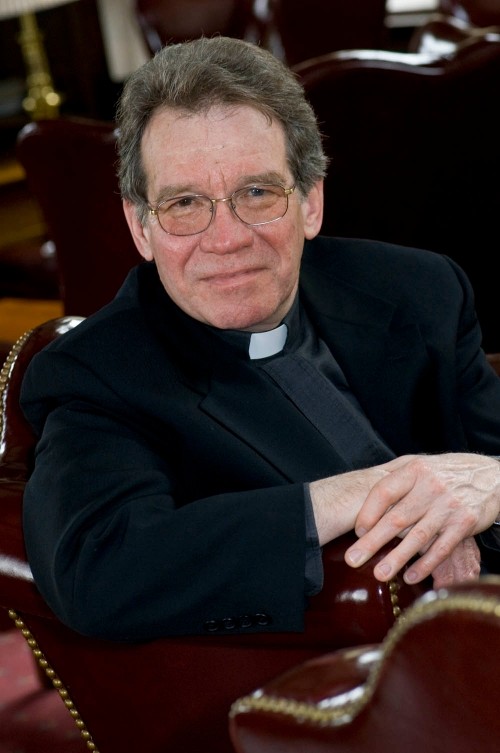 The guest editor for the special volume was University of Hawaii at Manoa Professor of Philosophy Joseph Tanke, who graduated from Boston College with both master's (2002) and a doctoral (2007) degrees in philosophy.
"The essays contained in this volume can be understood as attempting to put into practice Bernauer's longstanding search for an ethics of thought," wrote Tanke, who also contributed to the special issue. "Bernauer's writings seek to sensitize readers to the power of discourse, the weight of ideas, and the consequences of (religious) belief by explaining how the production of knowledge is also a production of subjectivity. Taken together, the essays contained in this special issue of Philosophy and Social Criticism illustrate how perilous it can be to think, speak, and act under the auspices of truth."
The other contributors to special issue are: Francis X. Clooney, S.J. (Harvard University); former BC visiting scholar Agustin Colombo (Catholic University of Louvain, Belgium); Thomas W. Laqueur (University of California, Berkeley); Corey McCall, M.A. '00 (Cornell University); Edward McGushin, M.A. '96, Ph.D. '02 (Stonehill College); Ladelle McWhorter (University of Richmond); Alexander Means (University of Hawaii at Manoa); Gary Shapiro (University of Richmond); and Dianna Taylor (John Carroll University).
Kathleen Sullivan | University Communications | November 2021