Perspectives, one of Boston College's signature undergraduate programs, will undergo a leadership transition at the end of this academic year, as Christopher Constas, a faculty member in the Morrissey College of Arts and Sciences Honors Program, succeeds long-time director Brian Braman.
Constas, an associate professor of the practice in the Philosophy Department, earned a bachelor's degree in philosophy and English from BC in 1988 and joined the faculty as a lecturer in 1995.
Perspectives integrates the humanities and natural sciences by bringing faculty and students into conversation with the ancient, modern, and contemporary thinkers who have shaped Western intellectual and spiritual thought, from Greek philosophers and the Bible to Machiavelli, Hobbes, Freud, and Marx. The centerpiece of the program is Perspectives I, or Perspectives on Western Culture, a yearlong 12-credit course that attracts some of the University's top freshmen.  Through classroom discussion and extensive readings, the freshmen explore ways in which the course can help to shape their lives and the choices they make.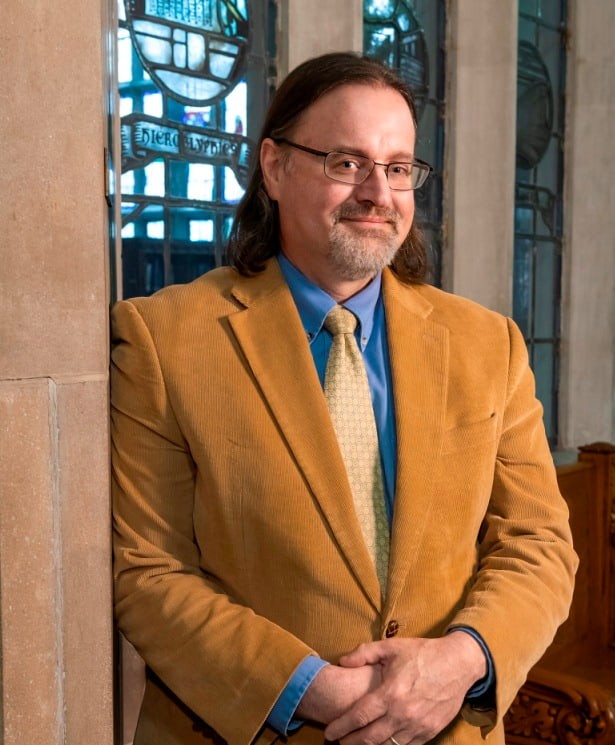 Each year approximately 20-25 students complete the four-year Perspectives sequence and the senior year honors thesis it requires.
The program was founded in 1971 by the late Philosophy Department Chairman Joseph Flanagan, S.J., and Lonergan Summer Workshop and Institute Director Frederick Lawrence. Braman, an adjunct associate professor of philosophy, has directed Perspectives since 1998; he will continue teaching in the program.
"I am honored and grateful for this opportunity to lead the Perspectives program," said Constas. "I understand its value to the University. I'm also mindful of the invaluable contribution Brian Braman has made to Perspectives; he has given his life to the program, and his continued presence in Perspectives will be enormously beneficial."
Constas added that another Perspectives veteran, Lonergan Institute Associate Director and Center for Student Formation Fellow Kerry Cronin—"one of BC's most admired and effective faculty members"—will be the program's associate director.
Explaining the program's significance within BC's Jesuit, Catholic tradition, Constas said Perspectives "is one of the places where the education of the whole person happens. It's preparation for meaningful work in the context of meaningful lives. It's where big ideas and enduring questions are posed and explored, and most of all, where we ask students to consider the intellectual, moral, and spiritual dimensions of their lives in a carefully reflective way that's attentive, responsible, and charitable."
While Perspectives can be described as "an invitation into a conversation that has been going on for a millennium," Constas said that offer carries demands and expectations with it. "Students are asked to do a lot, and to be ready for the conversations and reflections. The relevance in the material should be right there for the students, but ultimately they have to go and get it."
Constas said he foresees no significant changes to Perspectives. "With a program like this, you think more in terms of renewal than change. And Perspectives has a tradition of constant renewal."
After graduating from BC, Constas went on to earn master's and doctoral degrees in philosophy from Fordham University. He also has taught at Merrimack College, Stonehill College, and Fordham College.
 
— Sean Smith, University Communications | May 2019