The American Association of University Women, a highly competitive source of funding for academic research, has awarded Department of Romance Languages Assistant Professor Wan Tang a prestigious American Fellowship.
Via the fellowship, Tang will pursue full-time research during the 2021- 2022 academic year. She will complete her book project, titled Specters, Monsters, and the Cursed: Fantastic Formulations of Class, Gender and Race in 19th-Century Spain.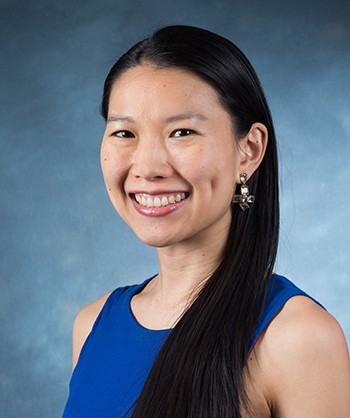 "Winning a fellowship from the AAUW is an enormous honor," she said. "At BC, I am deeply committed to advancing the work of women in everything  that I do. From teaching courses like Warrior Women of Spain to inviting female filmmakers to campus or speaking at BC's Women's Summit, I have  constantly worked to support and encourage women, including my students, mentees, and colleagues. I am thrilled to have the upcoming year to  produce scholarship that will likewise dismantle sexist stereotypes and
problematize patriarchal assumptions."
Tang's book "explores how the language of the supernatural exposes the classist, sexist, and racist or xenophobic fears of societies beset by dizzying change and perceived decline," she said. "I hope the book will enrich our understanding of the dynamics of social inclusion and exclusion in complicated times much like our own."
The American Fellowship program began in 1888, a time when women were discouraged from pursuing an education. It is AAUW's largest fellowship program and the oldest non-institutional source of graduate funding for women in the United States. The fellowships support women scholars who  are pursuing full-time study to complete dissertations, conducting  full-time postdoctoral research, or preparing research for publication  for eight consecutive weeks.
Candidates are evaluated on the basis of scholarly excellence, quality and originality of project design, and active commitment to helping women and girls through service in their communities, professions, or fields of research.
A Hispanic Studies faculty member, Tang's research interests include 19th-21st century Spanish literature and visual culture, realism and the fantastic, the short story, Benito Pérez Galdós, gender studies, and women in the Spanish Civil War.
University Communications | July 2021